Please consider donating to Behind the Black, by giving either a one-time contribution or a regular subscription, as outlined in the tip jar to the right. Your support will allow me to continue covering science and culture as I have for the past twenty years, independent and free from any outside influence.
NOAA released on Monday its monthly update of the solar cycle, showing the Sun's sunspot activity in February. I am once again posting it here on Behind the Black, as I have done monthly since 2010.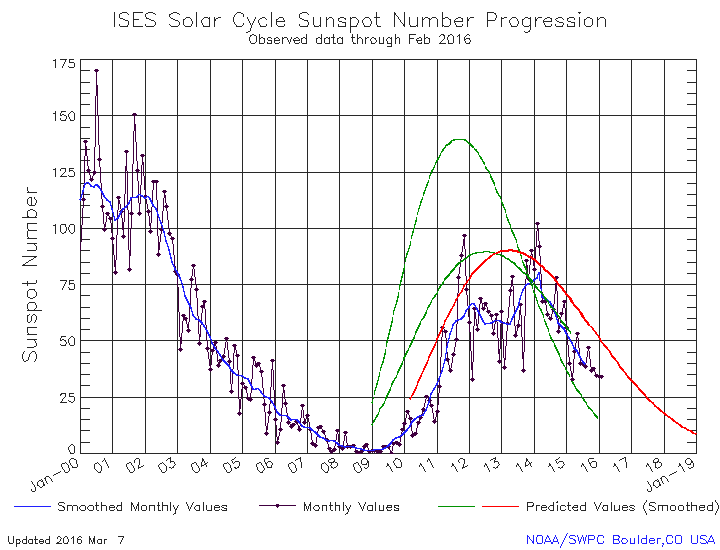 The graph above has been modified to show the predictions of the solar science community. The green curves show the community's two original predictions from April 2007, with half the scientists predicting a very strong maximum and half predicting a weak one. The red curve is their revised May 2009 prediction.
The change in this month's graph is so small that you will have to look real close to see it. Essentially, the February sunspot activity dropped only a tiny amount from January's numbers, though it did drop. As such the decline from solar maximum continues to track perfectly the decline predicted by the low prediction of the 2007 predictions. This prediction success should not be taken very seriously, however, since that same prediction expected the solar maximum to begin two years earlier than it actually did.