NOAA's monthly update of the solar cycle was posted today. As I do every month, I am posting it here, with annotations to give it context.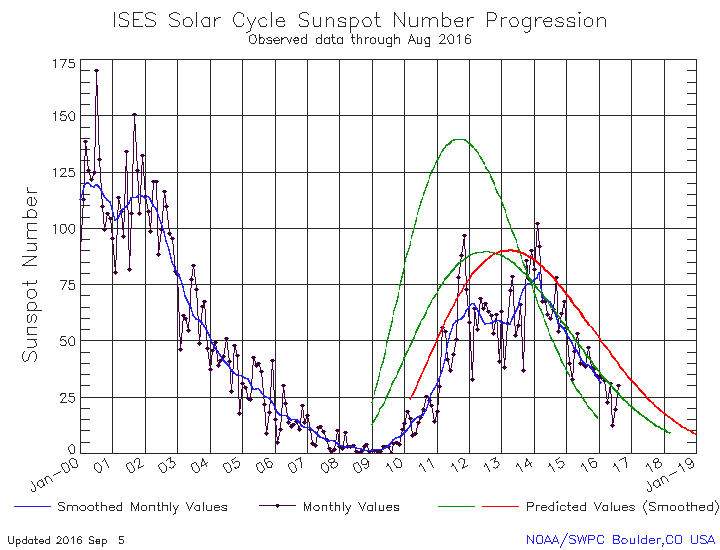 The graph above has been modified to show the predictions of the solar science community. The green curves show the community's two original predictions from April 2007, with half the scientists predicting a very strong maximum and half predicting a weak one. The red curve is their revised May 2009 prediction.
The recovery in sunspot activity that began in July continued in August. The number of sunspots increased enough to once again raise the overall curve up to match the green curve of the 2007 weak prediction. Even so, this solar maximum remains far weaker than the weakest prediction. Also, this solar maximum, which started later than all the predictions, looks like it will be far shorter than all the predictions. As I have noted previously, this is counter to all previous solar cycles, where it is the more active cycles that are shorter and the weaker cycles are longer. Here, we are getting a weak cycle that is also short, which once again suggests that we are seeing solar behavior previously unobserved. The solar cycle is doing things it hasn't done since scientists began studying it closely after Galileo.