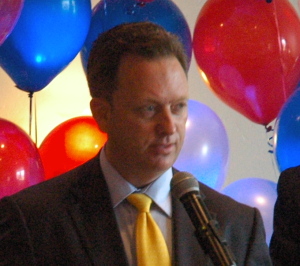 Two days ago Ralph Kayser, head of the Tucson Tea Party, sent out an email announcing that the Republican Congressional candidate for my district, Jonathan Paton (pictured on the right), was going to hold a luncheon fundraiser today. Ralph wanted to know if anyone was interested in attending.
Normally, I detest giving money to politicians, from either party. I consider them to be the worst form of bloodsuckers. They don't produce any wealth, cannot create jobs no matter how hard they try, add restrictions to our lives that squelch freedom, and generally only serve to squeeze tax dollars from us all for wasteful government projects, money that we would better left in our own hands to use as we each saw fit. And then they go on the campaign trail, begging for more money so that they can beat the other guy.
Like I say, bloodsuckers.
Nonetheless, to me this election is different, in the same way the 2010 election was different.
» Read more