A July 4th Weekend: the pictures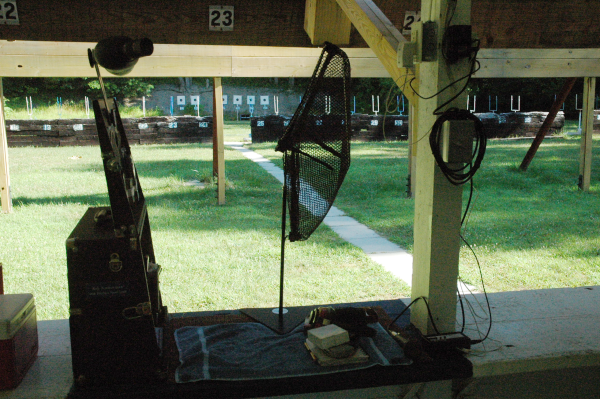 Looking down to the targets, 50 yards away, from my bench.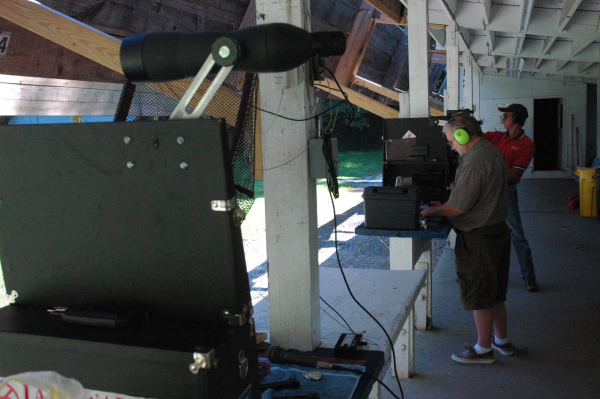 Rob Weaver and Cary Slipper during slow fire.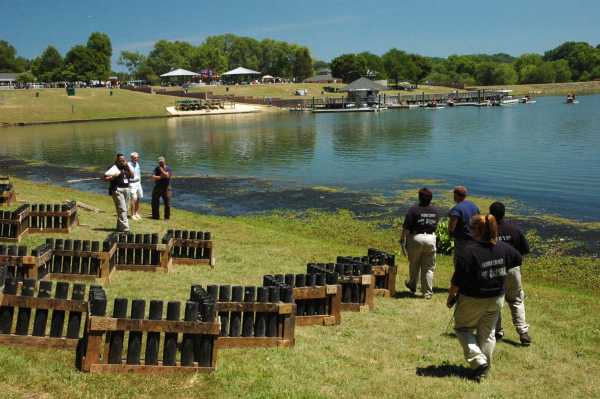 The racks in which the fireworks would be lit were placed next to Lake Fairfax. The audience will watch the show from across the lake. Here we see the fire marshals checking out our setup.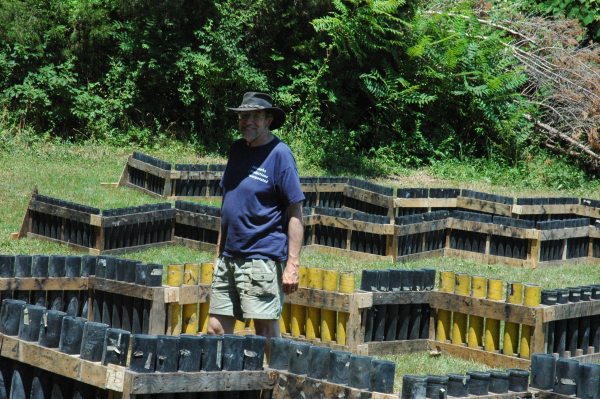 Here I am, caught on camera by my wife Diane as I help hammer the racks in place.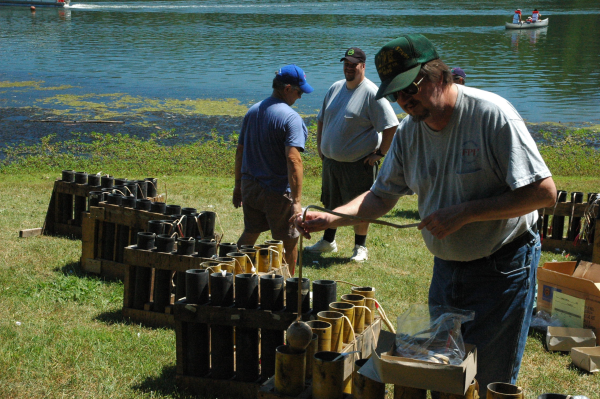 Dave Taverner, loading a shell into one of the mortar tubes.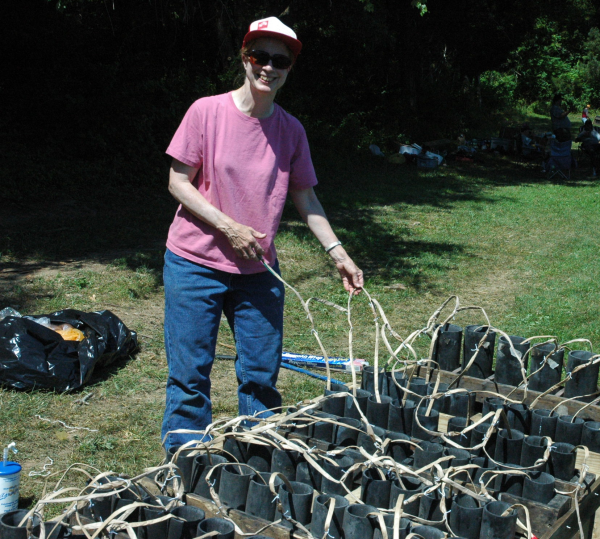 Diane was in charge of building the finale. Here she is, checking her work.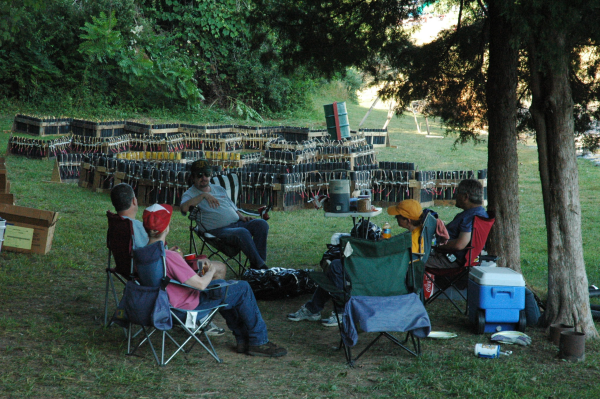 Evening is beginning to set in. We have finished setting up, and the team is hanging out, waiting for dark.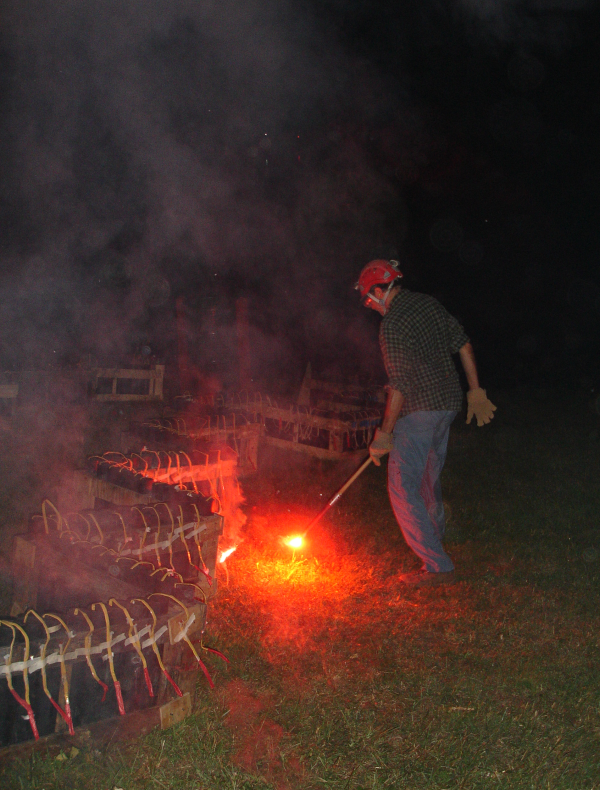 Steve Brace, another member of Lew Carroll's fireworks team, took this nice picture of me during the show. I was one of three shooters who ran up and down the racks, lighting the fuses one by one using a lit flare. Lots of fun!