I have decided to continue my Mars rover updates, and make them a regular mid-week feature here on Behind the Black. This is the first.
Curiosity
For the overall context of Curiosity's travels, see this post, Pinpointing Curiosity's location in Gale Crater.
Since my last updates here and here, Curiosity has moved south through the gap between buttes to exit the Murray Butte area. The initial slopes of Mount Sharp lie ahead, an open road with no apparent rough terrain to slow travel.
Doing science however does slow travel, and for good reason. Once through the gap the science team decided to swung the rover west and up against the base of the gap's western butte, rather than immediately head south to climb the mountain. The Mars Reconnaissance Orbiter image below, cropped and reduced, illustrates this path.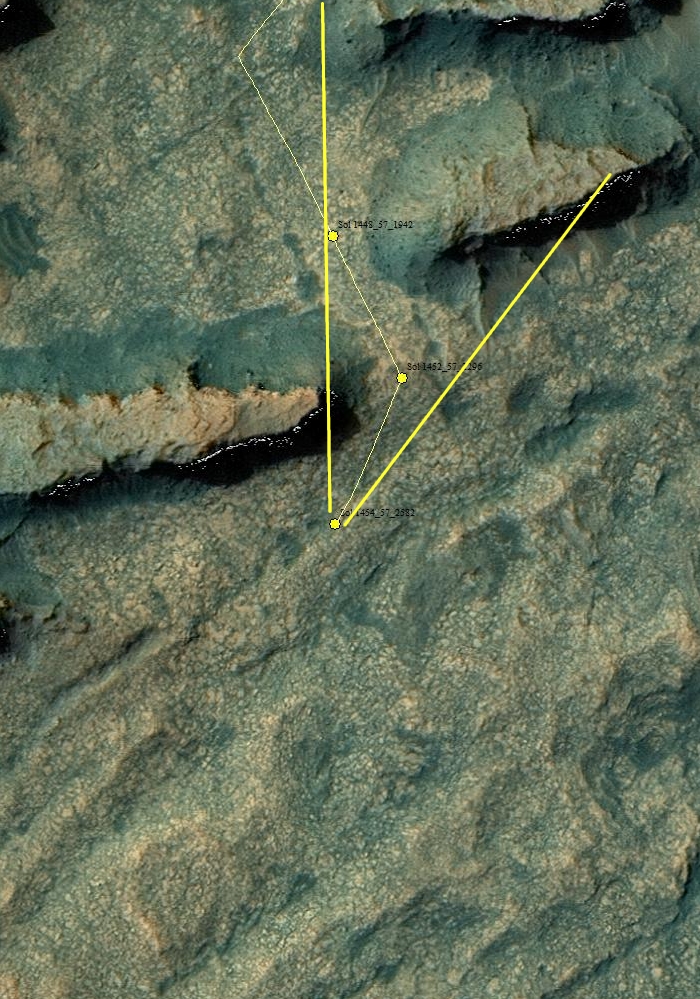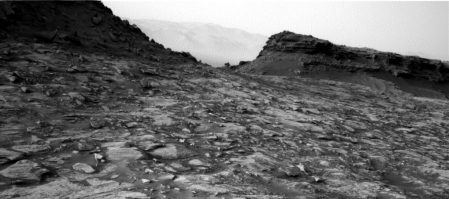 Here they will drill to collect and analyze a rock sample. The image to the right, cropped and reduced, looks back at the gap, with the rim of Gale Crater visible faintly in the far background beyond. I have also indicated the approximate area viewed in this image in the traverse map above. The image below, also reduced and cropped, shows the base of this butte, with their planned drill site indicated.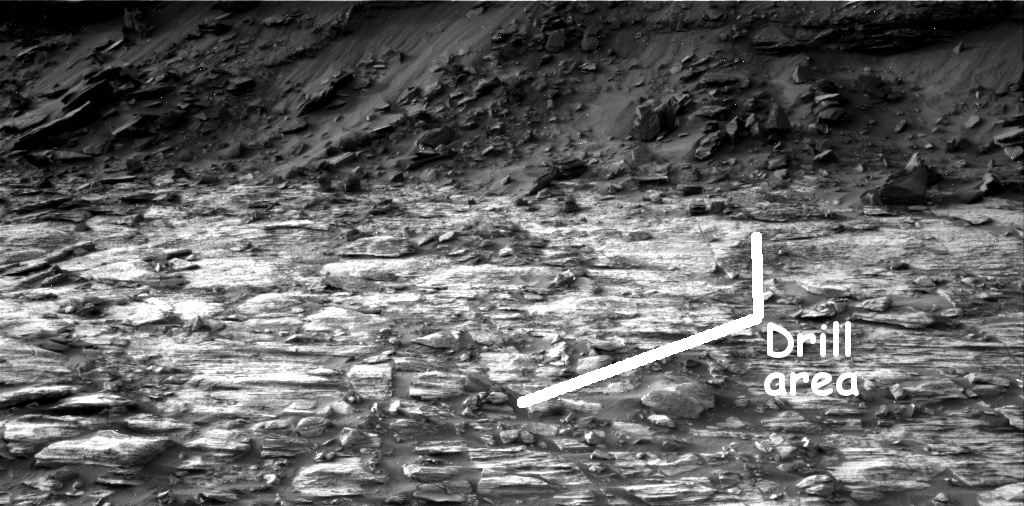 Opportunity
For the overall context of Opportunity's travels at Endeavour Crater, see this post, Opportunity's future travels on Mars.
Since my last update here, Opportunity has moved down through Lewis & Clark Gap. The traverse map below, cropped, illustrates the rover's position as of Sol 1485. Below that is a panorama, assembled by me from images taken six Martian days later, on Sol 1491, that I think looks southeast into Endeavour Crater. I have indicated my guess as to the view of this panorama on the traverse map.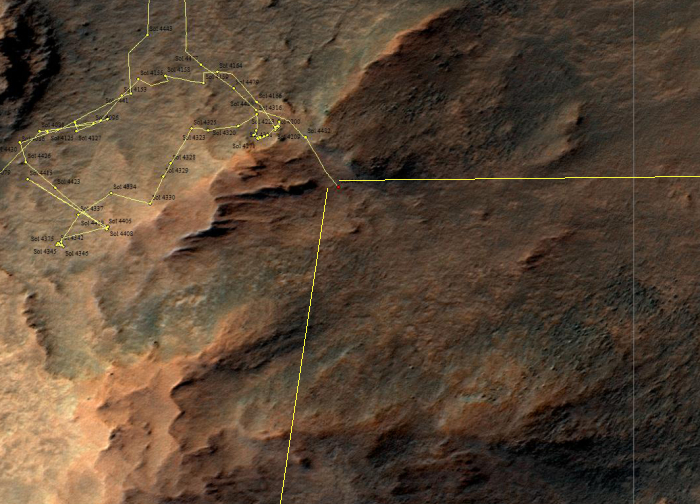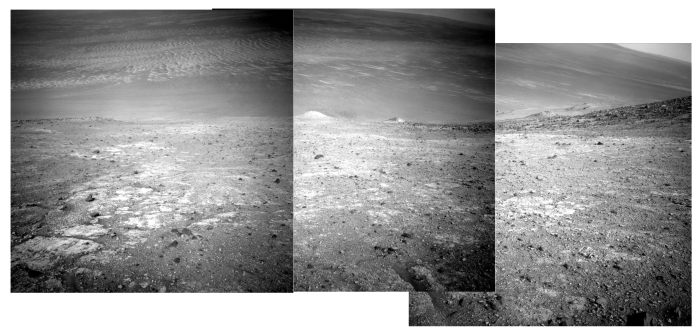 Based on these images, it appears that though the rover is through the gap, it is still sitting on a considerable slope. Whether they head to the southeast and down or turn west remains unknown. I suspect that the science team will end up doing a bit of both, in an effort to gather as much information as they can while they explore as much territory as they can.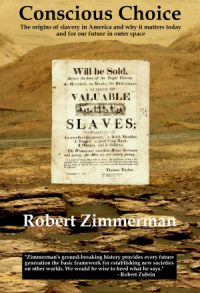 Now available in hardback and paperback as well as ebook!
From the press release: In this ground-breaking new history of early America, historian Robert Zimmerman not only exposes the lie behind The New York Times 1619 Project that falsely claims slavery is central to the history of the United States, he also provides profound lessons about the nature of human societies, lessons important for Americans today as well as for all future settlers on Mars and elsewhere in space.
Conscious Choice: The origins of slavery in America and why it matters today and for our future in outer space
, is a riveting page-turning story that documents how slavery slowly became pervasive in the southern British colonies of North America, colonies founded by a people and culture that not only did not allow slavery but in every way were hostile to the practice.
Conscious Choice
does more however. In telling the tragic history of the Virginia colony and the rise of slavery there, Zimmerman lays out the proper path for creating healthy societies in places like the Moon and Mars.
"Zimmerman's ground-breaking history provides every future generation the basic framework for establishing new societies on other worlds. We would be wise to heed what he says." —Robert Zubrin, founder of founder of the Mars Society.
All editions are available at Amazon, Barnes & Noble, and all book vendors, with the ebook priced at $5.99 before discount. The ebook can also be purchased direct from my ebook publisher, ebookit, in which case you don't support the big tech companies and I get a bigger cut much sooner.
Autographed printed copies are also available at discount directly from me (hardback $24.95; paperback $14.95; Shipping cost for either: $5.00). Just email me at zimmerman @ nasw dot org.