Please consider donating to Behind the Black, by giving either a one-time contribution or a regular subscription, as outlined in the tip jar to the right or below. Your support will allow me to continue covering science and culture as I have for the past twenty years, independent and free from any outside influence.
Almost literally, the probe Deep Impact flew through a snowstorm when it flew past Comet Hartley 2 on November 4. Below is one of the best pictures from the moment. More images can be found here. Key quote:
[The images] revealed a cometary snow storm created by carbon dioxide jets spewing out tons of golf-ball to basketball-sized fluffy ice particles from the peanut-shaped comet's rocky ends. At the same time, a different process was causing water vapor to escape from the comet's smooth mid-section. This information sheds new light on the nature of comets and even planets.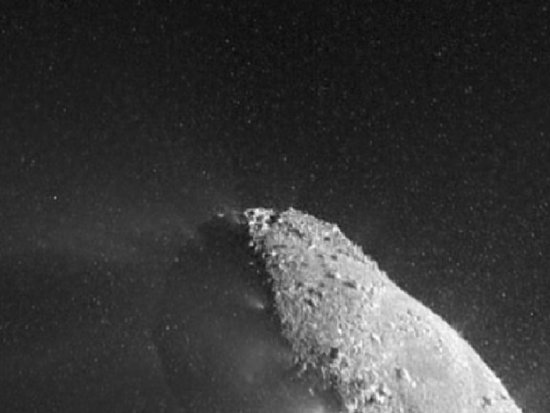 Note that all the close-up images taken by Deep Impact are going to be slightly out of focus, as the camera was launched with a defect.