Lunar Reconnaissance Orbiter recently celebrated its 1000th day of imaging in orbit around the Moon, snapping images and cataloging the Moon's geology.
Only a week before the science team posted a spectacular oblique view of Ryder Crater. The image is visible below the fold, along with a close-up of the crater's strange hump-backed boulder-strewn floor.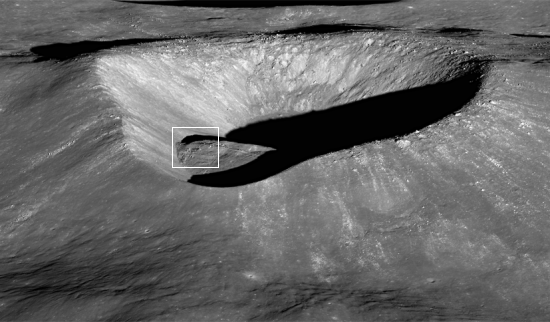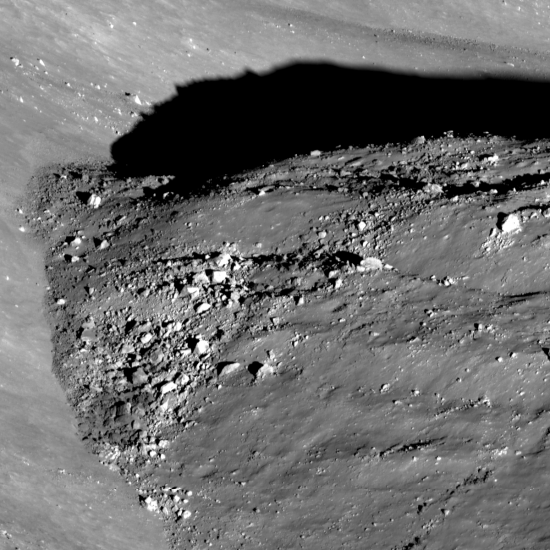 As the scientists note,
Ryder crater is rather oddly shaped; is it two craters or one? It is 17 km in the long direction and 13 km in its shortest dimension. The western floor of the crater is about 1500 meters below the western rim, while the eastern rim is 3000 meters above the same floor. The eastern shelf, seen in today's Featured Image, is 5000 meters above the western rim!
The scientists speculate that the crater's strange shape is probably because of several factors. For one, the crater formed on a steep slope. For another, it appears the crater was caused by an oblique impact of an object that had split prior to contact.
What I like is the beauty and clarity of the images. LRO is truly allowing us to see the lunar surface as it really is.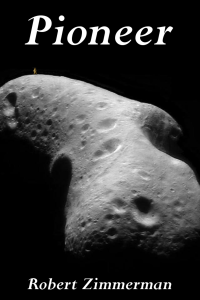 From the press release: From the moment he is handed a possibility of making the first alien contact, Saunders Maxwell decides he will do it, even if doing so takes him through hell and back.
Unfortunately, that is exactly where that journey takes him. The vision that Zimmerman paints of vibrant human colonies on the Moon, Mars, the asteroids, and beyond, indomitably fighting the harsh lifeless environment of space to build new societies, captures perfectly the emerging space race we see today. He also captures in Pioneer the heart of the human spirit, willing to push forward no matter the odds, no matter the cost. It is that spirit that will make the exploration of the heavens possible, forever, into the never-ending future. Available everywhere for $3.99 (before discount) at
amazon
,
Barnes & Noble
, all ebook vendors, or direct from the ebook publisher,
ebookit
. And if you buy it from
ebookit
you don't support the big tech companies and I get a bigger cut much sooner.