Readers!
My annual birthday-month fund-raising drive for Behind the Black
is now on-going. Not only do your donations help pay my bills, they give me the freedom to speak honestly about science and culture,
instead of being forced to write it as others demand.
Please consider donating by giving either a one-time contribution or a regular subscription, as outlined in the tip jar below.
Regular readers can support Behind The Black with a contribution via paypal:
If Paypal doesn't work for you, you can support Behind The Black directly by sending your donation by check, payable to Robert Zimmerman, to

Behind The Black
c/o Robert Zimmerman
P.O.Box 1262
Cortaro, AZ 85652

You can also support me by buying one of my books, as noted in the boxes interspersed throughout the webpage. And if you buy the books through the ebookit links, I get a larger cut and I get it sooner.
Want to see where the wind is blowing? Check out this website, which shows an animated map of the wind patterns blowing across the continental United States, continually updated.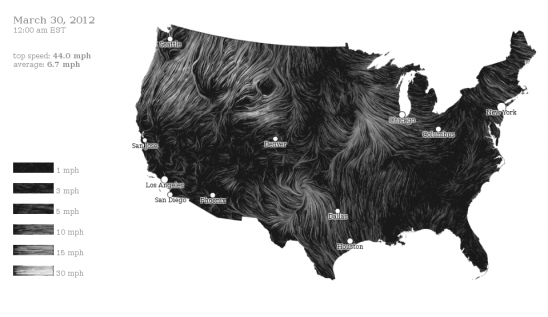 It is fascinating to watch. For example, you can immediately see why Chicago is called the "Windy City." The map also outlines the mountains. In Oregon/Washington, you can see the wind blowing north between the Cascades and the mountains of Idaho. Similarly, the Appalachian Mountains can be traced running from the southwest to the northeast in the eastern U.S. The circular area north of Denver that the winds seem to avoid is the northwest corner of Wyoming, where the Grand Tetons and Yellowstone are located.
It would be especially interesting to look at this map when a strong hurricane made landfall somewhere.