Want to see where the wind is blowing? Check out this website, which shows an animated map of the wind patterns blowing across the continental United States, continually updated.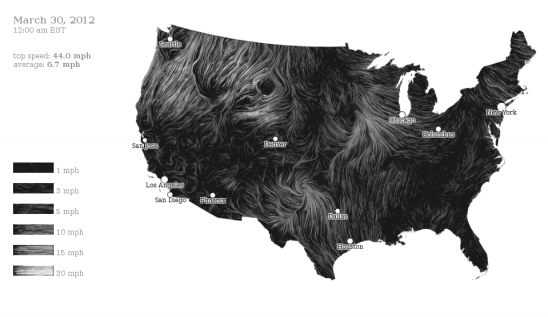 It is fascinating to watch. For example, you can immediately see why Chicago is called the "Windy City." The map also outlines the mountains. In Oregon/Washington, you can see the wind blowing north between the Cascades and the mountains of Idaho. Similarly, the Appalachian Mountains can be traced running from the southwest to the northeast in the eastern U.S. The circular area north of Denver that the winds seem to avoid is the northwest corner of Wyoming, where the Grand Tetons and Yellowstone are located.
It would be especially interesting to look at this map when a strong hurricane made landfall somewhere.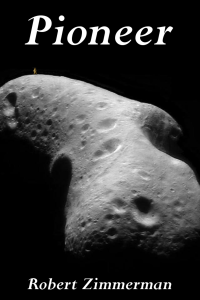 From the press release: From the moment he is handed a possibility of making the first alien contact, Saunders Maxwell decides he will do it, even if doing so takes him through hell and back.
Unfortunately, that is exactly where that journey takes him. The vision that Zimmerman paints of vibrant human colonies on the Moon, Mars, the asteroids, and beyond, indomitably fighting the harsh lifeless environment of space to build new societies, captures perfectly the emerging space race we see today. He also captures in Pioneer the heart of the human spirit, willing to push forward no matter the odds, no matter the cost. It is that spirit that will make the exploration of the heavens possible, forever, into the never-ending future. Available everywhere for $3.99 (before discount) at
amazon
,
Barnes & Noble
, all ebook vendors, or direct from the ebook publisher,
ebookit
. And if you buy it from
ebookit
you don't support the big tech companies and I get a bigger cut much sooner.