The Software Manager
by James Stephens
A computer is nothing more than a toy unless it has the tools you need to get your work done, and Linux has a great set of tools. Most distributions come loaded with the tools most people use every day, a full office suite, graphics and media packages and so on. If you want more, a world of software awaits at your fingertips via the Software Manager. Think of it as the app store for your distribution, with tens of thousands of official titles vetted and available for download, most free of charge. No longer are you left to the wilds of the Internet to find what you need.
Most Linux Software is functionally equivalent to that of Apple or Windows. Most open source titles are ported to all platforms including Linux. So if you use an open source title such as Audacity or VLC media player, just type its name into the Linux Software Manager search bar and you will find it. For propitiatory titles such as Photoshop just define what it does, image manipulation for example, and the Software Manager will suggest Linux equivalents like GIMP or KRITA. In addition Photoshop and some other Windows software run great on Linux using WINE – the Windows compatibility layer. More about that later.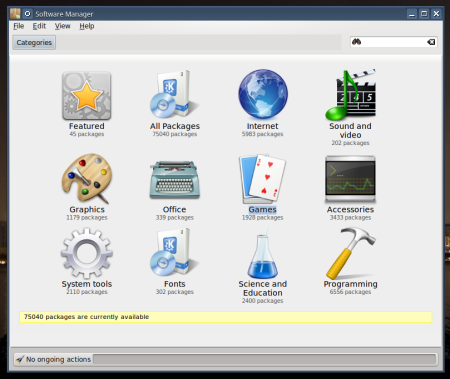 In the following example I'm about to install Skype. On the right is a typical Linux software manager screen, showing how software is divided into categories to make software easier to find.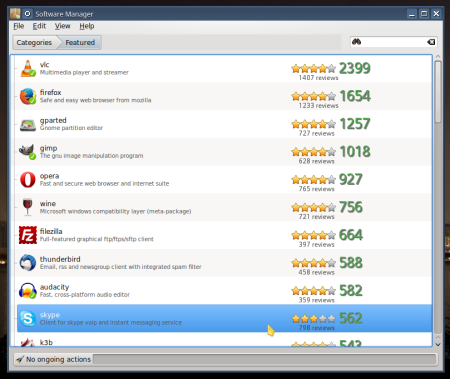 You can either type the name of the program you are looking for in the search box on the upper right, or click on a category. In both cases you will get a list showing a brief description of the available applications with reviews and a green check mark indicating that it is installed. The second image on the right shows the listing of software available in the "Featured" category.
Further details may be found by clicking on an application.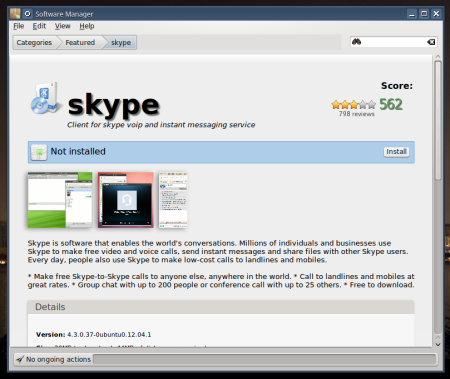 The third image shows what you see if you click on the Skype listing, showing a more detailed description of Skype, which is not installed. Install or un-install an application simply by clicking on the Install/Un-install button on the right.
It's that easy.
Outside of that, there are a million plus unofficial or commercial titles, such as point of sale software or machine tool controllers for example. These titles are generally excluded from a distribution's official list because they are part of larger commercial enterprise or simply not relevant to most users. These titles are generally packaged as zip files or "Tarballs" and are not targeted to any particular distribution and thus require manual placement of files on the system. But in the end chances are if your running grocery store or a space station there is a Linux based product for you.
Next post: WINE The Windows compatibility layer and Virtual Machine.
Readers!
Please consider donating to Behind the Black, by giving either a one-time contribution or a regular subscription, as outlined in the tip jar below. Your support will allow me to continue covering science and culture as I have for the past twenty years, independent and free from any outside influence.
Your support is even more essential to me because I keep this site free from advertisements and do not participate in corrupt social media companies like Google, Twitter, and Facebook. I depend wholly on the direct support of my readers.
You can provide that support to Behind The Black with a contribution via Patreon or PayPal. To use Patreon, go to my website there and pick one of five monthly subscription amounts, or by making a one-time donation. For PayPal click one of the following buttons:

If Patreon or Paypal don't work for you, you can support Behind The Black directly by sending your donation by check, payable to Robert Zimmerman, to


Behind The Black
c/o Robert Zimmerman
P.O.Box 1262
Cortaro, AZ 85652