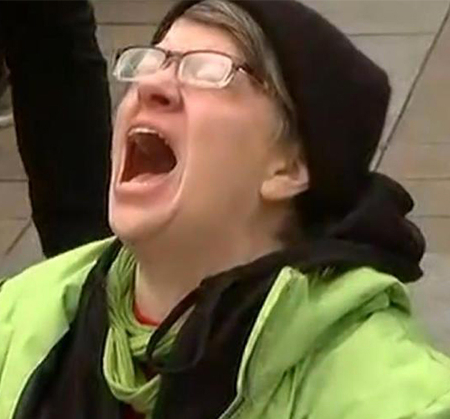 A Clinton supporter after realizing Trump has won
When Donald Trump won the election in 2016, entirely legally with no indication of any election fraud or errors, the Democratic Party, aided by its boot-licking minions in the press and its most radical supporters, all declared that they were now "The Resistance" and would devote their full effort to denying the result of that election. To them, Trump's victory was illegitimate and invalid, simply because it was not the result they wanted.
And that has been what these Democrat partisans have done, for every moment of the past four years. They culled up fake scandals, the most blatant of which was their accusation that Trump was a Russian agent, a ridiculous accusation that has been proven false by their own hand-picked investigators. It was a lie, and even those willing to give it some credence for awhile know that now.
They then tried to impeach Trump, merely because he rightly called for a more thorough investigation into what appeared to be illegal payoffs from the Ukrainian government to the Biden family. We now know Trump's concerns were entirely justified. Rather than impeach him, Congress should have been looking into investigating Joe Biden.
For four years the attacks were never-ending. While some criticisms of Trump were certainly valid, as they always are for any elected official, the stupidity, shallowness, and repeatedly proven falsehood of almost all of these attacks demonstrated the unwillingness of the left to simply accept an honest election result.
To them, the only election result that was acceptable was one in which they won.

Refusing to accept Trump's legal election has been incredibly harmful to the country. It has threatened the very nature of democracy and elections, whereby both parties learn to live with both victory and defeat. It has destroyed any good will that might have remained between both sides, because one side (the Democrats) had made it clear that they believed the other side (the Republicans) were always illegitimate and thus had no right to office at any level, no matter how many people voted for them.
This refusal to accept an election result also meant that the Democrats had decided that every Trump voter no longer counted, even though by law their votes had legally put Trump in power.
Now we find that the Democratic Party candidate for president, Joe Biden, might have obtained the presidency through what increasingly appears to be outright election fraud. Unlike Trump, who won cleanly and legally, Biden's possible victory involves numerous documented instances of voter manipulation and illegal votes. Here are just a few examples, which are only a small sampling of the numerous such stories in the past week:
And then there is the situation in Pennsylvania, where the state court allowed ballots received after election day to be counted, even though the state law expressly forbids it. Moreover, that state court also allowed the election board to accept ballots even if the signature on the ballot did not match the signature on file.
The result in Pennsylvania? Almost 100% of every single late ballot was for Joe Biden, a statistical impossibility.
Some Democratic Party partisans will argue that to see election fraud here is being paranoid and foolish, a desire to see conspiracies everywhere.
To that I say: "You are full of it." These same Democratic Party partisans have been lying to us endlessly for the past four years about Trump, making up absurd accusations against him time after time, all of which have proven false. Every. Single. Time. If anything, their insane behavior since 2016 makes it more likely, not less, that they are now committing election fraud against Trump and his millions of supporters.
The time for good will has ended. If Republicans and conservatives wish to survive in the coming years, to avoid arrest and imprisonment for their beliefs, they better be ready to tell Biden and all Democrats to go to hell, that nothing they propose will get any support, and that they now face instead an unceasing hostile opposition.
And the Republicans have the power to do it, even if the Democrats succeed in stealing the presidency. Republicans held or gained ground in local elections nationwide. They control a majority of the statehouses and governorships. And there is a good chance when all is said and done, they will control both houses of Congress.
They must use that power. Even if the election illegalities for the national election cannot be overturned, Republicans in state houses across the nation must go after the criminals who committed those illegalities. They must be indicted, and sent to jail if found guilty. No more can Democrats be allowed to skip away from their crimes, scot free. They must be punished for wrong-doing, and they must be punished hard.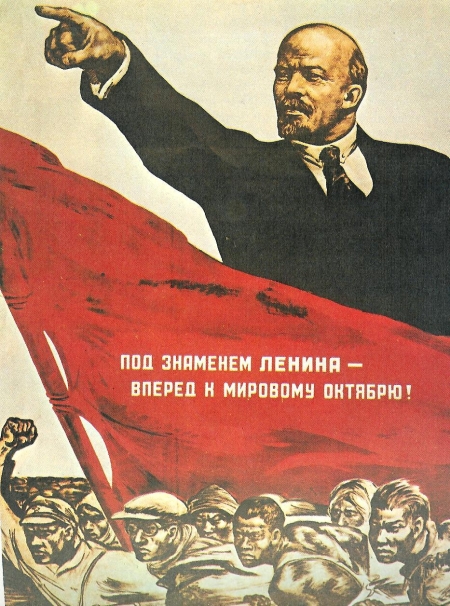 If Republicans at all levels of government do not do this, they will only have themselves to blame when law-breaking by Democrats get even more brazen. Soon these petty dictators will begin to use that uncontrolled power to make it illegal for any opposition to even exist. Expect prison and arrest to come next. That has been the pattern repeatedly through history. Power corrupts. Absolute power corrupts absolutely.
Terrifyingly, there is the possibility that the Republicans will do what they have always done in the past, fold like a house of cards when faced with any opposition. If Trump is not president that likelihood also increases, because this so-called conservative party, before the strong leadership of Trump, has repeatedly shown itself to be weak and subservient to the left, even when it has had a majority..
However, the real vote totals in 2020 and the election of many hard-nosed Trump conservatives suggests that weakness will no longer be the response from Republicans. Moreover, many previously wimpy Republicans, such as Senator Lindsay Graham (R-North Carolina), have shown a remarkable stiffening of their spine in recent years. It appears they have finally realized there is no good will coming from the Democratic Party, and are finally beginning to respond with strength.
The odds are high that the Democrats are about to reap what they have sown. It will not be pretty, but then, it is what these conniving, corrupt, and power-hungry thugs have been demanding. We should give it to them.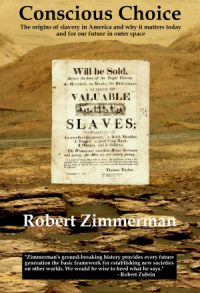 Now available in hardback and paperback as well as ebook!
From the press release: In this ground-breaking new history of early America, historian Robert Zimmerman not only exposes the lie behind The New York Times 1619 Project that falsely claims slavery is central to the history of the United States, he also provides profound lessons about the nature of human societies, lessons important for Americans today as well as for all future settlers on Mars and elsewhere in space.
Conscious Choice: The origins of slavery in America and why it matters today and for our future in outer space
, is a riveting page-turning story that documents how slavery slowly became pervasive in the southern British colonies of North America, colonies founded by a people and culture that not only did not allow slavery but in every way were hostile to the practice.
Conscious Choice
does more however. In telling the tragic history of the Virginia colony and the rise of slavery there, Zimmerman lays out the proper path for creating healthy societies in places like the Moon and Mars.
"Zimmerman's ground-breaking history provides every future generation the basic framework for establishing new societies on other worlds. We would be wise to heed what he says." —Robert Zubrin, founder of founder of the Mars Society.
All editions are available at Amazon, Barnes & Noble, and all book vendors, with the ebook priced at $5.99 before discount. The ebook can also be purchased direct from my ebook publisher, ebookit, in which case you don't support the big tech companies and I get a bigger cut much sooner.
Autographed printed copies are also available at discount directly from me (hardback $24.95; paperback $14.95; Shipping cost for either: $5.00). Just email me at zimmerman @ nasw dot org.