NASA engineer James Fincannon emailed me the image below, cropped from this Lunar Reconnaissance Orbiter scan. It shows a side view of the same lunar pit previously discussed by me in July (here and here).
This image below was almost certainly ordered up by LRO scientists after seeing the images above so that they could get a look at the pit's walls. I have further cropped it and blown it up so we can get a really good look too! See the second image below.
In this side view, we are looking across the top of the pit at the far wall and floor. On that far wall you can see what look like three coarse horizontal layers, below which is a deeply shadowed floor layer that is probably either cave passage or a significant overhang. Further processing will probably be bring out some further details and hopefully answer this question.
In a previous post, I had noted that this wall is probably about 200 feet deep. This new image thus gives any experienced rock-climber or caver a very nice sense of what a rappel down the side of that pit would be like. To me, it reminds me of some of the open-air cave pits I've rappelled into in New Mexico.
Update: I should note that that overhang/cave entrance at the bottom of the pit is probably at least 30 feet high. An impressive entrance, indeed.
Also, lunar scientist Paul Spudis emailed me with these comments:
[The pit] is very similar to some tube systems that I have studied in Hawaii. The wall units are exposed lava flows. They are probably all from the event which made this flow — a single flow can be made up of multiple flow units, hence, the apparent "layering."

Of course, getting into an open pit and then moving through open void lava tubes that radiate from it are two different things. In terrestrial tube systems, many tubes are open and accessible but sometimes they are not. They can be blocked up by frozen lava or rubble from adjacent tube collapse.

Unfortunately, I don't think we're going to know what the situation on the Moon is until we get there. However, I must say, this particular area looks very promising.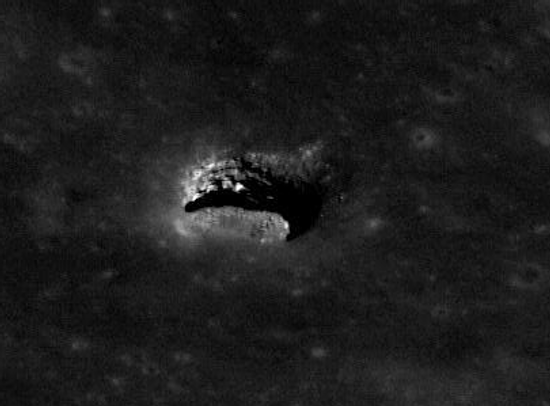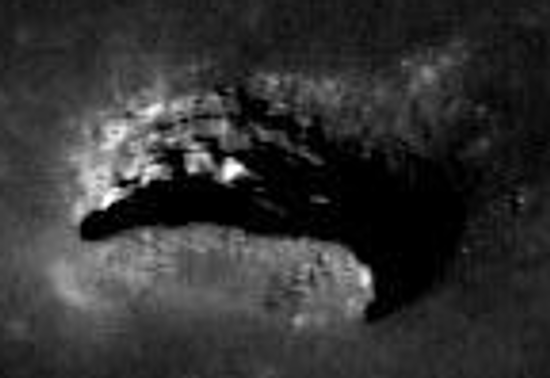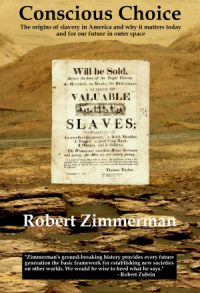 Now available in hardback and paperback as well as ebook!
From the press release: In this ground-breaking new history of early America, historian Robert Zimmerman not only exposes the lie behind The New York Times 1619 Project that falsely claims slavery is central to the history of the United States, he also provides profound lessons about the nature of human societies, lessons important for Americans today as well as for all future settlers on Mars and elsewhere in space.
Conscious Choice: The origins of slavery in America and why it matters today and for our future in outer space
, is a riveting page-turning story that documents how slavery slowly became pervasive in the southern British colonies of North America, colonies founded by a people and culture that not only did not allow slavery but in every way were hostile to the practice.
Conscious Choice
does more however. In telling the tragic history of the Virginia colony and the rise of slavery there, Zimmerman lays out the proper path for creating healthy societies in places like the Moon and Mars.
"Zimmerman's ground-breaking history provides every future generation the basic framework for establishing new societies on other worlds. We would be wise to heed what he says." —Robert Zubrin, founder of founder of the Mars Society.
All editions are available at Amazon, Barnes & Noble, and all book vendors, with the ebook priced at $5.99 before discount. The ebook can also be purchased direct from my ebook publisher, ebookit, in which case you don't support the big tech companies and I get a bigger cut much sooner.
Autographed printed copies are also available at discount directly from me (hardback $24.95; paperback $14.95; Shipping cost for either: $5.00). Just email me at zimmerman @ nasw dot org.