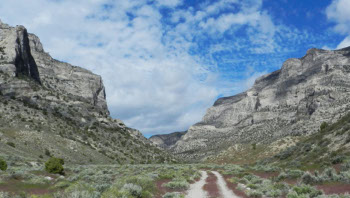 For the next seven days my daytime posting is going to be spotty, as I will be in some remote areas of Nevada working on an on-going Forest Service project to inventory and survey caves in an area in the northeastern area of the state. The project is mostly over, but as I have surveyed, sketched, and done the cartography for many eastern U.S. caves, the guy running the project asked if I would be interested in participating. Interested? I was thrilled.
Though we will be in a somewhat remote area, I still hope to post periodically during the week, not only about the usual topics but also about some of the caves we will have surveyed, some of which are rarely visited. I will also try to post some pictures of the spectacular country we expect to visit. (The photo on the right was provided to me by Tom Gilleland, who is running the project.) Stay tuned.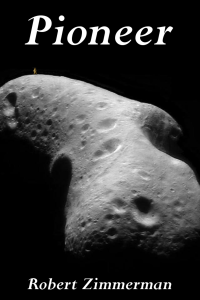 From the press release: From the moment he is handed a possibility of making the first alien contact, Saunders Maxwell decides he will do it, even if doing so takes him through hell and back.
Unfortunately, that is exactly where that journey takes him. The vision that Zimmerman paints of vibrant human colonies on the Moon, Mars, the asteroids, and beyond, indomitably fighting the harsh lifeless environment of space to build new societies, captures perfectly the emerging space race we see today. He also captures in Pioneer the heart of the human spirit, willing to push forward no matter the odds, no matter the cost. It is that spirit that will make the exploration of the heavens possible, forever, into the never-ending future. Available everywhere for $3.99 (before discount) at
amazon
,
Barnes & Noble
, all ebook vendors, or direct from the ebook publisher,
ebookit
. And if you buy it from
ebookit
you don't support the big tech companies and I get a bigger cut much sooner.