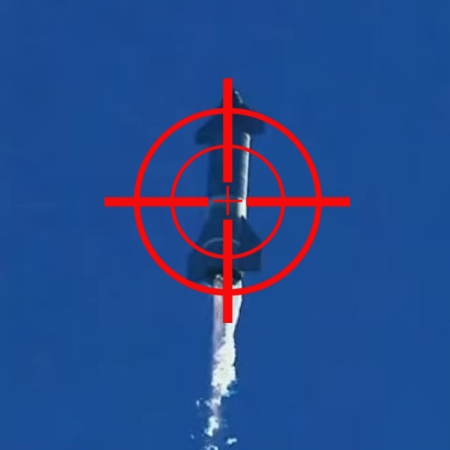 Targeted by the government for destruction
In order to understand the full context of the FAA's environmental reassessment of SpaceX's Boca Chica facility in Texas and its approval of Starship/Superheavy launches there, it is important to take a closer look at the entire document [pdf] that was released on June 13, 2022. While that approval will now allow SpaceX to proceed, the nature of the document shows us that this government permission has been given very reluctantly, and that there are factions in the federal bureaucracy that are working hard to lay the groundwork to block it at first opportunity.
First, what did the reassessment conclude about the impact of future heavy-lift rocket launches at Boca Chica?
In summary, the FAA concluded that SpaceX's planned operations "would not result in significant environmental consequences." [emphasis mine] It then proceeded to provide many pages of analysis for each of the following issues, with almost all coming to the same exact conclusion [emphasis mine]:

Air quality: "In summary, the Proposed Action is not expected to result in significant impacts to air quality."
Climate: In summary, the Proposed Action GHG [green house gas] emissions are not significant and would not cause any appreciable addition of GHGs into the atmosphere."
Noise: "The Proposed Action is not expected to result in significant noise impacts."
Visual effects: "In summary, the Proposed Action is not expected to result in significant visual impacts."
Public use of parks and recreation areas: "In summary, the FAA has determined the Proposed Acton would not result in more than a minimal (i.e., de minimis) physical use of [this] resource."
Water resources: "In summary, the Proposed Action would not result in significant floodplain encroachment [and] would not result in significant impacts to floodplains."
Biological resources: "While the Proposed Action would adversely affect critical habitat, the small amount of habitat that would be affected by the Proposed Action would not substantially affect the recovery of the piping plover and red knot or the breeding and wintering grounds of migratory birds. The USFWS's BO [biological opinion] … concludes that the Proposed Action is not likely to adversely modify piping plover designated critical habitat."
Coastal resources: ""The Proposed Action is not expected to result in significant impacts to coastal resources."
Land use: "In summary, the Proposed Action is not expected to result in significant land use impacts because the Proposed Action is consistent with existing uses of land, would not change land use, and would occur according to existing plans and procedures in place."
Hazardous materials, solid waste, pollution: "The Proposed Action would not result in significant impacts regarding hazardous materials, solid waste, and pollution prevention."
Natural resources and energy supply: "In summary, the Proposed Action is not expected to result in significant impacts on natural resources."
Socioeconomics, Environmental Justice, and Children's Environmental Health and Safety: "The Proposed Action would not result in significant impacts related to children's environmental health or safety."
Do you see a pattern? Essentially, almost nothing SpaceX is doing will harm the environment or cause serious pollution.
In only one case, "cultural resources", did the reassessment note some harm occurring to some historic archeological sites — mostly due to the loud noises and vibrations caused by launches — but even here it accepted the reality that these adverse effects were controllable and relatively minor, and thus concluded "The Proposed Action would not result in significant impacts on historical, architectural, archeological, or cultural resources."
Despite these conclusions, and despite the empirical evidence from Florida over more than seven decades that rocket launches and spaceports not only do not harm the environment they also protect it and wildlife, the reassessment still required from SpaceX in each of these categories an enormous number of actions to "mitigate and monitor" these non-existing consequences. For example, in the case of biological resources and the two endangered species involved, the government demanded 53 different actions from SpaceX, including continuous and endless reports to the government, the right of the government to re-analyze things at any time, and finally the right of the government to shut things down whenever it chooses to.
It also required SpaceX to pay-off two different local environmental organizations with annual $5,000 donations.
Moreover, the FAA emphasized forcefully that this positive reassessment did not really give SpaceX the right to proceed. In order to continue construction, SpaceX would still need to make sure at all times it did not violate seven different regulatory laws — such as the Clean Water Act, the Endangered Species Act, the Coastal Zone Management Act, the National Historic Preservation Act, the National Wildlife Refuge Act, the Fishery Conservation and Management Act — and make sure it had federal and state government approval under these acts at all times.
Finally, the FAA made it very clear that SpaceX still needs to apply for launch licenses, and based on the FAA language in this reassessment, the government intends to dole out those launch licenses piecemeal and slowly.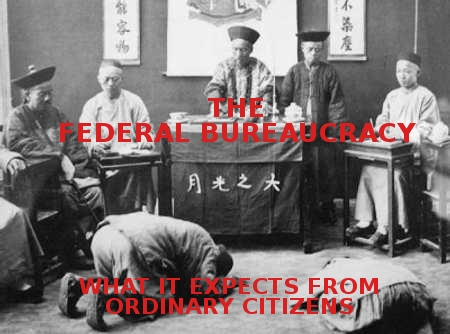 Without question many of these government demands on SpaceX have sincere good intentions, and are meant to help protect the local environment and wildlife while also preventing pollution. However, their number — and draconian demands for action even when the agencies admit SpaceX is doing no harm — demonstrate an overbearing desire of the federal bureaucracy to impose its power on a private company, regardless of substance.
For example, this was a supposed to be a reassessment, focused on determining if there were any significant and different environmental consequences from Starship/Superheavy launches at Boca Chica rather than the Falcon 9. The report does not do this at all. Instead, the bureaucrats who wrote it focus entirely at trying to find justification for shutting down all launches.
These bureaucrats show their animus in other ways. The report references a number of local regulations, and insists that SpaceX do due diligence to not violate those regulations. The report however also admits how the local authorities generally have had no problem with anything SpaceX is doing. These local communities — the most impacted by SpaceX's operations — are not bothered by any of this, and don't wish to block SpaceX in any serious way. Only the distant and haughty federal government stands in the way, for both emotional and ideological reasons.
To put it bluntly, this is an intellectually dishonest document, of the highest order.
It thus appears that — even though Musk announced today that the first orbital test flight of Starship will occur in July — SpaceX operations out of Boca Chica will be complex and difficult, badly hampered at all times by an imperious federal bureaucracy that is hostile to it. It also appears that SpaceX has recognized this sad reality. In its proposal submitted for this report, it limited the number orbital launches from Boca Chica to only five per year, far less than the proposed monthly test launches that Elon Musk said earlier this year they planned to do.
In other words, while SpaceX will likely continue some tests and construction in Boca Chica, unless someone in power soon removes the boot of the federal government from the face of SpaceX — crushing its operations in Texas — it must reduce what it does there. It will shift the bulk of its Starship/Superheavy launches to its facility in Florida, once that is up and running.
The result will be less prosperity to south Texas, a region that for decades has been depressed and poverty-stricken.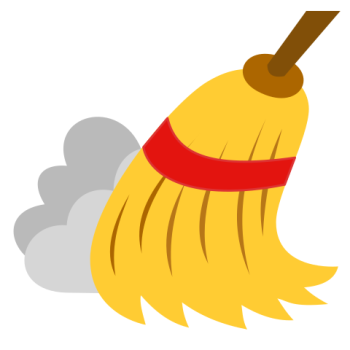 The house-cleaning must be utterly merciless
This sad possibility I think might finally be recognized by the general population in this generally poor and largely Hispanic community. In a special congressional election yesterday for this southern Texas region, the Republican candidate, Mayra Flores, won in an upset a seat that has been in the control of Democrats for decades.
While Flores' small victory against the Democratic Party machine — which also runs the federal bureaucracy that is trying to squash SpaceX — will not do much to change anything in that federal bureaucracy, it signals a major earthquake coming in November. Something must be done to neuter this federal leviathan that is choking the people of the United States. Nor can that something be mild or simple. It requires a complete and pitiless house-cleaning, so drastic that the screams of fury from Washington will be ear-piercing.
And if so, what a wonderful sound that would be for ordinary Americans presently being crushed by that government.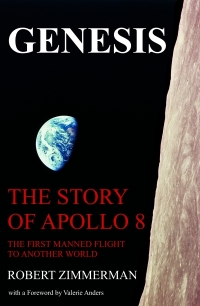 On Christmas Eve 1968 three Americans became the first humans to visit another world. What they did to celebrate was unexpected and profound, and will be remembered throughout all human history. Genesis: the Story of Apollo 8, Robert Zimmerman's classic history of humanity's first journey to another world, tells that story, and it is now available as both an ebook and an audiobook, both with a foreword by Valerie Anders and a new introduction by Robert Zimmerman.
The ebook is available everywhere for $5.99 (before discount) at
amazon
, or direct from my ebook publisher,
ebookit
. If you buy it from
ebookit
you don't support the big tech companies and the author gets a bigger cut much sooner.
The audiobook is also available at all these vendors, and is also
free with a 30-day trial membership to Audible.
"Not simply about one mission, [Genesis] is also the history of America's quest for the moon... Zimmerman has done a masterful job of tying disparate events together into a solid account of one of America's greatest human triumphs."--San Antonio Express-News