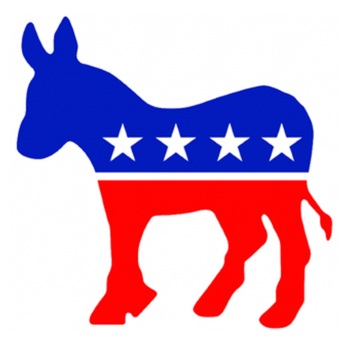 The Democratic Party, though always failing it remains
the only party the voters in these cities can support
You get what you vote for: The utter disaster of the Marxist policies of the modern radical Democratic Party are now coming home to roost in numerous cities across America, making them all increasingly "unlivable" in ways that are savage, violent, and devastating. Crime is up, shoplifting is now a sports event, and murderers go free while local prosecutors indict ordinary citizens for simply defending themselves.
These facts are not news however. Since the 1960s Democratic Party policies have routinely done damage to the livability of American cities. What makes this collapse in civilization now even more significant however is who is noticing, as shown by three recent articles in the past week.
Let's start with Minneapolis, where numerous videos document a formerly pleasant midwest city that has now become a hellhole.

South Minneapolis had been known as a relatively serene urban area, at least until a few years ago. When the extreme-progressive leadership began capitulating on homelessness, things began to change for residents like Dave Marquardt. When the city embraced Defund the Police after the George Floyd riots, the problems got exponentially worse. … The city and the police have abandoned this historic neighborhood, and now the residents feel besieged, robbed, and betrayed.

…[Marquardt] argued that Mayor Jacob Frey treats homeless encampments as a "regulatory" issue and not as a "public health issue." [emphasis mine]
The horrible situation in Minneapolis described at the link has sadly become typical since the Defund the Police movement pushed by Democrats gained steam after Floyd's death, combined with the election of numerous George Soros' prosecutors who decided enforcing the law was a racist act.
Next we have San Francisco, a once magnificent city that is now a symbol of dysfunction. John Chachas, the owner of the retail shop Gump's that has been in the city's central core for 165 years has publicly said he is considering shutting the story down because of the city's rampant violence and theft.
I have in the past spoken to representatives of Mayor Breed's office. I have never spoken to anybody from Governor Newsom's office, but I think this is going to galvanize something, I hope, because this is not unique to us. This is every small or medium-sized business in the city of San Francisco cannot survive. These kinds of things are incompatible with successful business. And if that's something that businesses have to do to depart, it's just tragic. It's really tragic. [emphasis mine]
Chachus by the way is not talking about shutting the business down entirely. Though founded in San Francisco, the company operates stores nationwide. Chachus is merely talking about fleeing San Francisco.
Finally we New York City, my hometown, which for decades has been in a steady decline because of one-party Democratic Party rule. The recent influx of illegal immigrants and their placement in hotels throughout this long-time proudly "sanctuary city" is now impacting the lives of many upper class residents in Manhattan.
Joe Germanotta, the father of the famous pop singer Lady Gaga, lives on the block and, along with McIntyre, belongs to a new residents' association committed to ending the migrant crisis in the [upper West Side of Manhattan]. "The city did not think this through," Germanotta told National Review. "And we're all suffering. They dropped 500 people into the neighborhood that have no code of conduct."

"We're probably 18 months away from looking like San Francisco." [emphasis mine]
In all three cases, I think it would be very safe to assume these citizens — complaining about the actions of their government — all voted for that government. When Germanotta says that New York's city government didn't "think this through," what he is really saying is that he as a voting citizen, didn't think this through.
All these cities have been one-party Democrat strongholds for decades. The last time Minneapolis elected a Republican for mayor was 1973. The last time San Francisco elected a Republican was 1956. And though New York City has elected three Republicans since 1946, two were faux Republicans (Lindsay and Bloomberg). Only Rudy Guiliani could be considered a true conservative in any fashion, and even he had to deal with a government that was still controlled entirely by Democrats from top to bottom.
The bottom line is that you get the government you vote for. The voters in all three of these cities have for decades willingly endorsed the policies of the Democratic Party. Even in the most recent elections, such as those in New York City in 2022, the city's voters voted overwhelmingly for Democrats, even though the policies of Democrat mayor De Blasio had been horrible, and it was clear that the new Democrat candidate, Eric Adams (now mayor), would be no different. These voters had an option to choose otherwise, but as they have done routinely for decades, they did not.
Thus, it is hard to feel sympathy for them, when in truth they brought hell down on themselves by their own choice. Many conservatives have thus chortled in glee at their distress.
While I don't feel any sympathy for these partisan Democrats, I certainly get no joy at their agony. Instead, I feel nothing but great sorrow. All of this failure was simply avoidable. All that had to happen was for these voters to act like adult citizens, and (to use Germanotta's words) "think this through." Rather than vote based solely on party and partisan politics, they should have looked at the proposed policies and political philosophies of the candidates. Based on those facts, it was a no brainer to reject the Democratic Party, since its policies and political philosophies have led to failure now for a half century, in almost every major U.S. urban city they control (which also include cities like Chicago, Detroit, Boston, Philadelphia, Pittsburgh, Los Angeles, Portland, and many others).
Even if you don't trust the Republicans (which you certainly should not), what have you got to lose? Give someone else a chance to run things. You might be surprised by the results.
But no, these voters followed what might be the central founding principle of the Democratic Party: Try the same failed thing over and over again, in the insane hope that it might work next time.
I wonder if this new round of disaster will finally wake these voters up. I have great doubts, but if something doesn't change soon, the break down in civilization we are seeing now will pale in comparison to the destruction that will follow soon.
UPDATE: Doug Ross wrote a column on August 28, 2023 that provides a nice summary of what the Democratic Party stands for, while pretending otherwise. I think it would be wise for some Democrats to read it.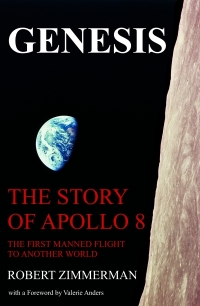 On Christmas Eve 1968 three Americans became the first humans to visit another world. What they did to celebrate was unexpected and profound, and will be remembered throughout all human history. Genesis: the Story of Apollo 8, Robert Zimmerman's classic history of humanity's first journey to another world, tells that story, and it is now available as both an ebook and an audiobook, both with a foreword by Valerie Anders and a new introduction by Robert Zimmerman.
The ebook is available everywhere for $5.99 (before discount) at
amazon
, or direct from my ebook publisher,
ebookit
. If you buy it from
ebookit
you don't support the big tech companies and the author gets a bigger cut much sooner.
The audiobook is also available at all these vendors, and is also
free with a 30-day trial membership to Audible.
"Not simply about one mission, [Genesis] is also the history of America's quest for the moon... Zimmerman has done a masterful job of tying disparate events together into a solid account of one of America's greatest human triumphs."--San Antonio Express-News