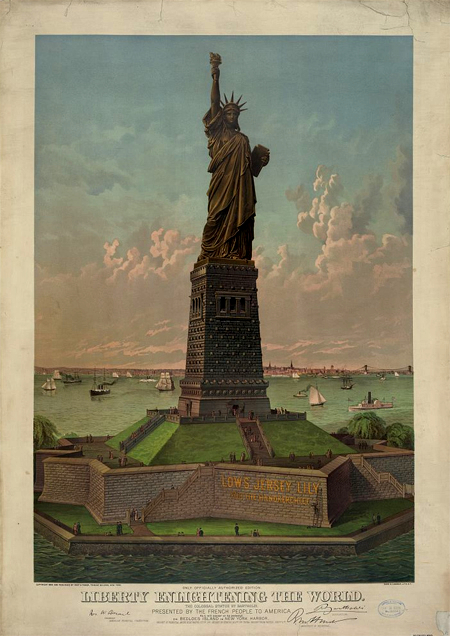 Liberty for private enterprise in Russia's space industry?
Doug Messier at Parabolic Arc today published a translation of an interview given by Oxana Wolf, Roscosmos Deputy Director of the Department of Advanced Programs and the Sphere Project, describing Roscosmos' effort to work with Russian private commercial aerospace companies.
Though she declared near the end of the interview that "We want our private companies to succeed," the rest of the interview indicated that she and Roscosmos don't really understand how private enterprise works, though it also appeared both are struggling to figure it out.
For example, when asked why Russia is having so much difficulty changing its regulations to encourage private enterprise, Wolf said the following:
I wondered this question. I saw at what point the Americans decided to change their legislation in order to raise a whole galaxy of private owners and entrust them with tasks that were previously solved by the state. Changes in space laws began in the 1980s, and laws that got [Jeff] Bezos, [Elon] Musk and [Richard] Branson and others on their feet were passed in the mid-1990s. That is, the "era of private traders education" began more than 30 years ago!

When the "private traders" proved their ability to provide quality services, the American government agencies involved in space, on a competitive basis, gave them orders for launches. [emphasis mine]
To her mind, the government led this change. In Russia's top-down culture, such change must always come from above, from government leadership. However, her impression of this history is wrong. Though the U.S. government tried for decades to change the laws to encourage private enterprise, those changes either didn't really jump start anything in the 1980s, 1990s or even the 2000s. In fact, some of those legal changes worked against private enterprise.
What made the difference was the freedom of a new private company, SpaceX, to independently build its own rockets and compete with the established players. Neither NASA nor the federal government gave Elon Musk any help initially. Nor could either do anything legally to squelch his effort. He conceived the idea of a cheaper new rocket himself, and marketed it to both satellite companies and NASA. Similarly, the government had nothing to do with the rise of both Virgin Galactic and Blue Origin, both of which developed their suborbital spacecraft entirely with private funds.
It was the cultural freedom in America, combined with the obligation to let new companies compete, that made this renaissance possible.
Wolf's interview suggests that the Putin government really doesn't understand these fundamentals. Though it wants to encourage private companies to develop capabilities its existing government-run corporations do not have and are not interested in developing, once this is accomplished that government has no interest in allowing them to compete. Instead, as she notes,
Roscosmos and other departments have an interest in launching small spacecraft with a short preparation time for launch. If a private company creates a rocket with suitable technical characteristics and a good economy, then Roscosmos will be quite ready to place orders or even talk about creating a joint business. [emphasis mine]
In reality, Roscosmos never "talks" about creating a joint business. If a private company like S7 Space is eventually successful in creating a new smallsat rocket, the power-brokers in the Putin government will immediately move in to absorb that company and its profits into Roscosmos and the government. This is essentially what the Putin government did in 2013-2014 when it took over Russia's entire aerospace industry and consolidated it into a single corporation run by Roscosmos and controlled by the government. Since then Roscosmos has effectively squelched any attempts by independent companies to enter the market building anything that duplicated what it already had. It has diligently and forcefully protected the market "territories" of its various divisions against all competition.
The only reason one new company, S7 Space, is apparently being allowed at this time to develop a smallsat rocket like Rocket Lab's Electron is that no division of Roscosmos presently builds such a thing. Once built and earning profits however the Putin government has already made it clear that it will then move to gain control of it.
In other words, the Russians still don't understand that it was freedom and competition that revitalized the U.S. space industry, not government action. And until the Russians figure this basic fact out, they will continue to trail behind everyone else.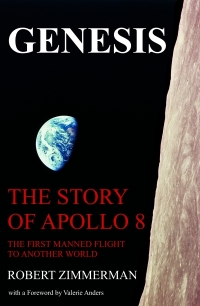 On Christmas Eve 1968 three Americans became the first humans to visit another world. What they did to celebrate was unexpected and profound, and will be remembered throughout all human history. Genesis: the Story of Apollo 8, Robert Zimmerman's classic history of humanity's first journey to another world, tells that story, and it is now available as both an ebook and an audiobook, both with a foreword by Valerie Anders and a new introduction by Robert Zimmerman.
The ebook is available everywhere for $5.99 (before discount) at
amazon
, or direct from my ebook publisher,
ebookit
. If you buy it from
ebookit
you don't support the big tech companies and the author gets a bigger cut much sooner.
The audiobook is also available at all these vendors, and is also
free with a 30-day trial membership to Audible.
"Not simply about one mission, [Genesis] is also the history of America's quest for the moon... Zimmerman has done a masterful job of tying disparate events together into a solid account of one of America's greatest human triumphs."--San Antonio Express-News