Please consider donating to Behind the Black, by giving either a one-time contribution or a regular subscription, as outlined in the tip jar to the right or below. Your support will allow me to continue covering science and culture as I have for the past twenty years, independent and free from any outside influence.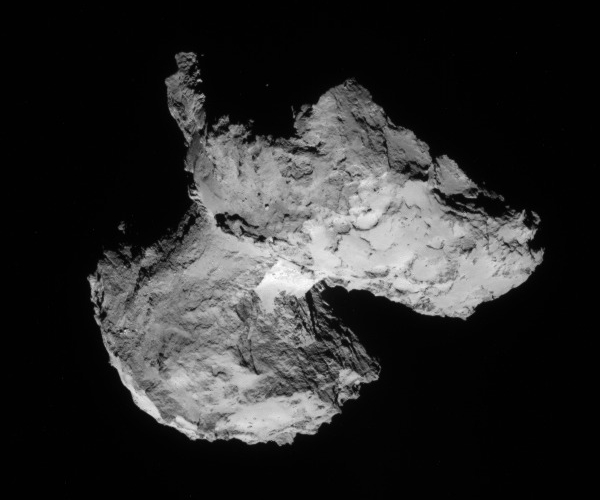 The Rosetta science team announced today that the spacecraft's Grain Impact Analyser and Dust Accumulator (GIADA) has captured its first dust grains from Comet 67P/C-G.
Earlier this month, GIADA detected the first four dust grains in its Impact Sensor. The first detection was made on 1 August, when Rosetta was 814 km from 67P/C-G, and about 543 million kilometres from the Sun. Further impacts from three more dust grains were detected on 2, 4, and 5 August, at distances of 603, 286, and 179 km from the comet, respectively.
There is still too little data to come to any firm conclusions about the density and make-up of the coma, but this announcement confirms that the instrument is working as designed. When the comet zips past the Sun at its closest point on August 13, 2015, this instrument will then be able to give us a very good assessment of this particular comet's behavior as it slowly evaporates.
Meanwhile, the images keep coming. The picture at the top of the post was taken on August 12 from about 64 miles.