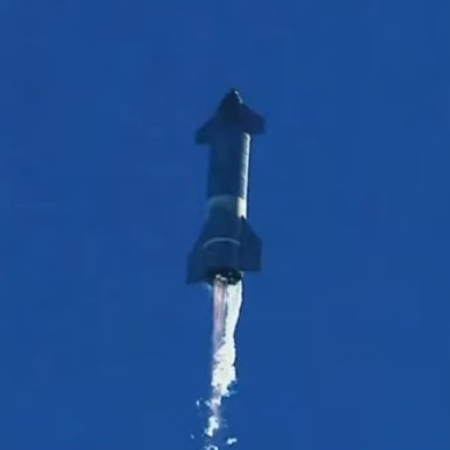 Capitalism in space: In a spectacular achievement, SpaceX's eighth Starship prototype today completed 6:42 minute flight that appeared to go practically perfectly, until landing.
At that point it appeared the spacecraft's last landing burn was insufficient to slow it down enough for landing, and it crashed. However, it crashed on its landing pad, meaning it had maneuvered its way back through the atmosphere exactly as planned.
Below the fold are screen captures from the flight, in sequence.
The flight left several impressions. First, this design is viable. Though we are still looking at a prototype, it is one that works.
Second, the ship appeared to lumber into space, almost slowly. This was partly an illusion because of its size. Nonetheless, it reminded me of the 747, which always flew magnificently but with what seemed like a measured attitude. Starship appeared similar.
Third, the systems for controlling the ship on its return through the atmosphere appeared to work as intended. Though SpaceX obviously has a lot more work to do to achieve an orbital return, they have made a magnificent start.
And they have gotten this far in only two years, for less than $2 billion. Compare that to NASA and Boeing and their SLS, which is half a decade behind schedule and will likely cost $30 billion once launched.
We should expect the ninth prototype to be on the launchpad within days, and the next test flight in no more than few weeks.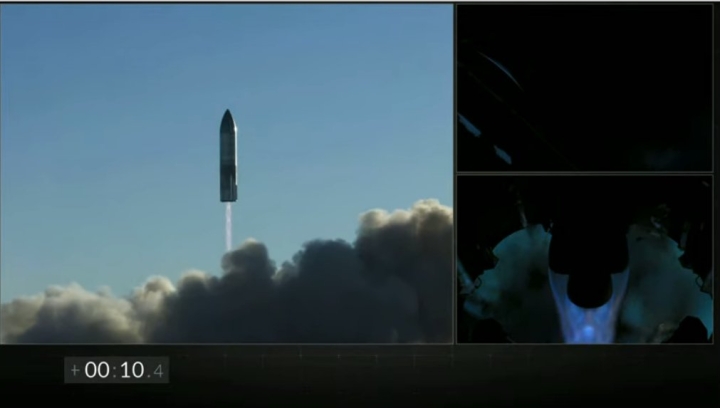 Ten seconds into the flight.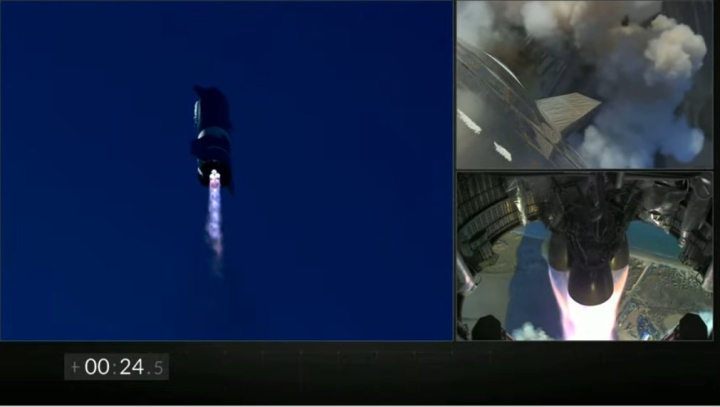 24 seconds into the flight.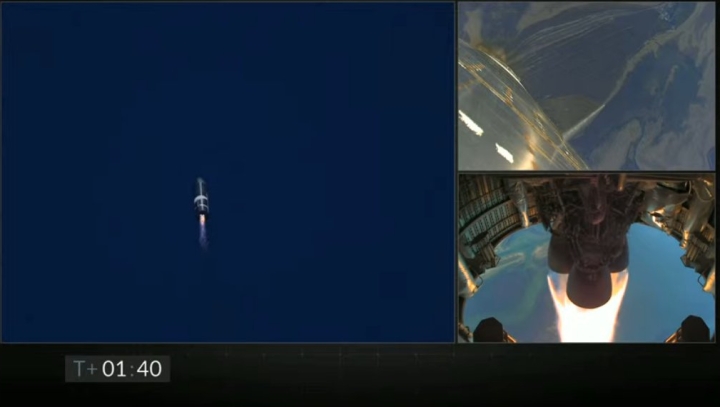 1:40 minutes into the flight. Note how all three Raptor engines are firing smoothly.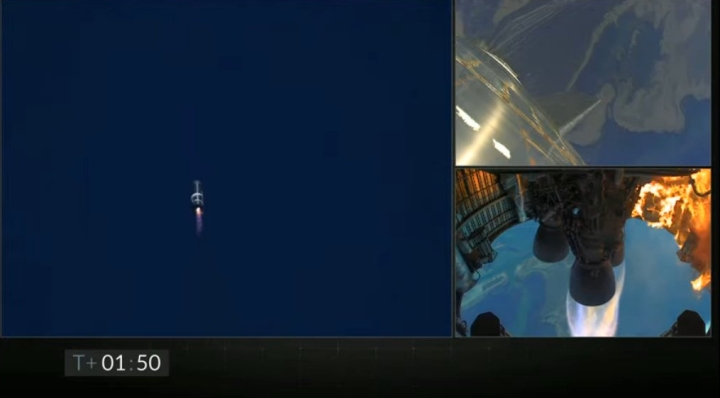 Ten seconds later one engine shuts down.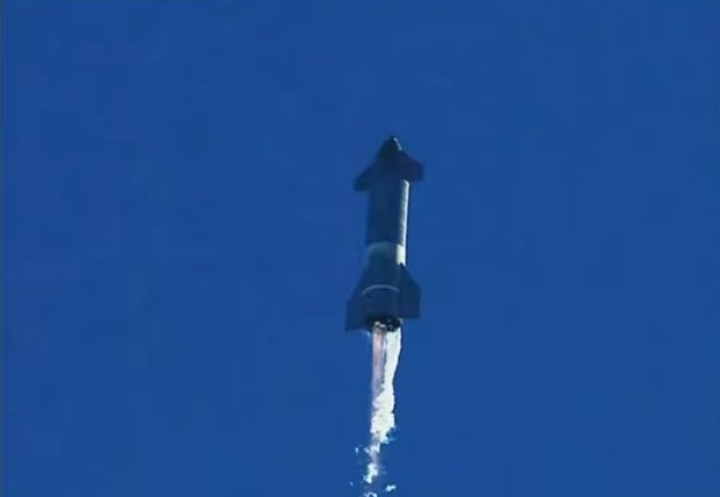 Two minutes into the flight. The ship begins now to roll over.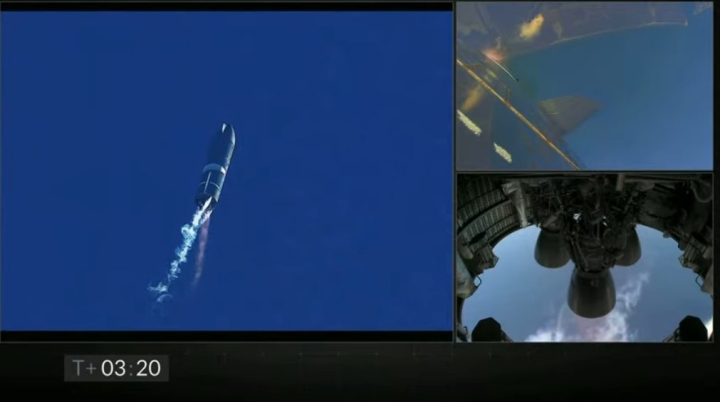 3:20 minutes: A second engine, on the right, cuts off.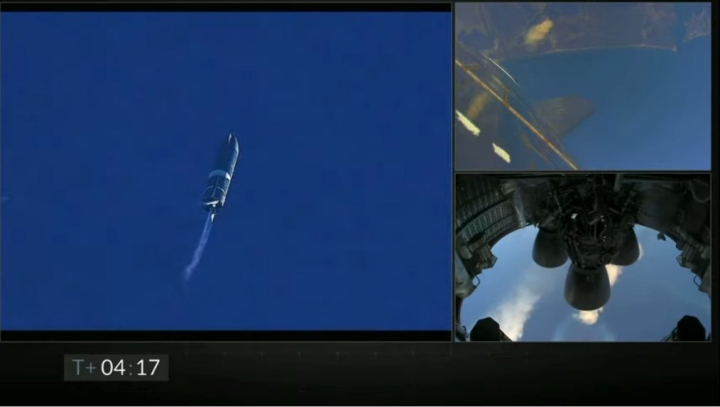 4:17: The middle engine seemed to cut off and the left engine took over. The ship then began to reorient itself, rolling to the left.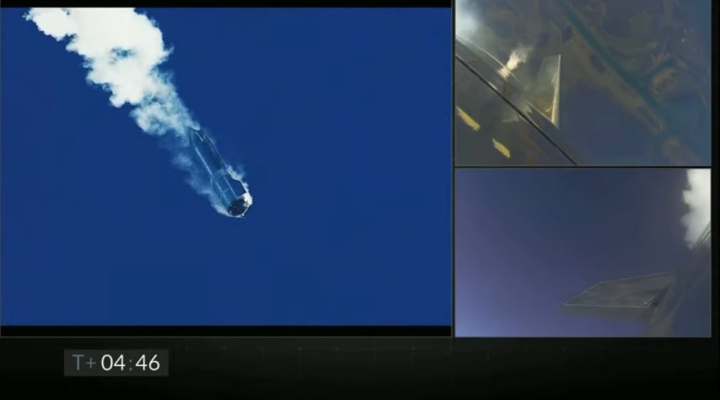 The roll to the right continues.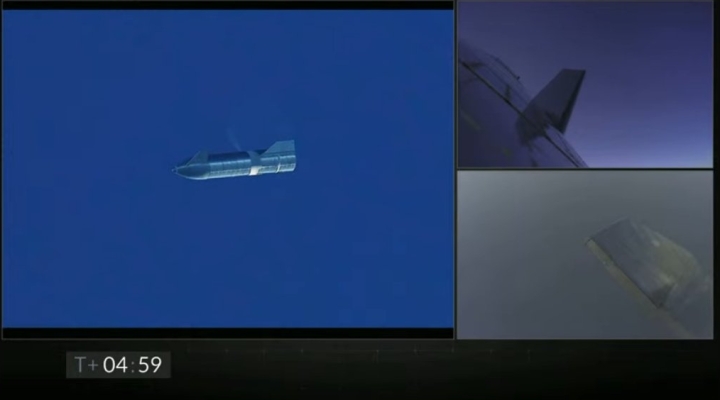 Five minutes: The ship is now in glide mode, which it holds for about a minute and a half.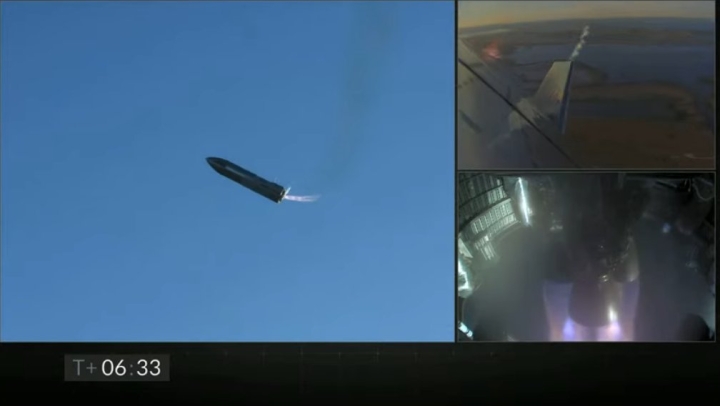 Starship begins landing burn as it begins to upright itself for landing.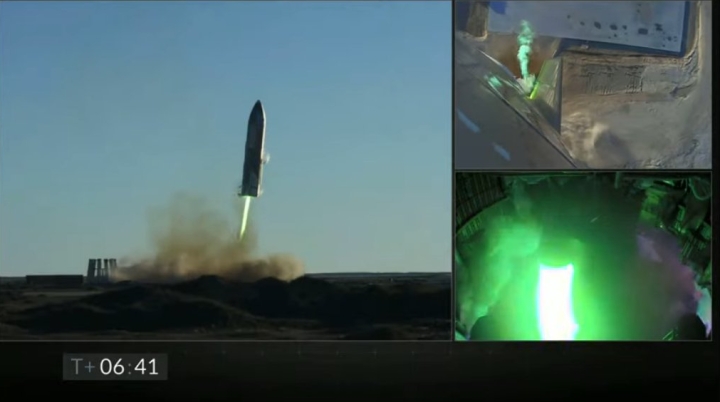 Just before touchdown.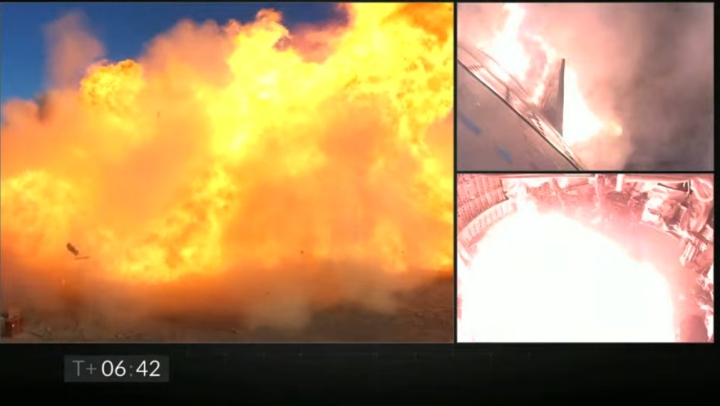 The explosion at impact to the landing pad.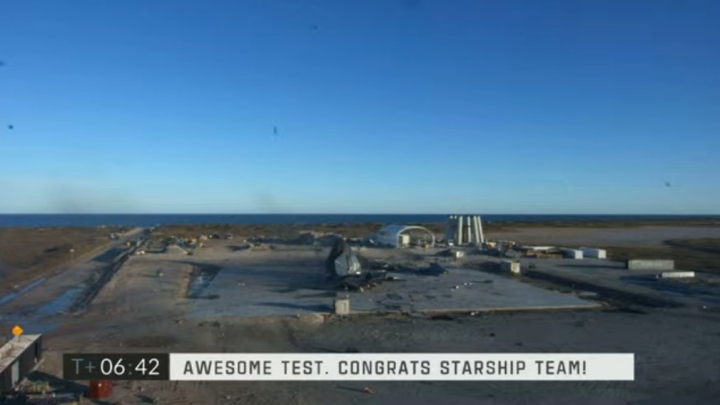 The landing pad after the smoke cleared.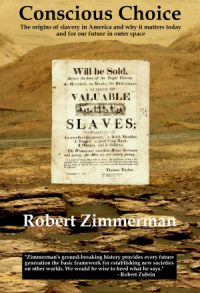 Now available in hardback and paperback as well as ebook!
From the press release: In this ground-breaking new history of early America, historian Robert Zimmerman not only exposes the lie behind The New York Times 1619 Project that falsely claims slavery is central to the history of the United States, he also provides profound lessons about the nature of human societies, lessons important for Americans today as well as for all future settlers on Mars and elsewhere in space.
Conscious Choice: The origins of slavery in America and why it matters today and for our future in outer space
, is a riveting page-turning story that documents how slavery slowly became pervasive in the southern British colonies of North America, colonies founded by a people and culture that not only did not allow slavery but in every way were hostile to the practice.
Conscious Choice
does more however. In telling the tragic history of the Virginia colony and the rise of slavery there, Zimmerman lays out the proper path for creating healthy societies in places like the Moon and Mars.
"Zimmerman's ground-breaking history provides every future generation the basic framework for establishing new societies on other worlds. We would be wise to heed what he says." —Robert Zubrin, founder of founder of the Mars Society.
All editions are available at Amazon, Barnes & Noble, and all book vendors, with the ebook priced at $5.99 before discount. The ebook can also be purchased direct from my ebook publisher, ebookit, in which case you don't support the big tech companies and I get a bigger cut much sooner.
Autographed printed copies are also available at discount directly from me (hardback $24.95; paperback $14.95; Shipping cost for either: $5.00). Just email me at zimmerman @ nasw dot org.