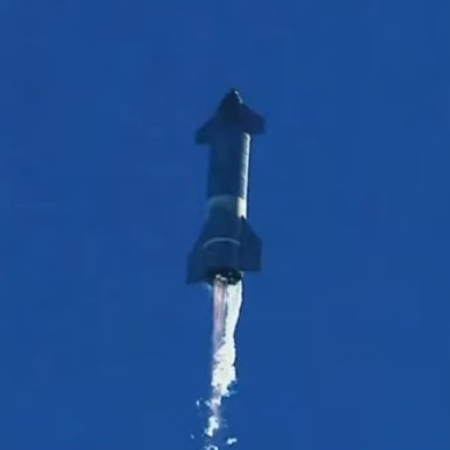 Capitalism in space: In a spectacular achievement, SpaceX's eighth Starship prototype today completed 6:42 minute flight that appeared to go practically perfectly, until landing.
At that point it appeared the spacecraft's last landing burn was insufficient to slow it down enough for landing, and it crashed. However, it crashed on its landing pad, meaning it had maneuvered its way back through the atmosphere exactly as planned.
Below the fold are screen captures from the flight, in sequence.
The flight left several impressions. First, this design is viable. Though we are still looking at a prototype, it is one that works.
Second, the ship appeared to lumber into space, almost slowly. This was partly an illusion because of its size. Nonetheless, it reminded me of the 747, which always flew magnificently but with what seemed like a measured attitude. Starship appeared similar.
Third, the systems for controlling the ship on its return through the atmosphere appeared to work as intended. Though SpaceX obviously has a lot more work to do to achieve an orbital return, they have made a magnificent start.
And they have gotten this far in only two years, for less than $2 billion. Compare that to NASA and Boeing and their SLS, which is half a decade behind schedule and will likely cost $30 billion once launched.
We should expect the ninth prototype to be on the launchpad within days, and the next test flight in no more than few weeks.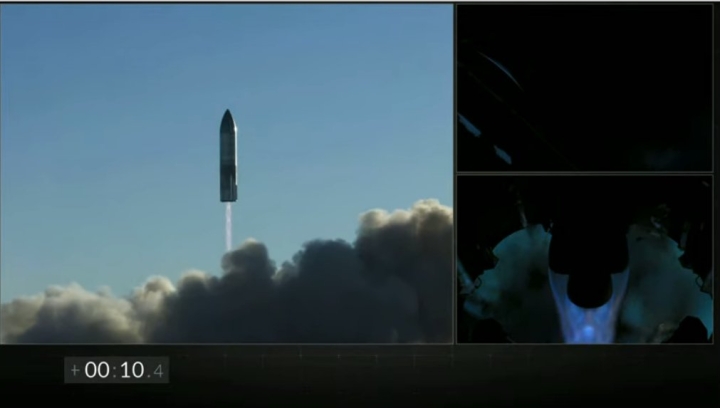 Ten seconds into the flight.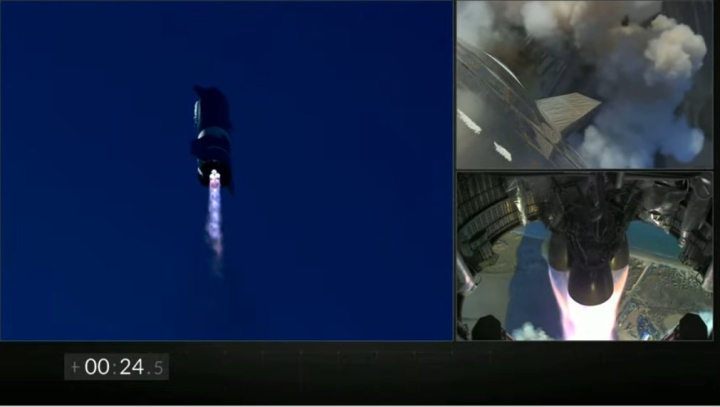 24 seconds into the flight.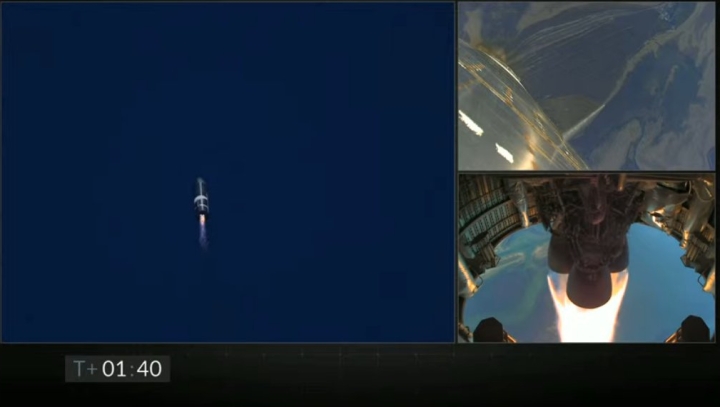 1:40 minutes into the flight. Note how all three Raptor engines are firing smoothly.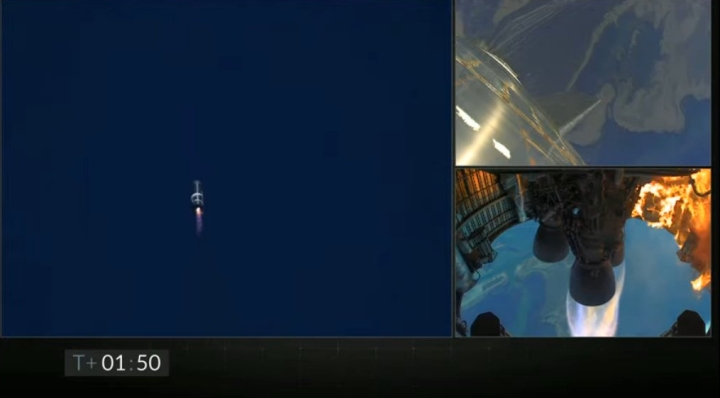 Ten seconds later one engine shuts down.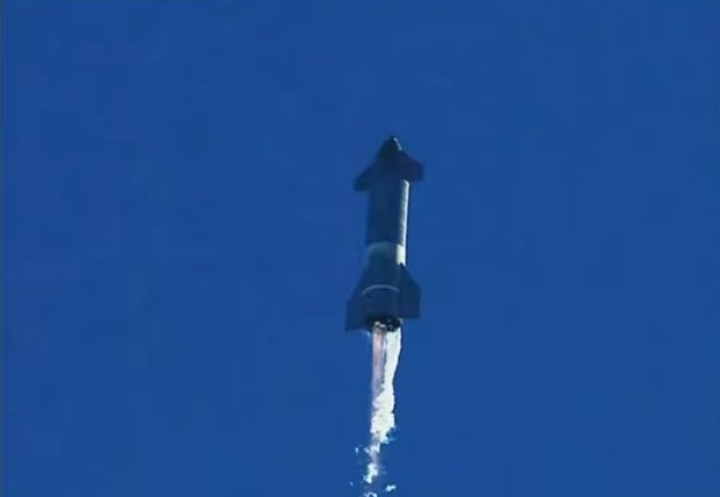 Two minutes into the flight. The ship begins now to roll over.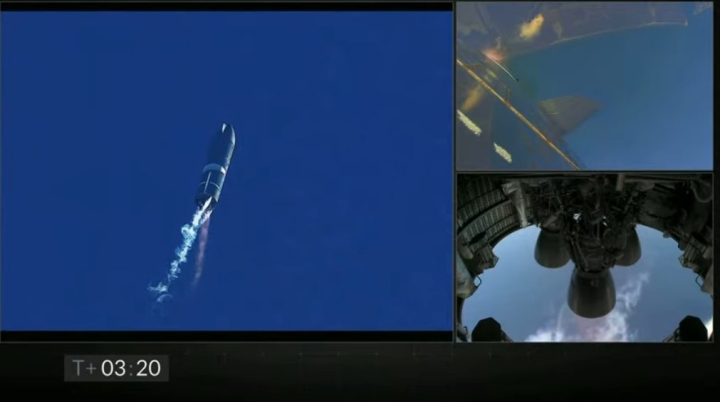 3:20 minutes: A second engine, on the right, cuts off.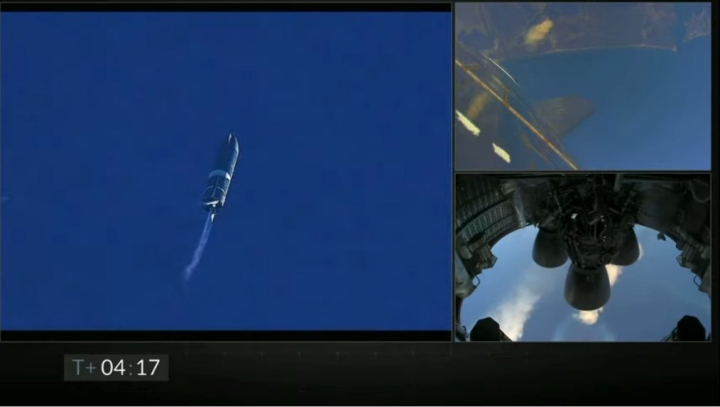 4:17: The middle engine seemed to cut off and the left engine took over. The ship then began to reorient itself, rolling to the left.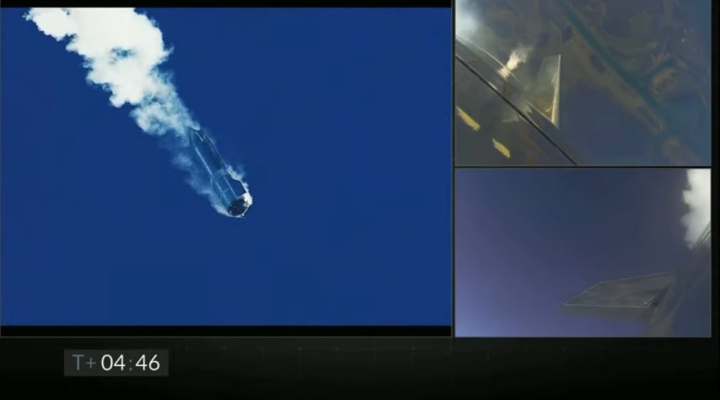 The roll to the right continues.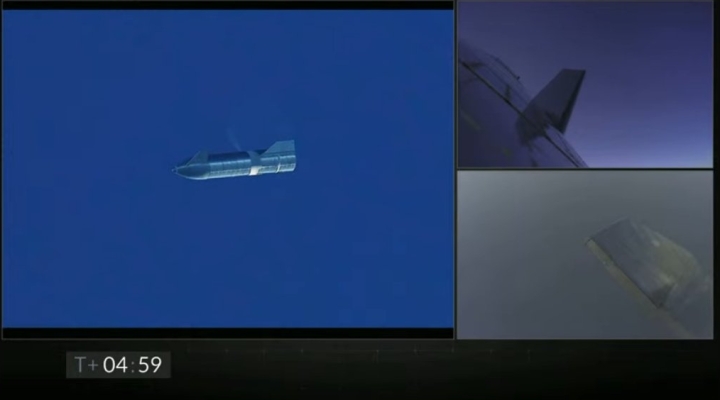 Five minutes: The ship is now in glide mode, which it holds for about a minute and a half.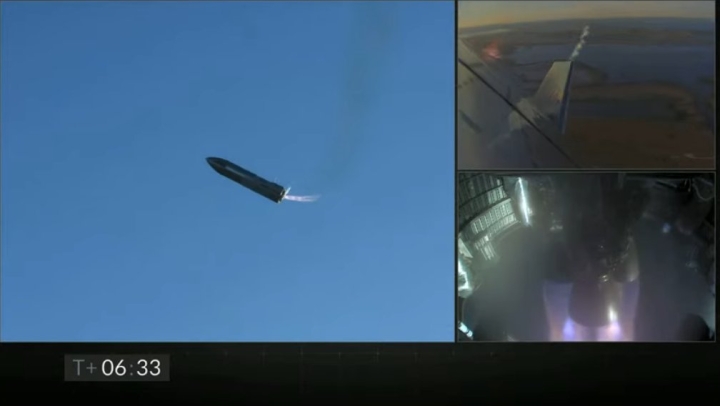 Starship begins landing burn as it begins to upright itself for landing.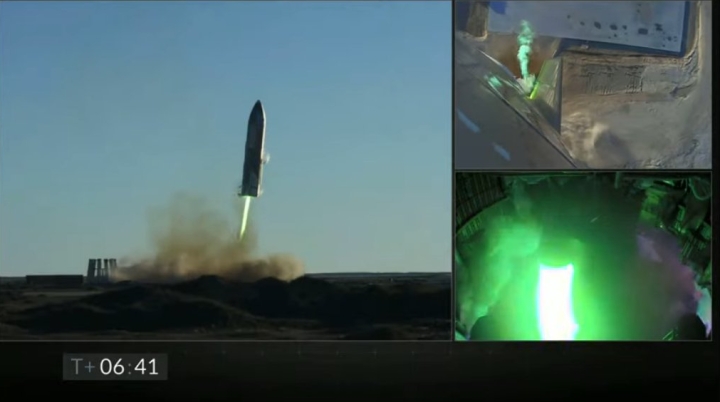 Just before touchdown.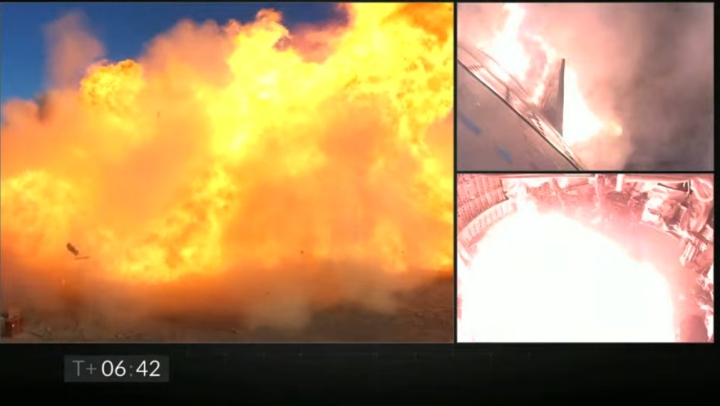 The explosion at impact to the landing pad.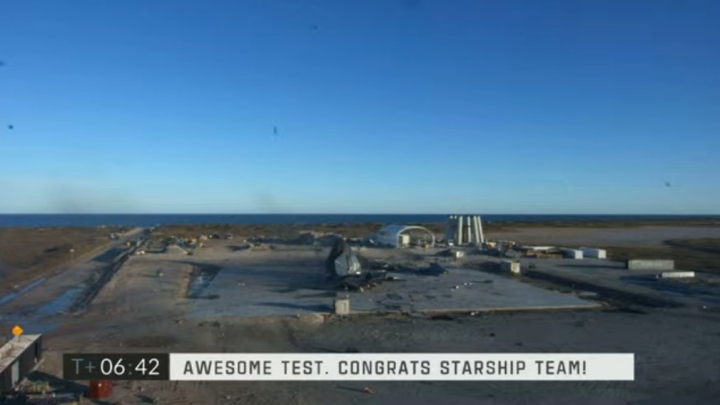 The landing pad after the smoke cleared.
Readers!
Please consider donating to Behind the Black, by giving either a one-time contribution or a regular subscription, as outlined in the tip jar below. Your support will allow me to continue covering science and culture as I have for the past twenty years, independent and free from any outside influence.
Your support is even more essential to me because I keep this site free from advertisements and do not participate in corrupt social media companies like Google, Twitter, and Facebook. I depend wholly on the direct support of my readers.
You can provide that support to Behind The Black with a contribution via Patreon or PayPal. To use Patreon, go to my website there and pick one of five monthly subscription amounts, or by making a one-time donation. For PayPal click one of the following buttons:

If Patreon or Paypal don't work for you, you can support Behind The Black directly by sending your donation by check, payable to Robert Zimmerman, to


Behind The Black
c/o Robert Zimmerman
P.O.Box 1262
Cortaro, AZ 85652