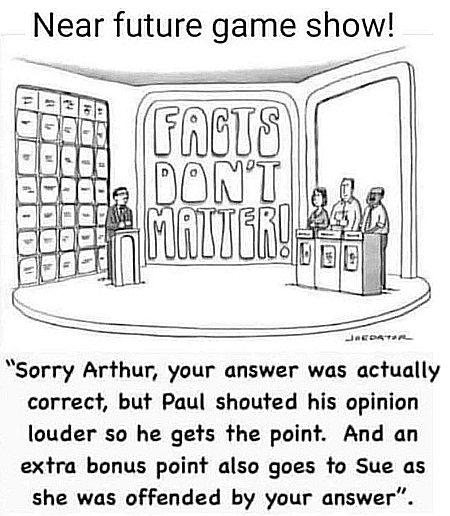 The modern basis of medical research in the dark age
Three stories this past week clearly illustrate that the field of medical science — based on the philosophy to always seek the truth no matter where it leads — is now teetering on the edge of death, and might already have died.
First we have the revelation that a major 2006 paper on the roots of Alzheimer's disease is likely fraudulent, its results fabricated.
The investigation uncovered evidence suggesting several instances of image manipulation in the work of Sylvain Lesné, a researcher working at the University of Minnesota and an author of the 2006 study. The paper, which is cited by more than 2,200 academic papers as a reference, launched interest in a specific protein called Aβ*56 [a beta-amyloid] as a promising target for early intervention in Alzheimer's disease.

…Whistleblower Matthew Schrag, a neuroscientist at Vanderbilt University, first flagged his concerns about the images to the NIH on January 2022. Science asked two image analysis experts to review Lesné's published work. They echoed Shrag's concerns. They identified a total of 20 "suspect papers" authored by Lesné, 10 of which had to do with Aβ*56, per Science.
This discovery might also explain why there has been a 99% failure rate for all Alzheimer drug trials. Most of that work was based on Lesné's work, specifically on his paper that pointed to amyloids.

One wonders how Lesné's image fabrication was not noticed during peer review. One also wonders why no one ever tried to independently confirm his results, something that used to be a requirement before any new discovery was considered firm. Instead, his paper was accepted, and the medical field immediately dedicated two decades and hundreds of millions of dollars of research, based on his paper and all worthless.
This lack of scientific rigor smacks strongly of the lust for money, rather the seeking of truth, as the fuel for all this Alzheimers research. The paper gave scientists a result they could use to generate research grants. Who cares that the paper wasn't confirmed and could be wrong.
Next we have the unilateral decision by Tedros Adhanom Ghebreyesus, the director of WHO, to declare the recent and relatively insignificant outbreak of monkeypox a "global emergency," over-ruling the WHO committee of scientists who voted 9 to 6 against such a declaration.
"We have an outbreak that has spread around the world rapidly, through new modes of transmission, about which we understand too little," pointing out that cases are increasingly occurring countries where it is traditionally not found, as well as the growing risk to human health, Tedros added that "for all of these reasons, I have decided that the global monkeypox outbreak represents a public health emergency of international concern." [emphasis mine]
This declaration was made even though the very health officials with whom WHO is supposed to rely said it was a bad idea. Moreover, the highlighted language above is fundamentally wrong. Monkeypox is not spreading through "new modes of transmission." New peer-review research unequivocally confirms it remains a sexually transmitted disease almost exclusively limited to the homosexual community, a fact that has been known for years.
Finally, monkeypox has been and continues to be is almost never lethal and is very treatable. There is no reason to declare any emergency at all.
Though this declaration has little legal enforcement power, it is without doubt aimed at conjuring up another panic that health officials and politicians worldwide can then use for their own gain. In reporting this story the Medical Press let the cat out of the bag:
This declaration of a global health emergency will probably not lead to much change in control activities in the most affected counties outside of Africa. However, it may stimulate those countries that have seen few cases so far to ensure their health systems are better able to manage if the infection does spread within their countries. Hopefully, it may also stimulate funding for research and improvements in the capacity in endemic countries to manage the disease. [emphasis mine]
Like the misguided and disastrous response to the Wuhan flu, this monkeypox declaration is not intended to encourage a proper response to the disease, but to instill a panic that might generate more funds and power to the medical community.
Once again, the lust for money rather the seeking of truth is fueling the policies of the scientific community.
Finally, we had this ridiculous story in of all places the journal Science: "As Omicron rages on, scientists have no idea what comes next".
The emphasis on the word "rages" is mine. It illustrates in one word the article's mindless devotion to panic, emotion, and anxiety about the numerous new strains of COVID, as well as the dominance of Omicron since 2021. This quote is typical:
Even if Omicron is not replaced, its dominance is no cause for complacency, says Maria Van Kerkhove, technical lead for COVID-19 at the World Health Organization. "It's bad enough as it is," she says. "If we can't get people to act [without] a new Greek name, that's a problem."

Even with Omicron, Van Kerkhove emphasizes, the world may face continuing waves of disease as immunity wanes and fresh subvariants arise. She is also alarmed that the surveillance efforts that allowed researchers to spot Omicron and other new variants early on are scaling back or winding down. "Those systems are being dismantled, they are being defunded, people are being fired," she says.
Nowhere in the article is it mentioned why the surveillance efforts are being dismantled and are winding down. The new strains of COVID are all almost completely harmless, the equivalent of a cold for almost everyone. It can't even do any serious harm to Joe Biden, a 79-year-old whose health is hardly robust.
Thus, there is no reason to panic, no reason to impose heavy surveillance of the infected population, no reason to spend gobs of money aggressively researching these strains. COVID has evolved like all previous new flu strains, becoming nothing more than a cold. Right now, the general response from doctors should be, "Take two aspirins and drink a lot of water."
And yet, the journal Science sees no reason to mention this fundamental fact, that Omicron and the new strains are harmless. Instead, it publishes a screed designed to instill fear ("As Omicron rages!") in order to lobby for more funding.
Once again, the lust for money rules, rather than the search of truth.
This pattern first began to appear in the climate field in the 1990s, when pursuing reliable data became less important than proclaiming disaster through unproven models. Such proclamations served the needs of both politicians and government scientists, who used the manufactured crisis to garner power and funding, even though the science itself remained (and still remains) incredibly uncertain.
This pattern has now spread through many fields of science. The three stories above illustrate starkly how it now controls the medical field.

Boris Badenov: Emblematic of today's medical community.
The seeking of truth was the foundation of western civilization since the Enlightenment. It was what made the word of scientists so deeply trusted. You knew they were trying to tell you the truth.
No more. That trust is gone. Scientists today too often lie, as illustrated by the stories above.
For ordinary citizens desiring of honest, objective medical treatment, this corruption bodes very badly for the future. How can you trust your doctor if you know that his entire field now puts fund-raising and the wielding of power above obtaining honest and trustworthy results?
You can't. And until the medical community itself takes action to clean up its act, things will only get worse.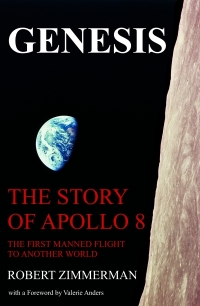 On Christmas Eve 1968 three Americans became the first humans to visit another world. What they did to celebrate was unexpected and profound, and will be remembered throughout all human history. Genesis: the Story of Apollo 8, Robert Zimmerman's classic history of humanity's first journey to another world, tells that story, and it is now available as both an ebook and an audiobook, both with a foreword by Valerie Anders and a new introduction by Robert Zimmerman.
The ebook is available everywhere for $5.99 (before discount) at
amazon
, or direct from my ebook publisher,
ebookit
. If you buy it from
ebookit
you don't support the big tech companies and the author gets a bigger cut much sooner.
The audiobook is also available at all these vendors, and is also
free with a 30-day trial membership to Audible.
"Not simply about one mission, [Genesis] is also the history of America's quest for the moon... Zimmerman has done a masterful job of tying disparate events together into a solid account of one of America's greatest human triumphs."--San Antonio Express-News