The quote in my headline today comes not from some wild-eyed partisan quack who wears a tin-foiled hat and sees comspiraces behind every corner. Instead, it is the considered and educated conclusion of Mike Yeadon, former Pfizer chief scientific officer of allergy and respiratory. His comments sum up the entire Wuhan panic quite concisely, and provide an excellent foundation to today's essay listing the recent research into that panic and the disaster it caused worldwide. As Yeadon added,
"They lied to us about absolutely everything," he said. "They lied to us about the magnitude of the public health emergency which never existed. They lied to us about the necessity of having measures like lockdowns, mass testing, social distancing, masks and it goes on and on."
Nothing Yeadon says contradicts anything that any reasonable and cool-headed individual might have concluded, from day one of the panic. However, the advice of reasonable and cool-headed individuals was the last thing wanted from most governments and health officials worldwide. Nor was most of the general public interested either. Instead, fear ruled, and that fear was then used by a lot of corrupt power-hungry officials to garner more power for themselves, all to the detriment of everyone else.
Nor am I speaking out of turn. I have spent the last three years documenting the foolishness, the failure, and the downright ugliness of the COVID response. Today is simply another update covering the last two months. And sadly, the new data simply reinforces again and again what Yeadon says.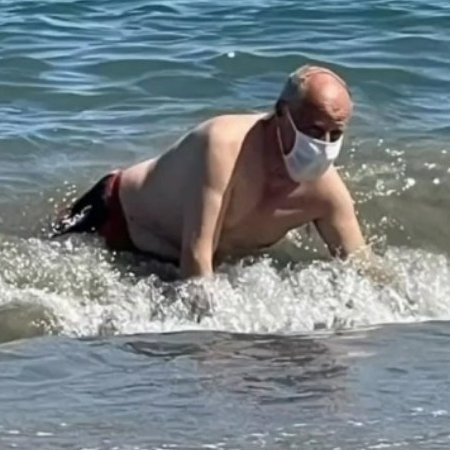 Click for full video of many more examples
of absurd mask-wearing.
Masks
Surprise! They don't work! Of course, this isn't a surprise, as research for the past hundred years has shown repeatedly that masks do nothing to stop the transmission of respiratory illnesses. Moreover, that research had shown for decades that masks were also unhealthy, that even if used with exact correctness (something difficult to do) they restricted breathing and were a bad idea for people with lung or heart issues. And if the masks were used improperly (as shown in the WHO graphic here and which is what everyone did improperly during the panic) they became unsanitary carriers of pathogens in the very place you breathed.
New research — required because so many health officials were ignorant of that past research — has now confirmed that past research. Some examples:
What makes these conclusions even more infuriating is how politics frequently interfered with their distribution. For example, publication of the Cochrane study above was held up for seven months, apparently because the publishers feared the violent reaction of the goons and thugs who now control scientific research. These goons do not like to see results published that they disagree with, and do some ugly things to destroy anyone who dares to do so.
Yet, none of these results are any different than the research from decades earlier, which found that masks don't work, they never worked, and they restrict oxygen supply while increasing the unhealthy exposure to carbon dioxide, even as they expose the wearer to a higher level of pathogens easily captured because of their normal unsanitary use.
Has this new data made a difference? Maybe so. It is unlikely any government will be successful in the future in imposing a mask mandate. I guarantee however that these facts will do nothing to change the irrational and fear-driven actions of the people in this video, captured during the past three years. Maybe the stupidest was the woman rowing by herself in the ocean, wearing a mask.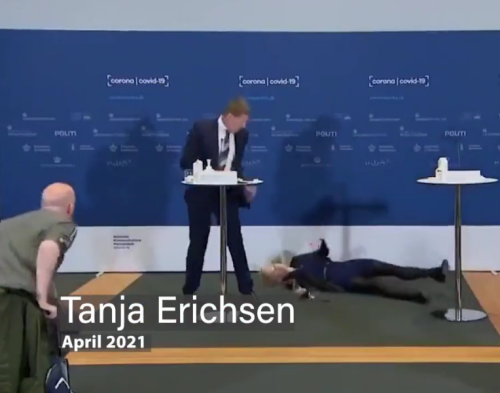 One of many sudden collapses after getting the jab. Click for full video.
The COVID jab
These experimental drugs were forced on millions, when the data beforehand strongly suggested they wouldn't work, and carried health risks. We now know without doubt that they didn't work, and have killed thousands and thousands of young people.
While the Swiss government has reviewed this data and abandoned use of the COVID jab, most other governments have refused to admit error. Thus, it is not surprising that parents in places like New York have become skeptical of all vaccines, even those that work. By advocating the use of bad drugs, governments, health officials, and the mainstream press have discredited the use of good drugs. Congratulations!
The continuing intellectual dishonesty of our so-called "elites"
When China finally ended its zero COVID policy near the end of 2022 — because it wasn't working and was completely irrational — the journal Science immediately pushed a new study from Nature claiming that decision was going to cause "a tsunami of COVID-19 cases" in the next six months, "with 112 million symptomatic cases, 2.7 million intensive care unit (ICU) admissions, and 1.6 million deaths."
It is now six months later, and none of this "tsunami" has happened. Though China clearly acts to repress the publication of bad news, if such horrible numbers had occurred it would have been impossible to hide it.
Like all the discredited models pushed by the major journals Science and Nature in 2020 that predicted millions of COVID deaths in the west if we didn't social distance, lockdown, and wear masks — and were utterly wrong — Science and Nature cried wolf again in 2022, and were wrong again.
As I say, it is no wonder parents in New York are now abandoning all vaccines. They have concluded that these dishonest scientists have cried wolf too often.
This distrust is further fueled by the irrational effort by these authorities to discredit data we have known for decades that does work. For example, why did the authorities discount natural immunity during the panic, when it was always obvious that it worked best in protecting one from further infection or infecting others?
Why did health authorities act to actually discourage regular exercise by closing gyms, playgrounds, parks, skateboard parks, and other avenues of activity, when studies for decades as well as recently show exercise strengthens the immune system, making it easier for the body to fight the disease?
As one medical student, Kevin Bass, recently wrote in Newsweek, "It's time for the scientific community to admit we were wrong about COVID and it cost lives."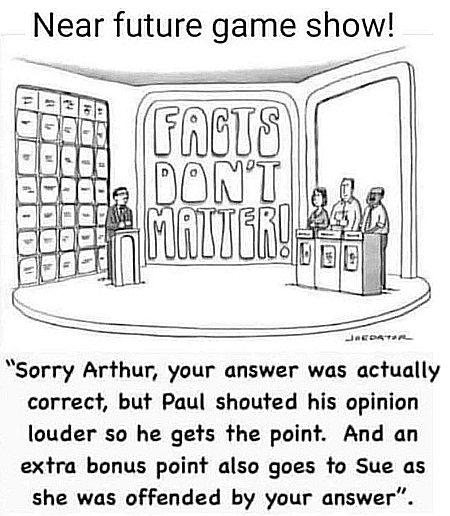 Continuing health policy following the Wuhan panic
Bass is of course right. Unfortunately, he is the exception, not the rule. The entire authoritarian ruling edifice of our society continues to refuse to admit its errors. It still thinks the emperor is wearing clothes, and rather than recognize the truth it has instead often turned on that honest child, attempting to silence him by any means necessary for daring to state the obvious.
Why else is the federal government now attempting to track those who have not gotten the jab? Such people are the equivalent of the little boy who cried "The emperor is wearing no clothes!" They didn't buy into the orders and demands of the authorities. Methods must be found to identify them should it be necessary to silence them, as well.
Until those who panicked over COVID admit that they had panicked and take action to make amends to those they harmed in that panic, things can only get worse. Distrust will grow, and it will be increasingly difficult to publish honest research. Instead, factions will rise up to squelch countering opinions and conclusions. Politics will take over science, and the truth will die.
We are approaching a precipice. We can still step away, but it will taken humility from a lot of people who have shown no willingness to show humility.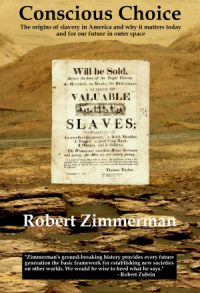 Now available in hardback and paperback as well as ebook!
From the press release: In this ground-breaking new history of early America, historian Robert Zimmerman not only exposes the lie behind The New York Times 1619 Project that falsely claims slavery is central to the history of the United States, he also provides profound lessons about the nature of human societies, lessons important for Americans today as well as for all future settlers on Mars and elsewhere in space.
Conscious Choice: The origins of slavery in America and why it matters today and for our future in outer space
, is a riveting page-turning story that documents how slavery slowly became pervasive in the southern British colonies of North America, colonies founded by a people and culture that not only did not allow slavery but in every way were hostile to the practice.
Conscious Choice
does more however. In telling the tragic history of the Virginia colony and the rise of slavery there, Zimmerman lays out the proper path for creating healthy societies in places like the Moon and Mars.
"Zimmerman's ground-breaking history provides every future generation the basic framework for establishing new societies on other worlds. We would be wise to heed what he says." —Robert Zubrin, founder of founder of the Mars Society.
All editions are available at Amazon, Barnes & Noble, and all book vendors, with the ebook priced at $5.99 before discount. The ebook can also be purchased direct from my ebook publisher, ebookit, in which case you don't support the big tech companies and I get a bigger cut much sooner.
Autographed printed copies are also available at discount directly from me (hardback $24.95; paperback $14.95; Shipping cost for either: $5.00). Just email me at zimmerman @ nasw dot org.