Please consider donating to Behind the Black, by giving either a one-time contribution or a regular subscription, as outlined in the tip jar to the right or below. Your support will allow me to continue covering science and culture as I have for the past twenty years, independent and free from any outside influence.
Here are the first images of Deep Impact's flyby of Comet Hartley 2. The first is a montage, the sequence in time going clockwise. The second is a close-up of the second image.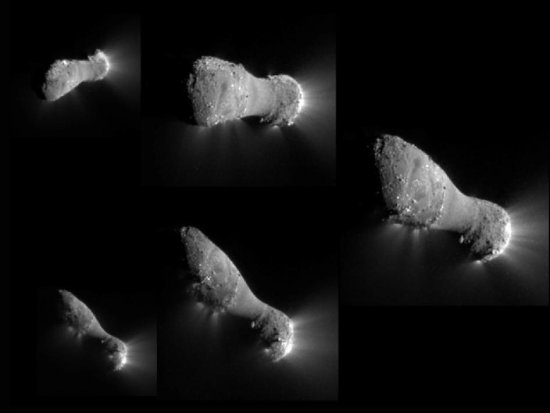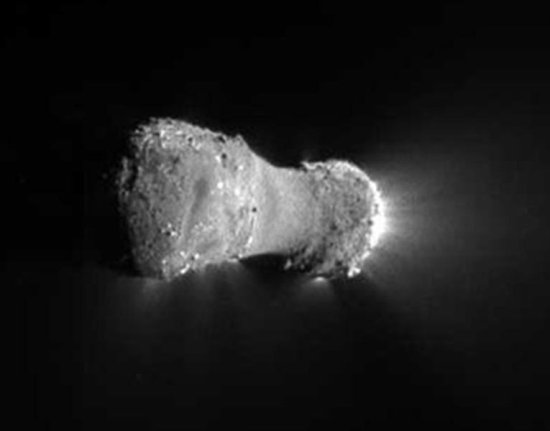 The feature that I find most intriguing is the narrow smooth waist of the comet's dogbone shape. The whole thing looks almost like a piece of taffy that's being pulled apart.