Here are the first images of Deep Impact's flyby of Comet Hartley 2. The first is a montage, the sequence in time going clockwise. The second is a close-up of the second image.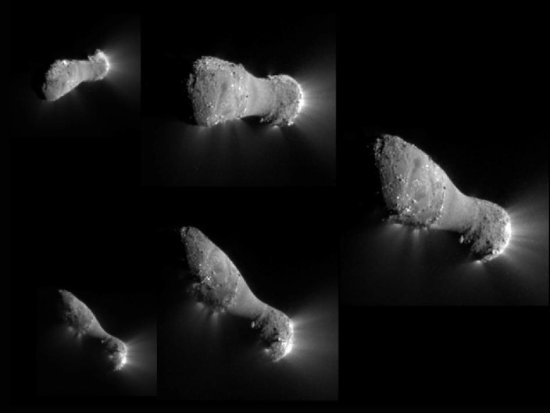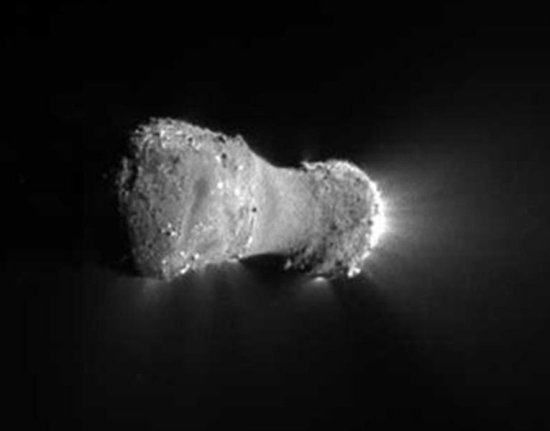 The feature that I find most intriguing is the narrow smooth waist of the comet's dogbone shape. The whole thing looks almost like a piece of taffy that's being pulled apart.
Readers!
My July fund-raising campaign for 2021 has now ended. Thank you all for your donations and subscriptions. While this year's campaign was not as spectacular as last year's, it was the second best July campaign since I began this website.
And if you have not yet donated or subscribed, and you think what I write here is worth your support, you can still do so. I depend on this support to remain independent and free to write what I believe, without any pressure from others. Nor do I accept advertisements, or use oppressive social media companies like Google, Twitter, and Facebook. I depend wholly on the direct support of my readers.
If you choose to help, you can contribute via Patreon or PayPal. To use Patreon, go to my website there and pick one of five monthly subscription amounts, or by making a one-time donation. For PayPal click one of the following buttons:

If Patreon or Paypal don't work for you, you can support Behind The Black directly by sending your donation by check, payable to Robert Zimmerman, to


Behind The Black
c/o Robert Zimmerman
P.O.Box 1262
Cortaro, AZ 85652