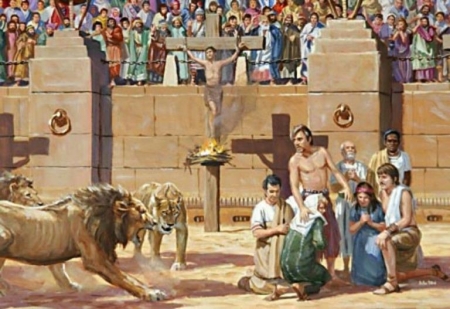 What some conservatives are going to have to face
to bring liberty back to America
A wise man once said that to beat your enemy you need to know him better than he knows himself. It is to this purpose I write this essay.
Even now, with blacklisting, censorship, and intolerance against dissent the normal standard held by our leftist elitist intellectual class, conservatives still assume naturally that anyone they meet anywhere, whether on the street, at their job, or among their family, are old-fashioned freedom-loving Americans who — whether they are Republicans or Democrats — will stand together for liberty wherever tyrants strike.
This assumption is 100% wrong, and it is why conservatives have been so steadily losing ground in the battle for freedom for decades. Blacklisting is now acceptable to a large percentage of Americans on the left. Censorship and violence against their opponents is okay, and is actually considered the right thing to do for many ordinary Democrats.
Just yesterday the Democrats themselves in Congress proved this point. When faced with a bill that simply condemned the more than hundred violent attacks against "pro-life facilities, groups, and churches" since the May 2, 2022 leak of the Supreme Court decision striking down Roe v Wade, 208 out of 211 Democrats voted against it.
The bill did not support the banning of abortion. All it demanded that Congress:

(1) condemns recent attacks of vandalism, violence, and destruction against pro-life facilities, groups, and churches;

(2) recognizes the sanctity of life and the important role pro-life facilities, groups, and churches play in supporting pregnant women, infants, and families; and

(3) calls upon the Biden Administration to use all appropriate law enforcement authorities to uphold public safety and to protect the rights of pro-life facilities, groups, and churches.
There was once a time that Democrats would have had little problem with these words. Once, they wanted women to have the right to have an abortion, but also believed such abortions were the worst option. As Hillary Clinton herself once declared, abortions should be "safe, legal, and rare." Then, Democrats at least publicly supported the "sanctity of life and the importance role pro-life facilities, groups, and churches play in supporting pregnant women, infants, and families."
No more. Democrats now overwhelming excuse violence against their political opponents, and in fact seem almost eager to make it common and frequent. That the Biden Justice Department has so far arrested no one in connection with any of these violent attacks — some of which the attackers boldly claimed credit — only underlines the Democratic Party support for this political violence.
These Democrats in Congress however are merely a reflection of their voters. While it is increasingly clear that Democrats are tampering with election results to increase their victories, they only have to do a little tampering to get over the top. Millions of Americans support the Democratic Party whole-heartedly in this matter, especially in the big urban cities. In these places churches and synagogues are increasingly being treated like Jewish businesses and shuls in Nazi Germany, subject to frequent vandalism and attacks, merely because they are religious with conservative values. In these Democratic Party strongholds Democrats are enthusiastically hostile to conservatives, and generally see nothing wrong with violence against them.
The left however has one Achilles Heel that will defeat it, if conservatives have the sense to recognize it. You see, as eager as the politicians in the Democratic Party are to blacklist, censor, and oppress their political opponents, a very large portion of their voters still support — at least superficially — the ideas of free speech, open debate, and tolerance. The blacklisting these voters support is merely their misguided and thoughtless effort to stop what they perceive as an evil person committing that exact same crime. To them, it really isn't the same as McCarthyism or Soviet-style oppression. They would never do such a thing!
Of course, this conclusion is irrational and makes no sense. Their blacklisting is still blacklisting, and if you make them face the evil they are committing and finally recognize it, their strong front of self-righteous leftist ideology will almost immediately crumble against the ideals of freedom and liberty.
Getting these emotion-driven individuals to face this reality however is not going to be easy. Moreover, they form the biggest cohort in our population, and will quickly circle the wagons to protect their irrational beliefs. Many in this cohort also believe unconsciously that American culture is no longer ruled by the values of liberty and individual freedom, but by the tenet of "Go along to get along." You do not ever publicly challenge the accepted wisdom of Equity, Diversity, and Inclusion, even if those rules require that some people be excluded, banned, or censored. To do so risks getting excluded, banned, and censored yourself, and we don't want that! Better to be safe and silent than outspoken and blackballed.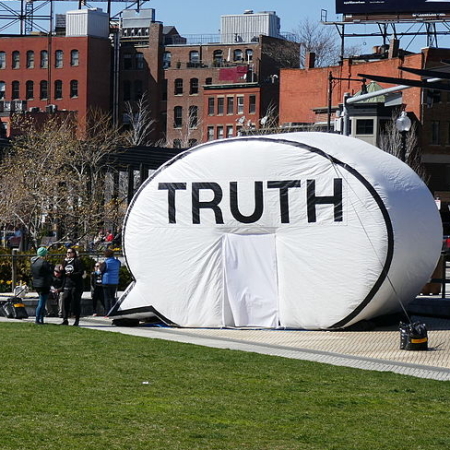 Forcing the thoughtless to enter the truth booth
That is the shape of the battle to come: Get this mindless middle cohort to recognize its intolerance so that it can finally be made to reject it.
It is a winnable battle, but it will not be won without a struggle. That mindless cohort does not wish to change, because to do so requires them to admit they have been wrong. Thus, we must expect many victims along the way, almost all of whom will be on the right. However, the sooner the right engages in that battle, the fewer those sacrifices will be. Wait too long and we will be facing concentration camps and genocide. Act now and the worst conservatives will face is the loss of a job.
If enough conservatives however are willing to lose their jobs by standing for what they believe in, they will quickly force the ship of state to change course away from intolerance and censorship. It just requires courage and a refusal to bow to tyrants.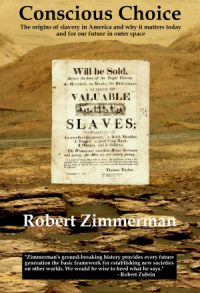 Now available in hardback and paperback as well as ebook!
From the press release: In this ground-breaking new history of early America, historian Robert Zimmerman not only exposes the lie behind The New York Times 1619 Project that falsely claims slavery is central to the history of the United States, he also provides profound lessons about the nature of human societies, lessons important for Americans today as well as for all future settlers on Mars and elsewhere in space.
Conscious Choice: The origins of slavery in America and why it matters today and for our future in outer space
, is a riveting page-turning story that documents how slavery slowly became pervasive in the southern British colonies of North America, colonies founded by a people and culture that not only did not allow slavery but in every way were hostile to the practice.
Conscious Choice
does more however. In telling the tragic history of the Virginia colony and the rise of slavery there, Zimmerman lays out the proper path for creating healthy societies in places like the Moon and Mars.
"Zimmerman's ground-breaking history provides every future generation the basic framework for establishing new societies on other worlds. We would be wise to heed what he says." —Robert Zubrin, founder of founder of the Mars Society.
All editions are available at Amazon, Barnes & Noble, and all book vendors, with the ebook priced at $5.99 before discount. The ebook can also be purchased direct from my ebook publisher, ebookit, in which case you don't support the big tech companies and I get a bigger cut much sooner.
Autographed printed copies are also available at discount directly from me (hardback $24.95; paperback $14.95; Shipping cost for either: $5.00). Just email me at zimmerman @ nasw dot org.