Time to update the state of the Sun, as seen by satellite data (the last update was in July). The graph below, posted today by Physikalisch- Meteorologisches Observatorium Davos (PMOD), shows the variation in the Sun's Total Solar Irradiance since 1978. I have added a blue horizontal line to show that even now, two years after the Sun reached the lowest point in its most recent solar minimum, it has still not brightened enough to equal the lowest point in the two previous minimums. (Note that if we included the minimum from 1976, the Sun would still be below that as well.)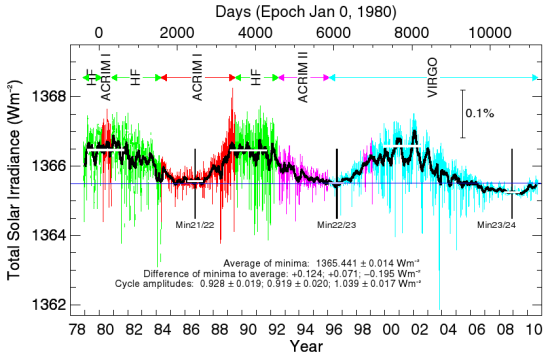 Once again, the evidence is building that the Sun might be heading towards the weakest maximum seen to two centuries. And when that happened, things got very cold on Earth.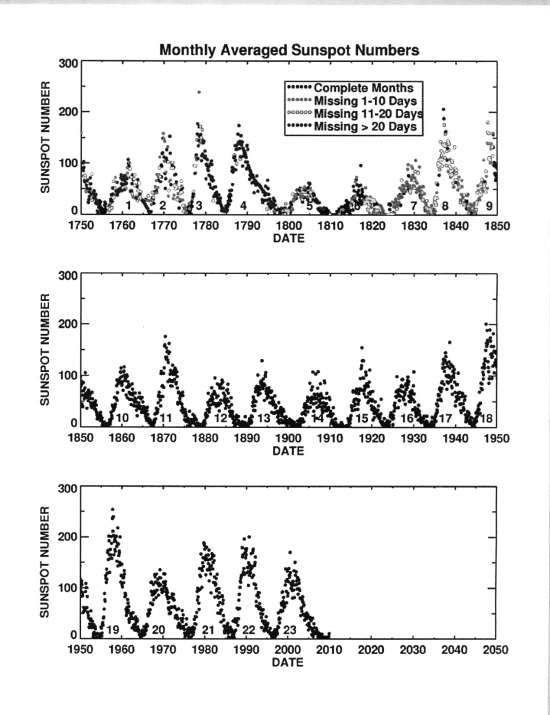 Readers!
I must unfortunately ask you for your financial support because I do not depend on ads and rely entirely on the generosity of readers to keep Behind the Black running. You can either make a one time donation for whatever amount you wish, or you sign up for a monthly subscription ranging from $2 to $15 through Paypal or $3 to $50 through Patreon.
Your support will allow me to continue covering science and culture as I have for the past twenty years, independent and free from any outside influence.
Your support is even more essential to me because I not only keep this site free from advertisements, I do not use the corrupt social media companies like Google, Twitter, and Facebook to promote my work. I depend wholly on the direct support of my readers.
You can provide that support to Behind The Black with a contribution via Patreon or PayPal. To use Patreon, go to my website there and pick one of five monthly subscription amounts, or by making a one-time donation. For PayPal click one of the following buttons:

If Patreon or Paypal don't work for you, you can support Behind The Black directly by sending your donation by check, payable to Robert Zimmerman, to


Behind The Black
c/o Robert Zimmerman
P.O.Box 1262
Cortaro, AZ 85652


Or you can donate by using Zelle through your bank. You will need to give my name and email address (found at the bottom of the "About" page). The best part of this electronic option is that no fees will be deducted! What you donate will be what I receive.