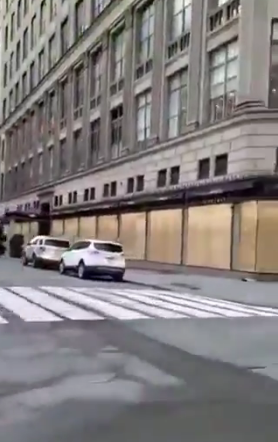 Saks Fifth Avenue in 2020 NYC.
Want to move to one of America's big urban cities? Ever imagine having a penthouse apartment close to or even in downtown so that you could walk to the theater? Well, the options are endless, and the cost is plummeting. It's a buyer's market! Just take a look:
None of these trends are new. American cities have been generally suffering since the end of World War II, though for the past few decades they have seen a partial renewal that did not bring them back to the halcyon days of the past but at least made them look vibrant and alive.
The last few months however have seen a perfect storm of circumstances that have led to a major crash, destroying all the gains made in the recent past.
» Read more