Last night I attended the most recent meeting of the Maryland Society of Patriots, a tea party group that was founded back in 2009. Attendance was pretty typical, with about fifty people filling the meeting room of the local library in Burtonsville, Maryland. As usual, Sam Hale, the founder of the group, had garnered a range of candidates to speak to us, including Eric Wargotz, the Republican candidate for the Senator, running against Barbara Mikulski (D-Maryland).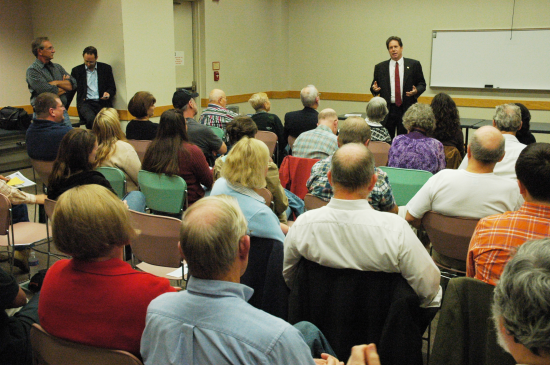 For Wargotz, the questions got a bit heated at one point, as one member of the audience wanted to know his commitment to defending the Constitution.
What makes this group significant is that the majority of its members come from very Democratic districts. Yet, not only has attendance been high at almost every meeting, the membership has including a wide range of ordinary people, most of whom have never done politicial activitism in their lives.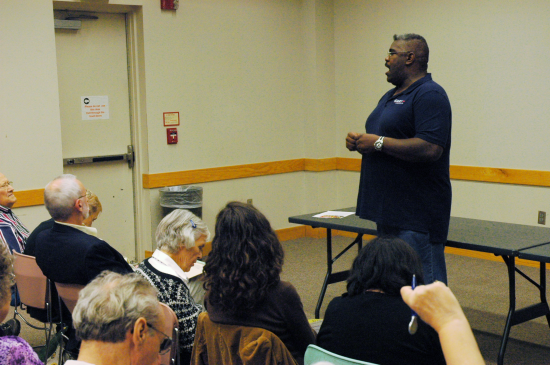 This is Eric Cary, who is running for the Maryland State Senate. I've included more pictures below the fold. » Read more