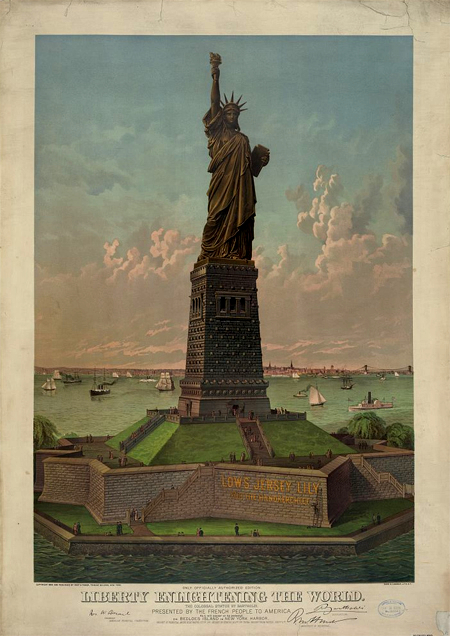 Liberty has now also enlightened the exploration of space
Capitalism in space: In 1966, more than a half century ago, the United States government was in a desperate space race to catch up with the communist Soviet Union, which for the previous decade had been first in almost every major achievement in space, from launching the first orbital satellite, the first manned mission, the first two- and three- manned missions, and the first spacewalk.
In 1966, the NASA and the U.S. military successfully launched 70 times in their effort to catch up, a number that has remained the record for more that five decades as the most American launches in a single year.
All but one of those seventy launches were either for NASA or the military, paid for and built not for profit but for achieving the political ends of the federal government. Many of those seventy launches were also short duration technology test satellites, whose purpose once achieved ended those programs.
By the end of the 1960s, this aggressive effort had paid off, with the U.S. being the first to land humans on the Moon while matching or exceeding the Soviets in almost every major technical space challenge. The need for such an aggressive government launch program vanished.
Thus, for the next half century, the United States rarely exceeded thirty launches in a single year. This low number was further reduced by the decision in the 1970s by the federal government to shut down the entire private launch industry and require all American manned and satellite payloads to be launched on NASA's space shuttle.
Come 2011 and the retirement of the space shuttle, all this finally changed. The federal government began a slow and painful transition in the next decade from building and launching its own rockets to buying that service from the private sector. It took awhile, but that transition finally allowed the rebirth of a new American private launch industry, led by SpaceX and its Falcon 9 rocket.
Tonight, that SpaceX Falcon 9 rocket completed the 71st launch in 2022, breaking that 1966 record by placing in orbit a commercial communications satellite. And it did it with almost two months left in the year, guaranteeing that the record has not only be broken, it will be shattered.

This achievement, while led by SpaceX, was not done by SpaceX alone. Nor was it done by the government. Six other private American companies have also completed launches this year. And another three hope to complete their first orbital launch before the end of the year. By next year the U.S. should have about ten competing rocket companies, all with a wide range of capabilities and designs that will make it possible for Americans, the American government, and many others to fulfill almost any space project they can conceive and finance.
Nor is this American resurgence in space limited to private rocket companies. At the moment at least five different companies are building private space stations, all of which hope to be operating and making money by the end of the decade. In addition, a slew of other private companies are designing planetary landers and orbiters to provide this service at lower cost to scientists.
This renaissance occurred because Americans stopped asking the federal government to run a space "program" that controlled everything, but to break those shackles and allow the free competition of private companies to create a chaotic and competitive industry. The result was totally American in nature, and it has worked marvelously.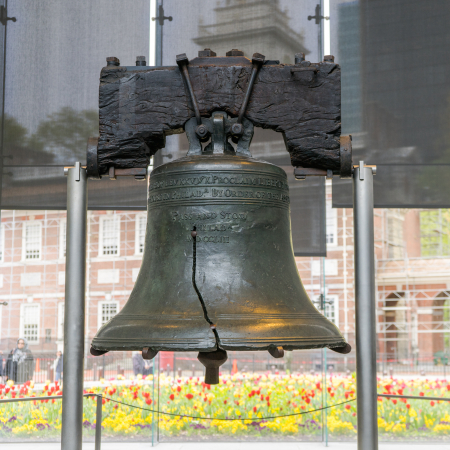 Let liberty ring forever!
Freedom once again has made great things happen. And we only need to let it sing for those great things to be quickly surpassed, in ways we right now cannot even possibly imagine.
Meanwhile, tonight's launch was the seventh flight for the first stage of the Falcon 9 rocket, landing successfully on a drone ship in the Atlantic. Moreover, the rocket's two fairing halves flew their fourth and sixth flights, respectively.
The leaders in the 2022 launch race:
51 SpaceX
47 China
19 Russia
8 Rocket Lab
7 ULA
American private enterprise now leads China 71 to 47, though it trails the rest of the world combined 75 to 71.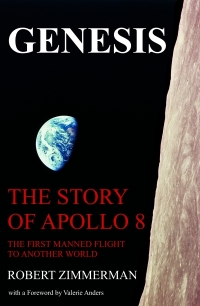 On Christmas Eve 1968 three Americans became the first humans to visit another world. What they did to celebrate was unexpected and profound, and will be remembered throughout all human history. Genesis: the Story of Apollo 8, Robert Zimmerman's classic history of humanity's first journey to another world, tells that story, and it is now available as both an ebook and an audiobook, both with a foreword by Valerie Anders and a new introduction by Robert Zimmerman.
The ebook is available everywhere for $5.99 (before discount) at
amazon
, or direct from my ebook publisher,
ebookit
. If you buy it from
ebookit
you don't support the big tech companies and the author gets a bigger cut much sooner.
The audiobook is also available at all these vendors, and is also
free with a 30-day trial membership to Audible.
"Not simply about one mission, [Genesis] is also the history of America's quest for the moon... Zimmerman has done a masterful job of tying disparate events together into a solid account of one of America's greatest human triumphs."--San Antonio Express-News