The image below was produced by Lunar Reconnaissance Orbiter by assembling data from numerous images over six months. The levels of brightness and darkness indicate the percentage of time in which an area is sunlight. The red dot just below the rim of Shackleton shows the approximate location of the south pole.
As you can see, the rim of Shackleton Crater nearest the south pole is illuminated by the sun most of the time, while the nearby crater floor never gets sunlight. This data confirms what Japanese scientists found using their lunar probe, Kaguya. The south pole has the ideal combination of locations with nearly continuous bright sunlight (to provide power) and nearly continuous darkness (where explorers will likely find significant amounts of frozen water), making this is an excellent location to build that first lunar base. And from the image you can see that the Shackleton Crater rim is not the only spot near the south pole with these conditions.
Also, if you look at the close-up image of Shackleton's rim that I posted here, you will see that there is plenty of room to land and set up residence.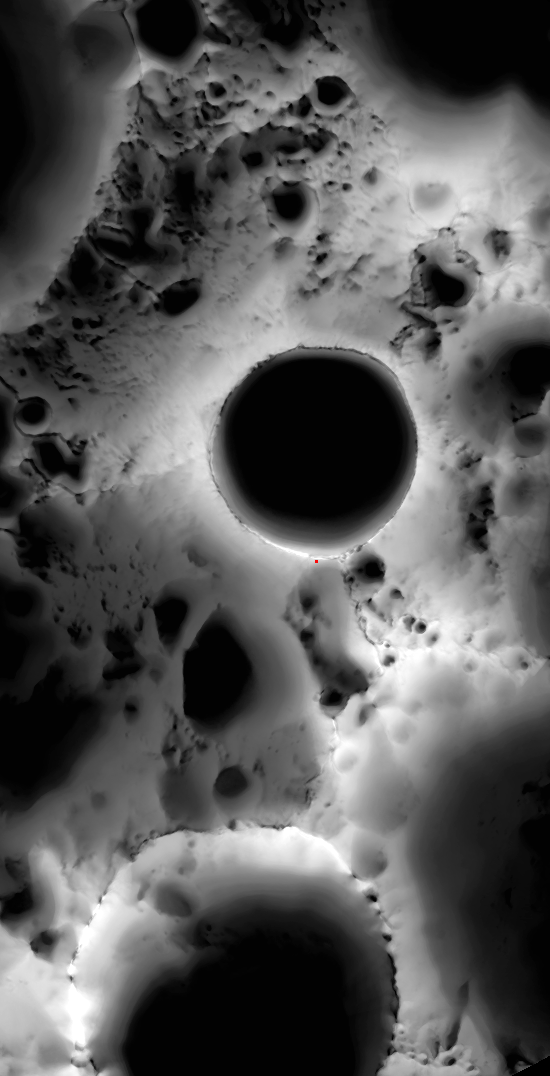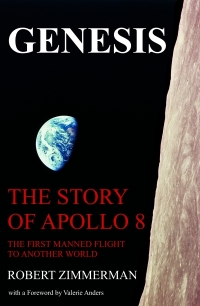 On Christmas Eve 1968 three Americans became the first humans to visit another world. What they did to celebrate was unexpected and profound, and will be remembered throughout all human history. Genesis: the Story of Apollo 8, Robert Zimmerman's classic history of humanity's first journey to another world, tells that story, and it is now available as both an ebook and an audiobook, both with a foreword by Valerie Anders and a new introduction by Robert Zimmerman.
The ebook is available everywhere for $5.99 (before discount) at
amazon
, or direct from my ebook publisher,
ebookit
. If you buy it from
ebookit
you don't support the big tech companies and the author gets a bigger cut much sooner.
The audiobook is also available at all these vendors, and is also
free with a 30-day trial membership to Audible.
"Not simply about one mission, [Genesis] is also the history of America's quest for the moon... Zimmerman has done a masterful job of tying disparate events together into a solid account of one of America's greatest human triumphs."--San Antonio Express-News