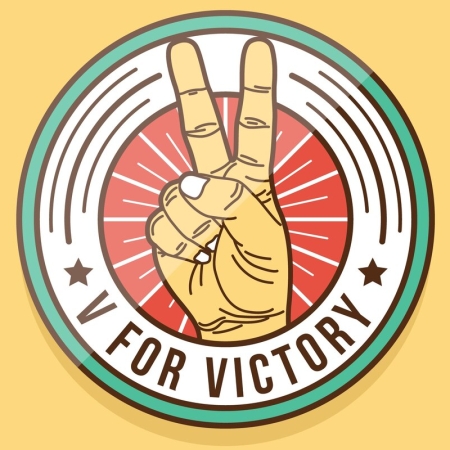 Image by freepik
Last night I discovered personally that every blacklisted person in America has a great deal of power. You need only exert that power to make the bullies who are trying to destroy you helpless and confounded.
First some background. In December 2021 I was blackballed by most of the Arizona caving community because I had disagreed with their decisions to discriminate against anyone who had not gotten a COVID shot. I and a number of other people had objected to the demands of these clubs that we be jabbed in order to come to a caving event. We considered such a rule discriminatory, even as it illegally demanded private medical information. We also tried to explain to the organizers that this policy made no sense because the evidence last year had already showed that the shots provided no protection against the virus.
Their answer: I along with two others were blacklisted from all further organized caving activities for the next two years.
Since then I have been mulling how I should react. I never accepted this vindictive action. Not only had it been done in violation of the actual bylaws of these organizations, it was especially vicious because it was done by people whom I had thought were close friends. I had now discovered they were not my friends, but responding in hate goes against my nature. The true oppose of hate is utter disinterest, and it has my goal over the last ten months to put aside my baser emotions and reach this more civilized state of mind.
Anyway, last night one of the Tucson cave clubs that had blacklisted us was having its monthly public meeting, in a pizza place. Since the president of that club had sent out a public invitation saying that all were welcome, I decided it was time to show up. Essentially, I had decided to follow the advice of journalist Matt Walsh, who when attacked for criticizing the purveyors of the queer agenda for their campaign to mutilate and castrate little kids, told them this:


I apologize for nothing. I concede nothing. … The secret they never say out loud is that nobody is truly cancelled unless they consent to it and they willingly play their assigned roles. Well I do not consent, and I'm not going to play the game. I'm not going anywhere. [emphasis mine]
The politicos in the organized caving community had tried to ban me from such public meetings. Well, I agree with Walsh. I do not consent, and I'm not going to play their game.
I called up Henry Schnieker, who had also been blacklisted, and we both attended the meeting. For the first hour everything was civilized. We had resolved to be polite and courteous, and we were. I had also resolved to limit my interactions only to those whom I wanted to talk to. I would avoid conversations with those former friends whom had blacklisted me, simple to avoid any unpleasantness.
To show how well things were going, during the meeting, when it was time for everyone to talk about their recent cave trips, I raised my hand, and one of my blacklisters, now the club president, even recognized me so that I could describe a fun trip I did about a month ago.
After the meeting adjourned however and people were just milling about chatting, another one of those blacklisters came up to me and Henry and demanded that we leave, that we had been banned and were not welcome.
I calmly responded, "I don't consent to your blacklist. The president had publicly announced this meeting and invited the entire caving community to attend, both members and nonmembers. Thus, I am here. I came to see people I wanted to see (and who it appears are very clearly glad to see me as well) and not bother those who don't want anything to do with me. If you don't want to talk to me, all you had to do is not talk to me. Instead, you came up to me to start this fight."
This wasn't good enough for her. She once again ordered us to leave, citing the actual language of the club's ban. I repeated, "I do not consent to your attempt to blacklist me. You can order till the cows come home, but I refuse to obey such orders. This is a public meeting, and I am staying."
I walked away, going to have a nice friendly chat with another person I had missed seeing for the past year. Meanwhile the blacklister went to the club president (whom you remember had recognized me without problem during the meeting), and demanded he kick me out. Then they both came over to us, with the president interrupting my conversation to now demand I obey their ban and leave.
I repeated my statement. "I do not consent to your blacklisting, and am not going anywhere. Call the police if you want."
After some more orders and demands to leave, all answered by me in the same way, both abruptly went silent. We looked each other eye-to-eye, and at that moment I saw a look on their faces that I wish I could have framed forever.
Both had suddenly realized that they had absolutely no power over me, and they did not like it.
I turned to the person with whom I had been chatting and apologized for this ugliness. I then moved off again to start a different conversation, though by now the get-together was beginning to thin out.
Henry and I stuck around for about another 20 minutes to talk to some others, and then we left. We now have plans to attend a few more similar meetings of the other cave organizations that had banned us, just to make it clear to them as well that their blacklist has no power over us, and that we refuse to consent to it.
Walsh of course is correct. I admit it isn't easy to face down these bullies in a calm and civilized manner, but it is necessary. I also admit that my situation is nothing like those who have lost their jobs because of this blacklist culture. I was banned from open public clubs and can easily defy their blacklist. Someone who was fired cannot so easily regain that job.
Nonetheless, this refusal to consent to evil is exactly what every freedom-loving human being must do. The bullies have to be put on notice that we will not bow to them. It is the only way we will stop them.
The tragedy of this whole personal affair unfortunately remains. I have lost a number of friendships that I had valued greatly. I would have laid down my life for some of these people, including the two who berated me last night. Had I done so, however, I would have done it in vain, because it is very clear to me now that they would never have reciprocated. While I was their friend, they looked at me as merely an acquaintance, easily discarded.
This is mostly their loss, but the loss still hurts me as well. No matter. We move on. The world is still filled with many good people. The goal now is to find and treasure them, for the rest of my life.
——————-
An aside: Beginning today I am doing my yearly one week November fund-raising campaign to support my work here at Behind the Black, with added bonus feature! Depending on how much you donate you can get one of my books for free. See the campaign page for details.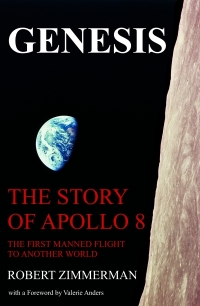 On Christmas Eve 1968 three Americans became the first humans to visit another world. What they did to celebrate was unexpected and profound, and will be remembered throughout all human history. Genesis: the Story of Apollo 8, Robert Zimmerman's classic history of humanity's first journey to another world, tells that story, and it is now available as both an ebook and an audiobook, both with a foreword by Valerie Anders and a new introduction by Robert Zimmerman.
The ebook is available everywhere for $5.99 (before discount) at
amazon
, or direct from my ebook publisher,
ebookit
. If you buy it from
ebookit
you don't support the big tech companies and the author gets a bigger cut much sooner.
The audiobook is also available at all these vendors, and is also
free with a 30-day trial membership to Audible.
"Not simply about one mission, [Genesis] is also the history of America's quest for the moon... Zimmerman has done a masterful job of tying disparate events together into a solid account of one of America's greatest human triumphs."--San Antonio Express-News