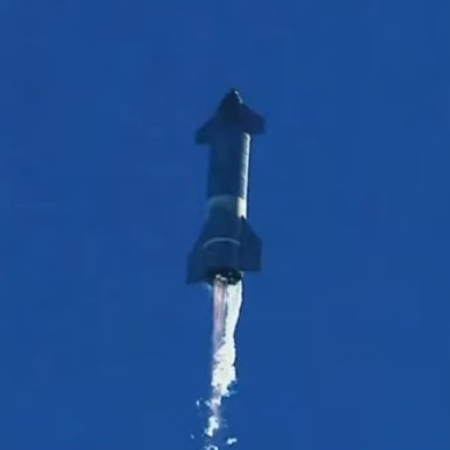 Modern rocketry soaring under freedom
Capitalism in space: In the last two days there have been so many stories about different space companies winning new contracts I think it is important to illustrate this in one essay, rather than in multiple posts. Below is the list:
Just another contract that illustrates SpaceX's growing market dominance in the larger satellite and payload business. The company already gets about 90% of the launches for lunar probes. It now appears that for the big comercial satellites, SpaceX's lower prices are allowing its market share to approach that same number.

This contract is for the launch of 25 satellites, and thus solidifies Rocket Lab's market share as many other smallsat rocket companies arrive to compete with it.

This press release suggests that Kanematsu will be the another customer for the private space station that Sierra Space is planning to build and launch.

This deal illustrates the growing strength of the satellite industry that feeds the growing launch industry. The OneWeb/ATT partnership is aimed at making the OneWeb satellite constellation available to more customers more quickly.

This German startup has not yet launched anything, but it has raised a lot of capital as it develops its Spectrum rocket for a planned first launch in '22. This contract is for "multiple launches."
The last two stories are possibly the most significant, because both show that the shift in space from government-built to privately-built, as I advocated in my 2017 policy paper, Capitalism in Space, is spreading to other countries. First, one of Germany's three startup rocket companies appears to be in a strong position, with money in the bank and signed contracts. Second, South Korea's government is going to spend more than a half billion dollars helping its private space industries take over control and construction of future space assets. From this last article:
"The time has come to make a departure from state-led development of space launch vehicles toward one in which the private sector plays an expanded and more active role," said Yong Hong-taek, the science ministry's vice minister, in the statement.

The policy reconfirms the government's commitment to accelerating public-to-private transfer of space technologies. It comes as SpaceX and other innovative private companies play increasingly important roles in the global space industry. In the first move of this kind, since May, KARI and Korea Advanced Institute of Science and Technology (KAIST) have transferred their satellite-manufacturing technologies to a handful of major aerospace companies here.

While the science ministry didn't identify the companies that would benefit from the latest tech transfer, the most likely beneficiaries include Hanwha Aerospace, Innospace, Perigee Aerospace and Korean Air. [emphasis mine]
It is not clear from the article exactly how the government plans to distribute this money. It could be they will issue contracts to private companies to build what it needs, as NASA has been doing, or it might be that the money will simply be subsidies to help these private companies get started. The difference is important, as the former forces the private industry to act to make money, while the latter is more like welfare that acts to discourage innovation.
Either way, this action by South Korea indicates that the U.S.'s success in shifting control to the private sector and thus develop a thriving and competitive space industry — as forcefully documented by the first four stories above — is convincing other nations to follow suit.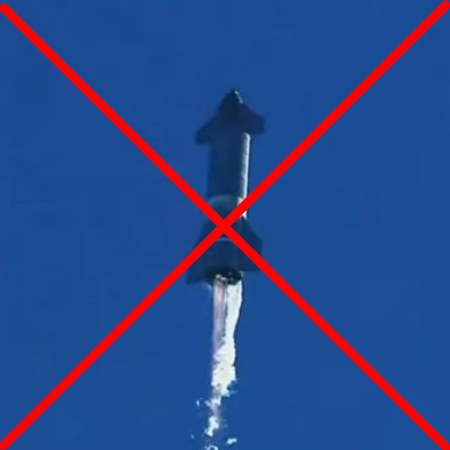 Rocketry squelched under government control
Of course, success like this always brings out the jealous weasels who want to either horn in on other people's success, or act to squelch it because they can't do it themselves. Two op-eds yesterday reveal such people:
Talk about killing the goose that laid the golden eggs. It doesn't matter that capitalism and freedom is what is fueling this success, and socialism and regulation has always acted to kill it. These ignorant writers want control over this new industry, so that they can impose their vision on the future. That their tactics have always led to failure, poverty, and bankruptcy — as illustrated by the government-run space programs that have accomplished practically nothing in the past half century — does not matter to them. They are the geniuses who will get it right this time.
Rather than forcing this new space industry to fight with government bureaucrats to get their rockets, spaceships, and space stations launched, we need to give this industry more freedom, so that its participants can compete against each other. Freedom and competition will not only bring wealth to these companies, it will bring it to the masses, as the cost to go to space will plummet. New businesses will spring up to take advantage of the lower costs. New innovation and technology will soar, as we have already seen in the past decade. There will be more opportunities for all.
Freedom always wins, if we give it the chance. I just hope we do so, rather than take the advice of small-minded socialists and government bureaucrats who merely want power for themselves and no others.
Readers!
In order to remain completely independent and honest in my writing, I accept no sponsorships from big space companies or any political organizations. Nor do I depend on ads.
Instead, I rely entirely on the generosity of readers to keep Behind the Black running. You can either make a one time donation for whatever amount you wish, or you sign up for a monthly subscription ranging from $2 to $15 through Paypal, or $3 to $50 through Patreon, or any amount through Zelle.
The best method to donate or subscribe is by using Zelle through your internet bank account, since it charges no fees to you or I. You will need to give my name and email address (found at the bottom of the "About" page). What you donate is what I get.
To use Patreon, go to my website there and pick one of five monthly subscription amounts, or by making a one-time donation.

For PayPal click one of the following buttons:

If these electronic payment methods don't work for you, you can support Behind The Black directly by sending your donation by check, payable to Robert Zimmerman, to


Behind The Black
c/o Robert Zimmerman
P.O.Box 1262
Cortaro, AZ 85652