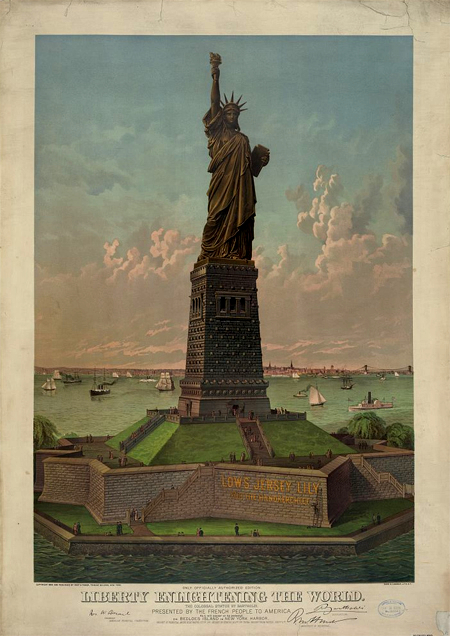 The fight for liberty never ends
There has been much celebration in conservative circles today because of the victories in Florida yesterday in almost every school board election, sweeping leftists and Democrats from power.
Many of the winning candidates have been endorsed by the 1776 Project PAC, an organization that has been instrumental in flipping school boards from liberal to conservative across the country.

"We saw massive election victories all throughout the state of Florida tonight," 1776 Project PAC founder Ryan Girdusky told Breitbart News Tuesday. "It shows the desire of parents and residents across the country for some normalcy in our education system, and that means pushing against transgender ideology, critical race theory, critical gender ideology, and equity which destroys merit in education."

"The 1776 Project PAC hopes to take these successes across the country," he said.
The sense I get, similar to the same sense I got when the Republicans finally regained control of the House of Representatives in 1994 — after decades of uninterrupted Democratic Party rule — is the false belief that yesterday's victories at these school boards puts an end to bad and oppressive COVID policies and the teaching of the queer agenda and the racist and Marxist program dubbed critical race theory.
And as happened after 1994, the victories yesterday do no such thing. In 1994 the Republicans retook Congress, but the federal bureaucracy was still controlled by Democrat operatives, and the Democratic Party had no intention of changing its stripes after this defeat. Instead, over the next decade it pushed hard to win back control, even as Republicans either rested on their laurels or actually teamed up with the Democrats to continue the leftist agenda, aimed at concentrating power in Washington that could be corruptly used by politicians of both parties.
The result was unending spending during the first six years of George Bush Junior's presidential term — even though Republicans controlled both houses of Congress for most of that time — followed by the return of Democratic Party control in 2006, with a party that was even more leftist than before. Once Barack Obama was elected in 2008, that party moved quickly in Congress to impose its communist agenda nationwide, with Obamacare its more visible example.
The same thing will happen now in Florida and in the public schools nationwide, if conservatives don't wake up. Republicans might now control many school boards, but if they do not recognize that the administrators and teachers in many of their schools remain devoted to the queer and Marxist agenda, nothing will change. The new school boards have to mercilessly clean house. Principals and superintendents have to be fired. Teachers pushing sex on kids need to be removed, and even prosecuted in some cases for child abuse. The Florida public schools have to be washed clean of these ugly and perverse ideas, and no amount of compromise will make that possible.
The same situation applies locally throughout the country. Simply taking over school boards once is not enough. Those reconstituted school boards have to be brutal and uncompromising in their policies and actions. They have to also push to win not one election, but many, over many years. No single victory accomplishes anything. It merely begins the battle.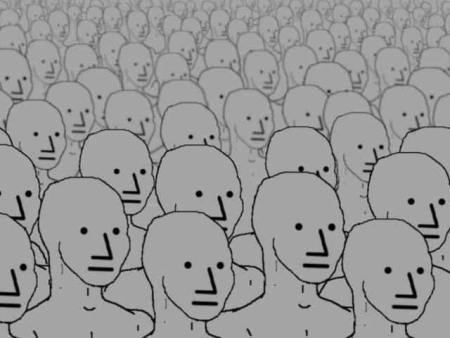 They are a lot of close-minded leftists out there
You see, we are no longer a nation unified in support of freedom, personal responsibility, and the fundamental beliefs epitomized so well by the American Constitution and the Declaration of Independence. Instead, a very large minority, possibly as high as 40% nationwide, and in the majority in many Democratically-controlled states like New York, Massachusetts, and California, rejects these ideas utterly, and wants instead to push for a reborn Soviet Union, using Orwell's 1984 as their instruction manual. These people cannot be compromised with. They must be defeated, removed from power, and the policies they have imposed cancelled, as fast as possible. Doing so however will not be easy or quick, because there are a lot of them, they will not go quietly, and will use the policies they created to fight back hard.
If the new leaders at these school boards, as well as the parents who elected them, don't recognize this difficult reality, they will all fail utterly in their effort to return schools to their fundamental purpose of teaching reading, writing, and arithmetic. Instead, the schools will continue to be indoctrination laboratories for queer sex and communist ideology, though in a covert manner harder to recognize, even as the schools increasingly fail to teach kids any of the three R's.
Eventually, as happened in the federal government late in Bush Jr's term, that entrenched leftist school bureaucracy will bloom again, and once back in power it will quickly move to wipe out any gains these new school boards tried to impose. In fact, if the gains were meager they will evaporate away in an instant.
The time has come not for one victory, or minor action. The victory now must be continuous, relentless, and never-ending. Conservatives who want to defend freedom, our constitutional rights, and the American dream have got to keep the pressure on, not just on this first election day but during the entire school year followed by every subsequent election for years to come.
The war can never be won, but the battle now can be a real victory, if we recognize that it is a long struggle, not a one day election triumph.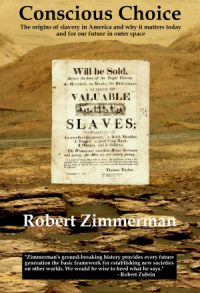 Now available in hardback and paperback as well as ebook!
From the press release: In this ground-breaking new history of early America, historian Robert Zimmerman not only exposes the lie behind The New York Times 1619 Project that falsely claims slavery is central to the history of the United States, he also provides profound lessons about the nature of human societies, lessons important for Americans today as well as for all future settlers on Mars and elsewhere in space.
Conscious Choice: The origins of slavery in America and why it matters today and for our future in outer space
, is a riveting page-turning story that documents how slavery slowly became pervasive in the southern British colonies of North America, colonies founded by a people and culture that not only did not allow slavery but in every way were hostile to the practice.
Conscious Choice
does more however. In telling the tragic history of the Virginia colony and the rise of slavery there, Zimmerman lays out the proper path for creating healthy societies in places like the Moon and Mars.
"Zimmerman's ground-breaking history provides every future generation the basic framework for establishing new societies on other worlds. We would be wise to heed what he says." —Robert Zubrin, founder of founder of the Mars Society.
All editions are available at Amazon, Barnes & Noble, and all book vendors, with the ebook priced at $5.99 before discount. The ebook can also be purchased direct from my ebook publisher, ebookit, in which case you don't support the big tech companies and I get a bigger cut much sooner.
Autographed printed copies are also available at discount directly from me (hardback $24.95; paperback $14.95; Shipping cost for either: $5.00). Just email me at zimmerman @ nasw dot org.