"A little child shall lead them," painting by James L. Johnson.
For the past year and a half in my daily column "Today's blacklisted American" I have been documenting the oppressive actions of the intolerant left by noting the numerous times its members have aggressively blacklisted, censored, silenced, and destroyed anyone who stands in their way.
Take some time to glance through that full list. Some of the stories are truly horrifying. such as the time a 9-year-old was denied a kidney transplant because his donor, who also happened to be the child's father, had not gotten his COVID jab.
Almost all are examples of the routine intolerance of the left. No one is allowed to think differently from them, act differently from them, speak differently from them, and even feel differently from them. If you dare to step out of line, their answer is to smash their boot into your face, as hard as they can. Once, that smashing was metaphoric. Today it has become literal.
Much of this oppression has been centered in the education community. The racist and Marxist ideology of critical race theory had it origins in the black study departments forcibly established in the 1960s in universities after violent protests. From there, these communist bigots spread outward into departments teaching the soft sciences of education, literature, psychology, and social science. They then moved downward into the high schools, and in the past decade into the elementary schools. Only recently they added to their program the queer agenda, aiming at perverting young children in the most vile ways possible.

For example, just last week was it revealed that the Los Angeles Unified School District has decided to train its teachers "to introduce radical gender ideology to children as young as kindergarten," with rules that require the school's staff and teachers to hide this perverted program from parents. It appears LA doesn't really care that parents are upset about this, and is going to push this queer agenda as hard as it can.
Scottsdale, Arizona is another example. There a high school teacher, with the support of her superiors, has been teaching kids that "only four percent of men and two percent of women are 'exclusively heterosexual' and that 'sexuality is a continuum.'" And this person is doing it without the knowledge of parents.
Neither of these cases appear to be outliers. Deeper research has consistently found that these ideas, promoting racist beliefs and the queer agenda, are now found throughout all public school curriculums. For example, there is evidence that when state legislatures specifically ban the teaching of either critical race theory or the queer agenda, the education establishment then goes underground, continuing the teaching but renaming it or hiding it so that elected officials and even parents don't know. In some cases the teachers even openly defy the state legislature.
At the same time, the number of elementary school teachers who have been charged with child sex crimes has skyrocketed.
"The most comprehensive report about sexual abuse in public schools, published by the Department of Education in 2004, estimates—on the basis of a 2000 survey, conducted by the American Association of University Women, of 2,065 students in grades eight through 11—that nearly 10 percent of K-12 students have been victims of sexual misconduct by a public school employee," he wrote.

If that figure is correct, he noted that it would "translate into an approximately 4.5 million children nationwide suffering sexual misconduct by public school employees, with an estimated 3 million suffering physical sexual abuse." That figure, Rufo said, could be "more than 100 times greater than the physical abuse committed by Catholic priests, who, at the time the report was published, were undergoing a reckoning for the crimes within their ranks.
This increase in school sexual abuse should surprise no one, since it is this same education establishment that is now demanding that teachers promote perverted sexual activity in the classroom, as part of the curriculum.
The recent arrival of these ugly ideas into elementary schools however has finally sparked a growing rebellion that I think has only just begun, and will get more angry and determined the longer the education establishment continues to resist reform while demanding parents and teachers accept without question its queer and racist agenda.
For example, student enrollment at all levels of public education has plunged in the past two years. Colleges have lost more than 1.3 million of its students, while public schools in New York have lost about 120,000 students in the past five years, a little less than 14% of its total enrollment. Nor is New York unique. Across the board public schools nationwide have been tracking steep drops in enrollment, with much of that drop concentrated in the youngest grades.
More and more parents are getting their kids out of these schools, as quickly and as early as possible.
Instead of relying on the public schools, parents are increasingly sending their kids to charter schools, or homeschooling them. For example, in Virginia alone homeschooling increased by 40% in the two years. Nor is this trend in Virginia unusual. Census data confirms this is a nationwide trend.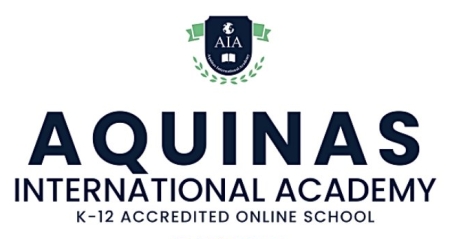 Charter schools and other independent venues are seeing their largest growth in years. Moreover, independent education venues are providing new and different alternatives. For just one example, consider the Aquinas International Academy. Classes are taught virtually to no more than six students at time, with close interaction between students, parents, and the teacher. As the academy's vice president Jennifer Williams wrote me in an email,
We are solely focused on reading, writing and arithmetic with accurate history and science courses. Our teachers are not allowed to give opinions on anything political or religious. Just the facts according to history. We are in alignment with the parents that are pulling their children out of public school due to indoctrination.
Aquinas has about 800 students internationally, teaching what it calls "a traditional American education." It is now focusing on offering that program to American kids. Williams was gracious enough to provide me access to the curriculum for a large number of their classes, from grade two through high school, and I can confirm her statement above. They focus on teaching the traditional three Rs, not racism or queer sex.
Aquinas of course is not alone. I have reported on other private school alternatives, all of which have discovered there is a gigantic demand for their traditional services. Moreover, the home school movement itself provides parents a host of options, from forming teaching pods of local homeschoolers to providing teaching materials directly to parents.
Aquinas also illustrates that the traditional education community is now beginning to join the revolt. More and more teachers have begun to openly object to the perversity and dishonest anti-American propaganda being taught in the public schools, even though their actions have repeatedly led to blacklisting and their firing.
Some teachers, out of fear of this persecution, have made anonymous reports of the horrible conditions in the public schools. Expect more such anonymous reports.
Many teachers however have responded to the persecution not by giving up or by hiding but by suing, and winning.
Except more such court suits, from both parents and teachers. And expect more to win.
What must happen next is that many of these teachers must voluntarily flee the public school systems themselves (as parents are doing), and set up their own schools (as the Aquinas International Academy has). Homeschoolers need teachers. Parents need tutors. Let freedom and and the free market provide more effective alternatives and either force the public schools to change, or cause them to go bankrupt because of the loss of students.
At the same time, state legislatures have to step up and take concrete actions. They must stop passing empty feel-good measures, such as passing bills that make believe they have banned critical race theory and the queer agenda from public schools. Such bills don't work.
Instead, state elected officials must end these corrupt teaching practices by denying schools that practice them any funds. The lack of money will either kill these bad schools, or force them to very very very quickly change their way. Shift the funds instead to these new alternative educational options. Arizona has already done so. More states need to follow that lead.
After decades of inaction by the general public, it is finally joining the battle. Rise up. Do not fear. Make this change happen, not for you but for your children and the generations of children who will follow.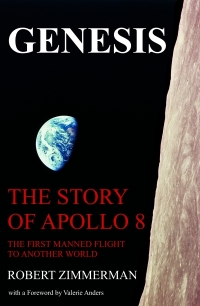 On Christmas Eve 1968 three Americans became the first humans to visit another world. What they did to celebrate was unexpected and profound, and will be remembered throughout all human history. Genesis: the Story of Apollo 8, Robert Zimmerman's classic history of humanity's first journey to another world, tells that story, and it is now available as both an ebook and an audiobook, both with a foreword by Valerie Anders and a new introduction by Robert Zimmerman.
The ebook is available everywhere for $5.99 (before discount) at
amazon
, or direct from my ebook publisher,
ebookit
. If you buy it from
ebookit
you don't support the big tech companies and the author gets a bigger cut much sooner.
The audiobook is also available at all these vendors, and is also
free with a 30-day trial membership to Audible.
"Not simply about one mission, [Genesis] is also the history of America's quest for the moon... Zimmerman has done a masterful job of tying disparate events together into a solid account of one of America's greatest human triumphs."--San Antonio Express-News