Wales Day 4

echo do_shortcode( '[xyz-ihs snippet="post-header-html-snippet"]' ); ?>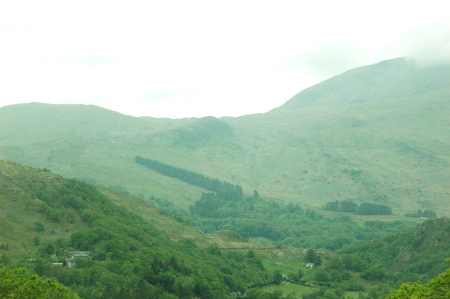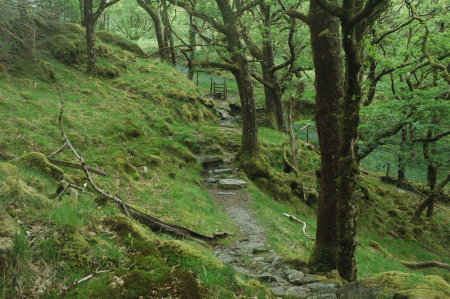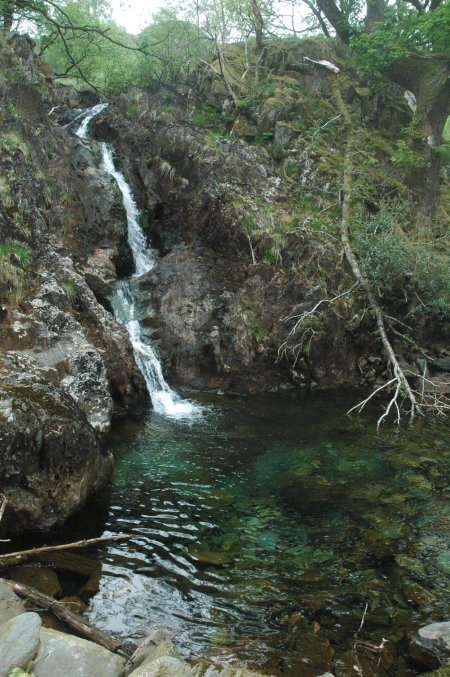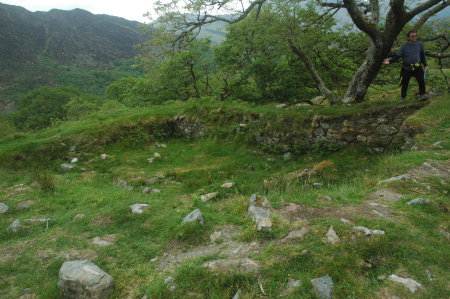 Today's adventure in Wales was a pleasant seven mile hike up onto a small hill, Dinas Emrys, nestled in the pass in Snowdonia National Park that crosses from north to south Wales past Mount Snowdon. Our hotel, Sygun Fawr, can be seen in the lower left corner in the first picture on the right, which I took from the top of this hill. If you look close, you can see the window of our second floor room, looking out at the mountains.
The hike was through some of the lushest green woods I've ever seen, as illustrated by the second picture on the right. The trail itself was clearly very old, with stone steps and even a simple bridge made of flat stones and laid across a stream with a single larger rock in the center for support.
The hill itself is associated with Merlin in a number of ways. For example, the pool at the base of the waterfall in the third picture has been called Merlin's Pool for centuries. Furthermore, Merlin supposedly hid a treasure in a cave somewhere on the hill, which will only be discovered by someone with golden hair and blue eyes and who will be guided to the cave by a bell ringing.
Fleeing Anglo-Saxon invaders Vortigen came to Wales and chose the hillfort as his retreat. However all efforts at building on the site failed, with workers returning daily to find collapsed masonry. Vortigern was counselled to seek the help of a young boy born of a virgin mother; a suitable boy was found named Myrddin Emrys (Merlin Ambrosius). Vortigern's plan to kill Myrddin to appease the supernatural powers preventing him from building his fortress was scorned by Myrddin who instead explained that the fort could not stand due to a hidden pool containing two dragons. The White Dragon – he explained – of the Saxons would in time be defeated by the British Red Dragon.
The fourth pictures shows Gareth Roberts, our guide who as mentioned yesterday has been researching Welsh Arthurian place names, standing on the foundation of the ruin at Dinas Emrys' top. To his left and slightly lower down on the hill in a gully was a second foundation and a pool from a natural spring. This spring was another reason this hilltop was a favored site for a stronghold, as it not only gave clear views both up and down the valley, was very defensible, but also had a ready supply of water. A fortress here would withstand attack for a considerable time.

Tomorrow we climb Mount Snowdon itself, The hike's length will likely be about nine miles, and will gain 2,900 feet in elevation, somewhat comparable to many hikes in southern Arizona. The weather looks excellent, with spring temperatures at the mountain's base.

echo do_shortcode( '[xyz-ihs snippet="post-above-comments-html-snippet"]' ); ?>