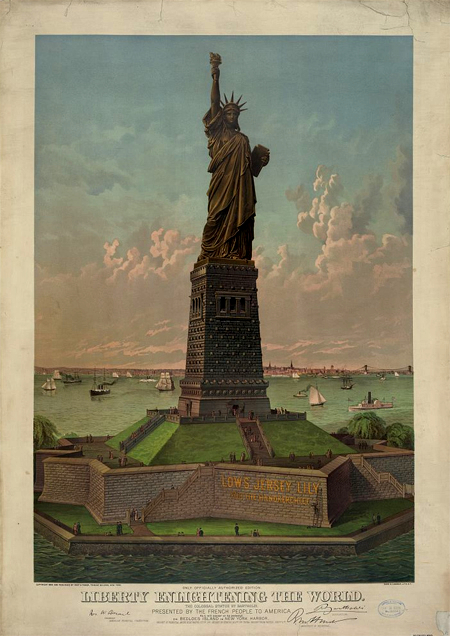 Liberty has now also enlightened the exploration of space
Capitalism in space: In 1966, more than a half century ago, the United States government was in a desperate space race to catch up with the communist Soviet Union, which for the previous decade had been first in almost every major achievement in space, from launching the first orbital satellite, the first manned mission, the first two- and three- manned missions, and the first spacewalk.
In 1966, the NASA and the U.S. military successfully launched 70 times in their effort to catch up, a number that has remained the record for more that five decades as the most American launches in a single year.
All but one of those seventy launches were either for NASA or the military, paid for and built not for profit but for achieving the political ends of the federal government. Many of those seventy launches were also short duration technology test satellites, whose purpose once achieved ended those programs.
By the end of the 1960s, this aggressive effort had paid off, with the U.S. being the first to land humans on the Moon while matching or exceeding the Soviets in almost every major technical space challenge. The need for such an aggressive government launch program vanished.
Thus, for the next half century, the United States rarely exceeded thirty launches in a single year. This low number was further reduced by the decision in the 1970s by the federal government to shut down the entire private launch industry and require all American manned and satellite payloads to be launched on NASA's space shuttle.
Come 2011 and the retirement of the space shuttle, all this finally changed. The federal government began a slow and painful transition in the next decade from building and launching its own rockets to buying that service from the private sector. It took awhile, but that transition finally allowed the rebirth of a new American private launch industry, led by SpaceX and its Falcon 9 rocket.
Tonight, that SpaceX Falcon 9 rocket completed the 71st launch in 2022, breaking that 1966 record by placing in orbit a commercial communications satellite. And it did it with almost two months left in the year, guaranteeing that the record has not only be broken, it will be shattered.
» Read more