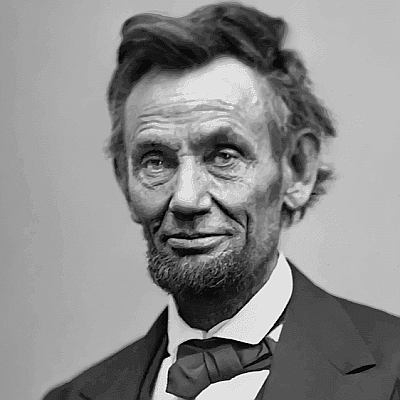 Abraham Lincoln
The date was October 3, 1863. The Civil War was at its height, with no end in sight and no clear sign yet of victory for the Union. For all anyone knew, the great American experiment in self-government, freedom, and constitutional law was about to end in failure, with one half of the nation continuing on founded on the idea that it was okay to enslave other human beings, based on their race.
In such a moment, President Abraham Lincoln did what all past leaders in America had done, call for a day of prayer to God for the future while giving thanks for the blessings still abounding. For this purpose he set aside the last Thursday of November of that year.
Since then, Americans have never stopped celebrating Thanksgiving on that day. Today comes another Thanksgiving during a time of chaos, hate, violence, and oppression. There is much to invoke horror and outrage.
There is much more to be thankful for. As much as some have tried to squelch freedom here in America and abroad, all signs say that freedom-lovers everywhere are refusing to go down without a fight. Let us join together to renew that effort, so that "government of the people, by the people, for the people, shall not perish from the earth."
Below is Lincoln's Thanksgiving proclamation. If only we had leaders today who could think and write with similar elegance and humility.
—————————–
A Proclamation.
The year that is drawing towards its close, has been filled with the blessings of fruitful fields and healthful skies. To these bounties, which are so constantly enjoyed that we are prone to forget the source from which they come, others have been added, which are of so extraordinary a nature, that they cannot fail to penetrate and soften even the heart which is habitually insensible to the ever watchful providence of Almighty God.
» Read more