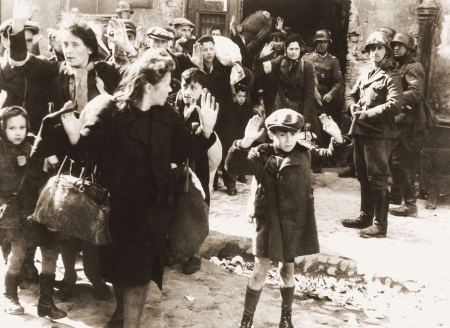 If they could, the Democrats would do this to anyone who opposes them.
Blacklists are back and the Democrats have got 'em: The local government of Long Beach, California will on June 6, 2022 begin harsh discrimination and punishment against any city employee who refuses to get the COVID jab.
Anyone granted the personal exemption option must pay for weekly COVID-19 testing (rapid antigen/PCR), which can be done during city work hours, with the cost of the testing deducted from the employee's paycheck, according to Ambrosini's memo. Those receiving medical or religious exemptions will still be subject to weekly COVID-19 testing, but at city expense, according to the memo.

All unvaccinated city employees must continue to wear a mask of at least medical or surgical grade while at work under this new policy, according to memo. Employees not doing so are subject to disciplinary measures, up to and including termination, according to the policy.

Employees found not in compliance with the vaccination mandate will be subject to a wide range of disciplinary measures, including up to six months of suspension and then possible separation or even termination should non-compliance continue, according to the city.
The absurdity and injustice of this is even more pronounced considering the vast evidence now available to show the COVID shots don't provide any real protection while carrying a potential health risk to those that take it. The link above, from May 11, 2022, provides links to a lot of this research. Here are just a few more examples, published in only the past few weeks:

The last article is merely a list of almost 500 research papers, all indicating serious side effects or dangerous medical consequences after taking the jab.
Not surprisingly, Americans are becoming very reluctant to get these COVID shots, either for the first time or further booster shots. Using CDC data, the author at this link found that:
70% of us are not "up to date" according to the CDC.

It looks like Americans are not so dumb after all. Despite two years of continuous propaganda, and unprecedented threats of employment and educational loss if unvaccinated, Americans are saying, "Enough." They have stopped queueing up at vaccine clinics, many of which are now closed.
As a result, it appears that the millions of doses of these shots produced by the pharmaceutical companies are being thrown out. No one wants them.
None of these facts however matter to the government of Long Beach. These petty dictators have gotten addicted to the joy of imposing irrational orders on their citizens and employees, and intend to keep doing it no matter what. And if you dare challenge them, they intend to use their power to squash you like a bug, to treat you as a second-class citizen not worthy of equal protection before the law.
And be assured that Long Beach's government is controlled by Democrats, without doubt. Because California's election laws no longer list parties during elections, if you look up the party affiliation of Long Beach's mayor and city council, it is listed as "non-partisan." This is a lie. The mayor and at least one council member are admitted Democrats. The party affiliation of the other council members is hidden, but you can be damn sure they are almost all aligned with the Democratic Party. That corrupt and power-hungry party controls California politics almost completely, especially in the urban cities.
The "non-partisan" election law the Democrats passed in California in 2001 is now used to help that party maintain power. It rigs elections so as to make a victory by an opposing party member almost impossible. As a result, Republican representation in California has almost vanished in the past two decades. It is now a one-party state, and that party is the Democratic Party.
The consequences of this concentration of power to one party can be seen in the actions like that of Long Beach above. Power corrupts, and the absolute power Democrats have in California is corrupting them absolutely. Facts and data no longer matter to them, only their power and their ability to impose it, with glee.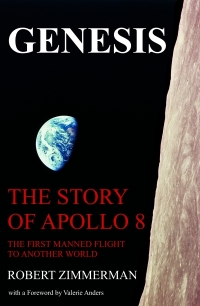 On Christmas Eve 1968 three Americans became the first humans to visit another world. What they did to celebrate was unexpected and profound, and will be remembered throughout all human history. Genesis: the Story of Apollo 8, Robert Zimmerman's classic history of humanity's first journey to another world, tells that story, and it is now available as both an ebook and an audiobook, both with a foreword by Valerie Anders and a new introduction by Robert Zimmerman.
The ebook is available everywhere for $5.99 (before discount) at
amazon
, or direct from my ebook publisher,
ebookit
. If you buy it from
ebookit
you don't support the big tech companies and the author gets a bigger cut much sooner.
The audiobook is also available at all these vendors, and is also
free with a 30-day trial membership to Audible.
"Not simply about one mission, [Genesis] is also the history of America's quest for the moon... Zimmerman has done a masterful job of tying disparate events together into a solid account of one of America's greatest human triumphs."--San Antonio Express-News