Earlier today I posted a news item about the failure theater of Texas Republican Senator Ted Cruz making a motion to "favorably" report the Biden administration's FCC nominations for a full vote in the Senate, even as Cruz at the same time stated he was against their nomination. This absurd lack of real fight now prompts me to add this quick comment, and a repost of a January 2022 essay.
In that essay I quoted the words that open each volume of Winston Churchill's memoirs of World War II:
In War: Resolution
In Defeat: Defiance
In Victory: Magnanimity
In Peace: Good Will
Cruz's actions are typical of our conservative leadership for decades. They are good at magnanimity and good will, but know nothing of resolution or defiance. To them, there is no war, and defeat is really just another word for victory.
We are in a war however, and we have been losing that war now for more than a century. We have reached a point where a sizeable part of the American population thinks it is okay to imprison its opponents, even as it firmly supports censorship and blacklisting.
Fortunately, more and more Americans recognize this, and are no longer easily fooled by Republican failure theater. As a reminder to help strengthen that resolve and to remind the fence-sitters of the real war we are in, a war that now requires resolution and defiance by all who value freedom, the Constitution, the Bill of Rights, and the rule of law, I give you my January 2022 essay, which outlined starkly what the other side wants:
————————-
Freedom is under siege, and the besiegers have now told us they have no mercy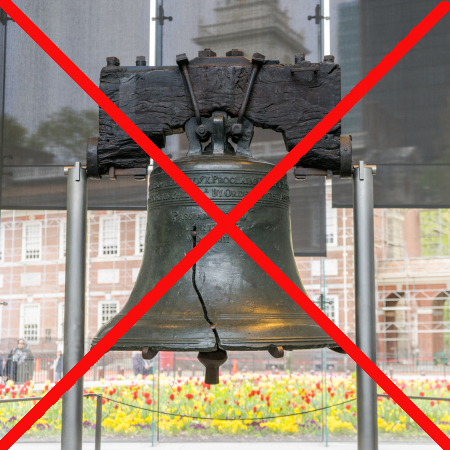 Liberty under siege.
For many years I deeply and sincerely believed that many rank-and-file Democrat voters honestly did not know how corrupt and power-hungry the political leaders of their party had become. I thought that if I could simply get them to see the clear evidence of misbehavior and abuse of power that has been going on in the Democratic Party without check since Bill Clinton was president, they would reconsider their voting habits and abandon their support of that party.
I thought that the vast majority of Democrats were decent people who opposed oppression and intolerance and simply were unaware that they were voting for it when they supported the Democratic Party.
I now know unequivocally that I was wrong. Two stories in the past week illustrate bluntly that a large number of ordinary Democrats, maybe even a majority, are eager supporters of oppression and intolerance and dictatorship. They like the corruption and abuse-of-power coming from Democratic Party politicians. They even want more of it.
» Read more