Curiosity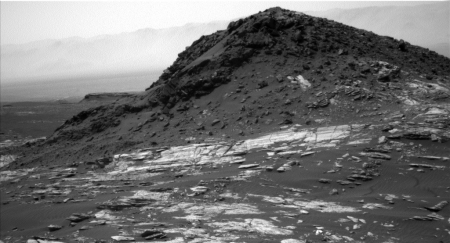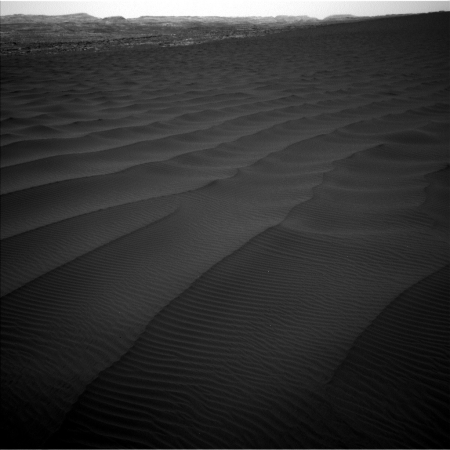 For the overall context of Curiosity's travels, see Pinpointing Curiosity's location in Gale Crater.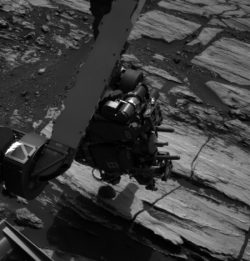 Since my last update in January, Curiosity done more or less what I predicted. It headed southwest through the dune area and then made a side trip to the small mesa there, dubbed Ireson Hill by the Curiosity science team and shown on the right. They then made an additional side trip past the hill to get a close look a the large sandy dune field beyond, also shown on the right. After getting some nice closeups as well as scooping up some sand for observation, they have now gone back to Ireson Hill to get another close look at the dark rocks that have rolled off the top of the hill and are now in reach at its base. The image on the left shows the arm positioned above one of those rocks.
The drill remains out of commission, with no word when they will try using it again. In addition, there had been a problem with the ChemCam laser that does spectroscopic analysis, but as of this week it is back in action, and is being used to analysis the small rock above.
Below is an overview of their route so far as well as my annotations on where I think they will be heading in the future.
» Read more