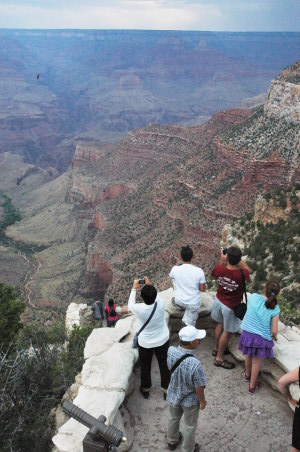 The black dot in the upper left is a condor.
As we did last year Diane and I are heading back to the Grand Canyon today. We will hike down to Phantom Ranch on Tuesday and return on Thursday, with one day at the bottom to do additional hiking. We then head to Grand Canyon Caverns to participate in a dig project there trying to find additional virgin passage. (When we were there last year we broke into approximately 250 feet of previously unknown passage.)
Obviously, posting will be impossible while we are in the Canyon. I should be able to post on the other days, though not as frequently as normal.
The Evening Pause, however, will appear each night this week, with thanks to my readers for helping me find some really interesting videos.