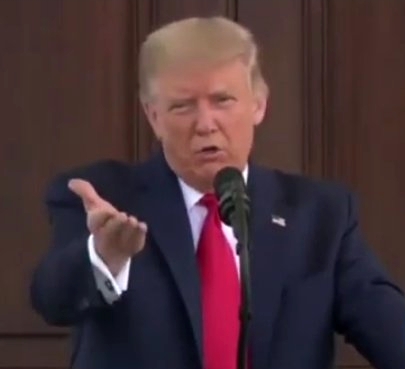 An event happened yesterday in our home that I think illustrates forcefully why no one can trust any poll being conducted during this election season.
The phone rings. As I now do on all calls, I pick it up, say "Hello?" and wait to see if it is a live person on the other end. If it is a recording of any kind, spam, political, poll, whatever, I immediately hang up. My life is too short to waste on robots or crooks. (I should add that if Diane picks up she does the same, though she doesn't even offer them a "Hello." She also often screens calls with caller ID, and thus often does not even bother to pick up.)
Sadly, a large majority of all in-coming phone calls now are from these robots, with the political and pollster robocalls coming more and more frequently, sometimes ten to twenty times a day.
If it is a live person, I listen to find out what they are calling about. If the call is for a commercial product or a scam, I tell them to stop calling us and hang up.
If it is a from a political campaign office or a survey I also say I am not interested in talking, and say good-bye. If the call is from a survey but specifically asks for my wife, I tell her about the call so she can decide what to do.
This happened yesterday. Her answer: "Please tell them to go away." I then told the guy on the line her exact words, adding that I agree entirely with her. He laughed, and said good-bye, ending the call.
A lot of political experts have wondered whether the refusal of shy Trump voters to answer poll questions might be skewing the poll totals in favor of Biden and the Democrats. This may be so, but I think something more fundamental is happening that makes all poll results untrustworthy.

Most polls today are conducted by phone. During election seasons the number of these polls has skyrocketed in recent years, so that a registered and likely voter such as myself and my wife might get five to ten such calls every single day. At some point this becomes simple harassment. You simply want them all to "go away," as my wife said. You don't have the time or inclination to talk to them. And you don't refuse because you are afraid to tell them you are a Trump voter (my readers will know I certainly am not afraid of telling anyone this fact) but because they have become a nuisance you simply want nothing to do with.
I therefore think none of the poll results today are trustworthy because too many people, from all political perspectives, are simply tired of being harassed by pollsters. They are refusing to talk, and thus the pollsters are only getting a very limited slice of opinions, from a few people who likely don't represent the general population. The only polls that might produce reliable results would be those conducted door-to-door, but few today are conducted in this manner.
Thus, if you want to get a sense of the electorate in today's modern political climate, I think you need to look to other data points. Attendance at rallies might provide some guidance (all favoring Trump). Voter registration numbers also are a good guide (also tending to favor Republicans during this election season).
In the end however the only poll that will matter will be the actual vote, on November 3rd. We can try to guess beforehand what that result will be, but I think any guesses now will be merely staring at tea leaves. Too much guesswork involved.
I pray however that those few data points mentioned above (rally attendance and voter registration numbers) are a true indicator, and that Trump and the Republicans will win in a landslide, winning the Presidency and both Houses of Congress as well as numerous downstate local elections. Such a victory will be the only way to clean up the Democratic Party and make it a true second political choice that supports our country, rather than being the power-hungry and corrupt leviathan it is now.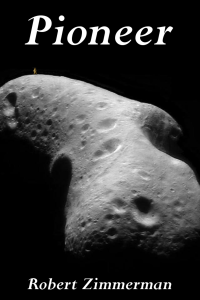 From the press release: From the moment he is handed a possibility of making the first alien contact, Saunders Maxwell decides he will do it, even if doing so takes him through hell and back.
Unfortunately, that is exactly where that journey takes him.
The vision that Zimmerman paints of vibrant human colonies on the Moon, Mars, the asteroids, and beyond, indomitably fighting the harsh lifeless environment of space to build new societies, captures perfectly the emerging space race we see today.
He also captures in Pioneer the heart of the human spirit, willing to push forward no matter the odds, no matter the cost. It is that spirit that will make the exploration of the heavens possible, forever, into the never-ending future.
Available everywhere for $3.99 (before discount) at
amazon
,
Barnes & Noble
, all ebook vendors, or direct from the ebook publisher,
ebookit
. And if you buy it from
ebookit
you don't support the big tech companies and I get a bigger cut much sooner.