Please consider donating to Behind the Black, by giving either a one-time contribution or a regular subscription, as outlined in the tip jar to the right or below. Your support will allow me to continue covering science and culture as I have for the past twenty years, independent and free from any outside influence.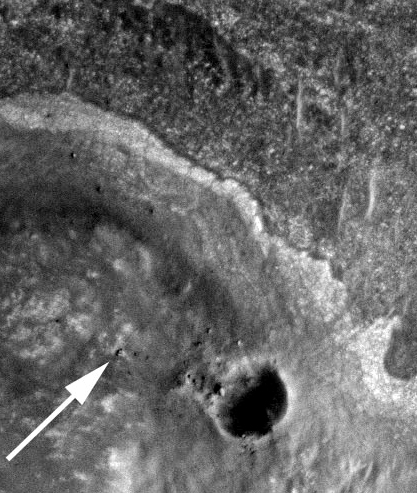 The image to the right was taken by Mars Reconnaissance Orbiter, with the white arrow showing the Mars rover Opportunity perched on the rim of Endeavour Crater.
The rover's scientists hope that the rocks found on the crater rim, dredged up from deep below when the crater impact occurred, will be the oldest rocks so far touched on the Martian surface, and thus give them a peek at ancient Martian geology.