With the imminent landing on Mars of both the American rover Perseverance only days away on February 18th followed by China's rover in April, I think it time for a new rover update, not only providing my readers a review of the new landing sites but a look at the most recent travels of Curiosity on Mars and Yutu-2 on the Moon.
Curiosity


Click for full resolution image.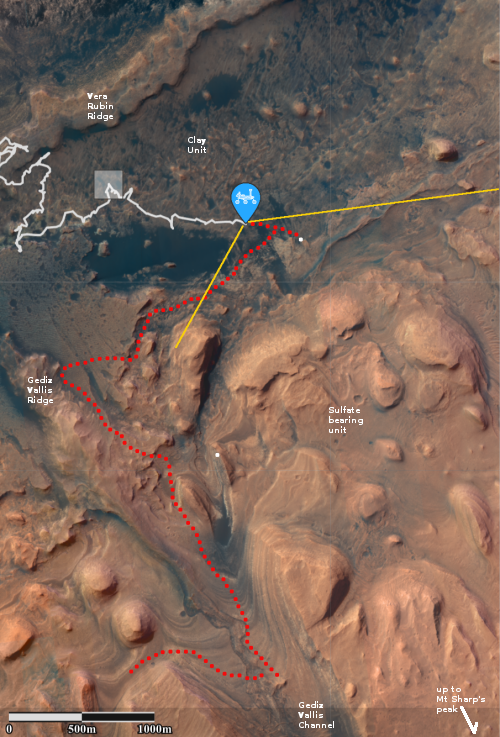 The panorama above, made from four images taken by Curiosity's right navigation camera on February 12, 2021 (found here, here, here, and here), looks south to the base of Mount Sharp, now only a short distance away. The yellow lines on the overview map to the right show the area this panorama covers. The white line indicates Curiosity's previous travels. The dotted red line in both images shows Curiosity's planned route.
The two white dots on the overview map are the locations of the two recurring slope lineae along Curiosity's route, with the plan to get reasonable close to the first and spend some time there studying it. These lineae are one of Mars' most intriguing phenomenon, seasonal dark streaks that appear on slopes in the spring and fade by the fall. There are several theories attempting to explain their formation, most proposing the seepage of a brine from below ground, but none has been accepted yet with any enthusiasm.
» Read more