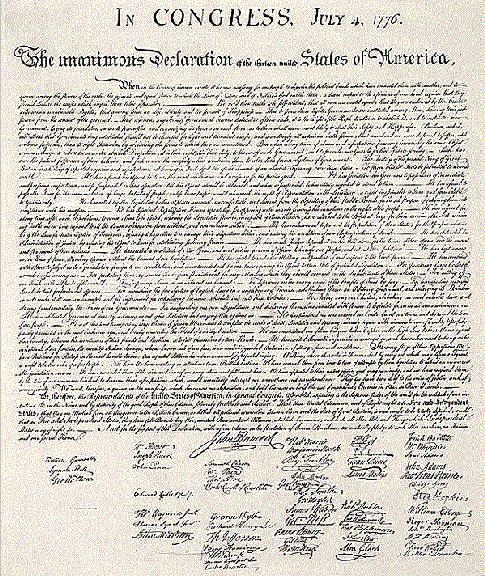 Much analysis and punditry is on-going in both the conservative and liberal press on whether Trump or Biden will win the presidential election come November. Similarly, those same pundits spend much ink considering the fate of the House and Senate. Will the Republicans retake the House? Will the Democrats retake the Senate?
All important. The fate of our country hangs in the balance, and based on the irrational behavior of the Congressional Democrats these past four years, giving them control of both houses of Congress will not bode well for the nation, especially if the increasingly mentally-incapacitated Joe Biden wins the presidency. Since the 2016 election the Democrats and Washington administrative state have foisted on us a fake Russian collusion investigation and a fake impeachment trial against Trump. They clearly wish to do more. If they win both houses and Trump wins the presidency I predict that within six months they will move to remove him from office, using another set of fake charges but really instigated by their blind hatred of Trump and their refusal to accept defeat in an election.
Even, so these national elections are not the most important elections coming in November. What really will tell the tale for the future is how the elections at the local and state levels play out. For you see, it is those governments by their very actions that give us a peek into the future. What they do will percolate upward with time.
Let us do a quick survey of some of the worst local governments to get an idea who really should be thrown out of office.

For example, all of the worst lock downs and abuses of power since March have been issued by state governments. Trump and Congress had nothing to do with it. The economic crash was instigated by state edicts, by governors and city officials panicking over a disease that at this point is quite comparable to the flu (it is more deadly to the sick elderly, but relatively harmless to everyone else). And while a few of these state governments and governors have been Republican, the governors with the most oppressive and least effective policies in connection with COVID-19 have almost all been Democrats, such as in states like New York, California, Michigan, New Jersey, and Illinois.
Similarly, rioting and looting have ravaged Democratically-controlled cities like Seattle, Portland, Chicago, and Minneapolis. In the Twin Cities the damage left over from the riots is so bad that insurance policies will be insufficient to pay for repairs.
Worse, in Minnesota, Seattle, and Portland, home to the worst riots and the most serious destruction, the local governments have been instigating policies that will actually encourage more riots and looting. In Minnesota the city council has moved to disband the police. In Seattle the local council has forbidden police from using some of the most practical and non-violent anti-riot tools, such as tea gas and pepper spray. Members of that same council have repeatedly come out in support of the riots and looting.
In Portland the riots have now been on-going for almost two months, and show no signs of stopping. Until last week the Democrat mayor, Ted Wheeler, had consistently blamed President Trump for the violence, even though federal officials have been generally denied access to the city and have limited their actions to protecting federal buildings.
And if he wasn't blaming Trump, Wheeler and his Democratic cohorts were blaming his own police department. The result? Portland police are retiring or quitting in unprecedented numbers. Local citizens are being told they cannot depend on the police for help.
In Chicago, widespread looting took place yesterday after police returned fire against a fleeing suspect who had shot at them. How dare they respond shot for shot? The response of the Mayor, Democrat Lori Lightfoot?
Chicago Mayor Lori Lightfoot pushed back in a letter to the White House, writing: "We need you, as president, to take a leadership role in enacting meaningful and common-sense gun legislation, which you so far have refused to do."
Chicago meanwhile has some of the strictest gun control laws on the books. It is also the home of more gun crime than you see on the streets of Beirut. It also has a city government that — even as it tries to disarm its citizens — is moving to defund its police department.
In New York the high taxes and hostility to the police are also driving both the police to retire or quit as well as thousands of middle and upper class citizens to flee. The result there? A 50% increase in the murder rate in 2020.
All of these cities are controlled entirely by the Democratic Party. All except New York have been in the control of that party for many decades, and in New York Republican control under Guiliani and Bloomberg was very shallow and transitory. The bulk of elected officials there were always Democratic.
Across the nation, Democratically-controlled strongholds have experienced rioting, looting, violence, and collapsed economies. Cities have become bankrupt due to failed lock down policies. Crime has run rampant. The freedoms of decent law-abiding citizens have been squelched, even as those same Democratic governments have allowed violent Antifa protesters to pillage and riot while releasing thousands of convicted criminals, some quite violent and who immediately confirmed the justice of their sentence by committing more violence.
Thus, the real elections that will matter in November will not be the presidential election, or even who controls Congress. The real decision will be made by the voters at the local level. Will they continue to support these failed Democratic administrations, as they have done in almost all these inner cities now for decades, or will the public finally throw these bums out?
Unfortunately, the signs all point to "No!" Based on all the evidence presently on hand expect no changes to the make-up of any of these local governments come November. None. Not only are there few signs of the public changing its local voting habits, they are also being given few other options. In these cities there generally is no local vibrant two party system. The Democrats dominate, and will do whatever they must to maintain power.
And sadly it appears the public is willing to go along. You see, it appears that even if the citizens in these cities had an alternative to the Democrats, they have made it clear in recent years that they would not vote for that alternative anyway. For example, in the 2016 election the three largest counties in Oregon, including and surrounding Portland, voted 70% for Hillary Clinton. The local city government is all Democratic, with strong majorities endorsing that party in every election. The situation is similar in New York, in Chicago, in Minnesota, in Seattle, in Detroit, and in every urban city under failed Democratic control.
The voters in these places are creatures of the Democratic Party, and anything it wishes to do to its opponents — and to them — is fine by them.
We should thus also expect the violence to continue, the economic lock downs to expand and become more oppressive, and the restrictions on freedom to escalate. We can't have freedom if it means a robust opposition to Democratic abuses is allowed. Such opposition must be squelched, at all costs.
Persecution is now cool and they will be coming for you next.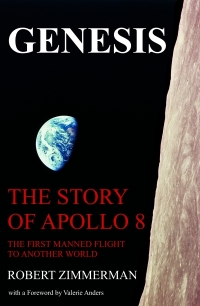 On Christmas Eve 1968 three Americans became the first humans to visit another world. What they did to celebrate was unexpected and profound, and will be remembered throughout all human history. Genesis: the Story of Apollo 8, Robert Zimmerman's classic history of humanity's first journey to another world, tells that story, and it is now available as both an ebook and an audiobook, both with a foreword by Valerie Anders and a new introduction by Robert Zimmerman.
The ebook is available everywhere for $5.99 (before discount) at
amazon
, or direct from my ebook publisher,
ebookit
. If you buy it from
ebookit
you don't support the big tech companies and the author gets a bigger cut much sooner.
The audiobook is also available at all these vendors, and is also
free with a 30-day trial membership to Audible.
"Not simply about one mission, [Genesis] is also the history of America's quest for the moon... Zimmerman has done a masterful job of tying disparate events together into a solid account of one of America's greatest human triumphs."--San Antonio Express-News