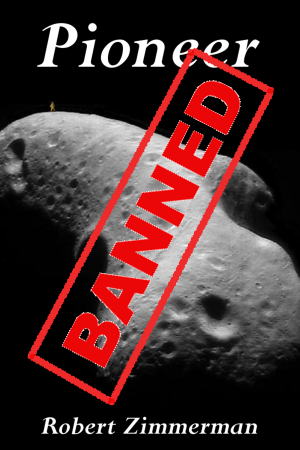 Banned because the author expressed an opinion.
After a year of daily reporting the blacklisting of hundreds of innocent Americans for merely expressing dissenting opinions, I am sad to say that the new leftist McCarthyism has finally come after me.
In December I was blackballed by most of the Arizona caving community because I had disagreed with their decisions to discriminate against anyone who had not gotten a COVID shot. One of the local clubs was going run an outdoor camping/caving event and had decided to require everyone who attended to either prove they had gotten the jabs or could show they were tested negative for the Wuhan flu in the past two days. I objected, first because this was discriminatory and was demanding private medical information from people that by law was forbidden, and second because the policy made no sense because the shots provided no certain protection against the virus.
Realizing that their policy was not going to do anything to protect anyone from COVID, the organizers cancelled the event out of fear, and then made both me and one other protesting caver scapegoats for their decision, demanding we be banned from all caving organizations. What made this particular action especially hurtful was that it was pushed and imposed by a number of people who I thought had been close friends. I instead discovered that they really didn't give a damn about me, and if I didn't bow to their political will they were most eager to make me a non-person.
So much for friendship, eh?
I hadn't reported this at length in public because it was essentially a personal matter. Now however this new fad of blacklisting anyone who disagrees with the new fascists and their medical mandates has reached out to try to hurt me and others professionally.
» Read more