James Fincannon of NASA has forwarded me two additional pictures of the same cave on the Moon, taken recently at different times by the camera on Lunar Reconnaissance Orbiter and made available by the Goddard Space Flight Center and Arizona State University.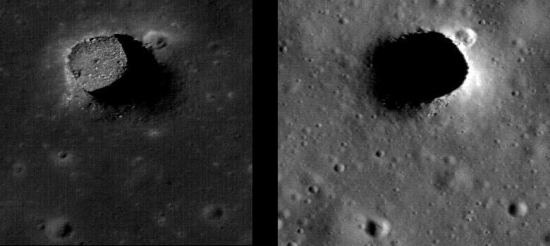 These images clearly show that the skylight looks down into a much larger space, with the underground room belling out from the skylight in all directions. This can be seen by how the angle of sunlight hitting the floor of the cave changes over time. Below is a very crude cartoon I have drawn to illustrate what I think we are seeing in the image on the left. The dashed lines indicate unseen walls whose precise location is not yet determined.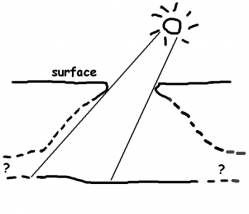 James also forwarded me this link, showing even more images of additional lava tube skylights on the Moon.