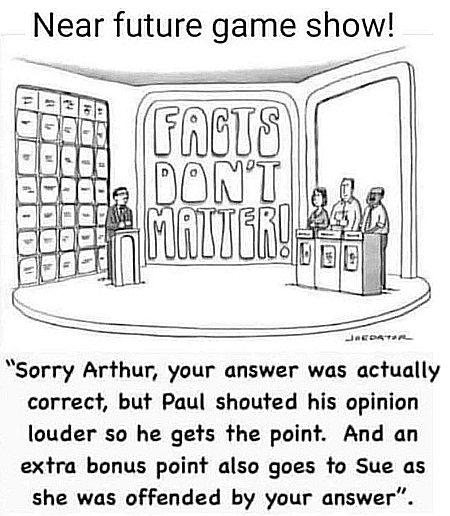 Modern peer review in science
The present and growing dark age: According to the watchdogs who run the website Retraction Watch, the number of peer-reviewed scientific papers that have been retracted each year has risen from 40 in 2000 to 5,500 in 2022, an astonishing increase of 13,750%.
According to these watchdogs, there are two reasons for this increase in research failure:
Retractions have risen sharply in recent years for two main reasons: first, sleuthing, largely by volunteers who comb academic literature for anomalies, and, second, major publishers' (belated) recognition that their business models have made them susceptible to paper mills – scientific chop shops that sell everything from authorships to entire manuscripts to researchers who need to publish lest they perish.

These researchers are required – sometimes in stark terms – to publish papers in order to earn and keep jobs or to be promoted. The governments of some countries have even offered cash bonuses for publishing in certain journals. Any surprise, then, that some scientists cheat?
I think the watchdogs are missing the major and much more basic source for this problem. Since the 1990s the academic community has largely abandoned — even condemned — the fundamental concepts of the Enlightenment, which established the scientific method with its unwavering dedication to finding the truth, no matter where it led. These fundamentals required from scientists not only the ability to think critically, questioning without mercy everything they did, they also demanded a very high level of ethics from scientists, since without those ethics the urge to lie and cheat becomes so much easier.
Since the 1990s, however, academia has decided that political goals and ideological concerns trumped honest and skeptical research. If your data contradicted your ideology or your concerns, than that data had to be fixed somehow. Furthermore, it was now considered inappropriate to challenge students with uncomfortable ideas and concepts. Instead, they were to be given "safe-spaces" so that their fragile minds would be protected from new ideas. Rather than teach critical thinking and open-mindedness, the purpose of a college education was to enforce close-mindedness and narrow thinking.
The consequences of these new bankrupt academia goals became most evident first in the climate field, where for the past two decades government scientists have been adjusting past data — without providing any justification — to make it appear that the climate is warming more than it has. This same corrupt climate science community also worked to destroy the careers of anyone who disagreed with them, as the climategate emails proved.
Thus, at this moment near the end of the first quarter of this century, you no longer can be a climate scientist without kneeling meekly to the god of global warming, no matter what your data shows.
This dishonesty and corruption became even more obvious during the COVID panic, when health officials and many medical experts nonchalantly rejected the traditional and long-established methods for dealing with new infectious diseases to push — for obvious political reasons — invalid lockdowns, mask and vaccine mandates, based not on previous proven data but on panic and fear and off-the-cuff opinions.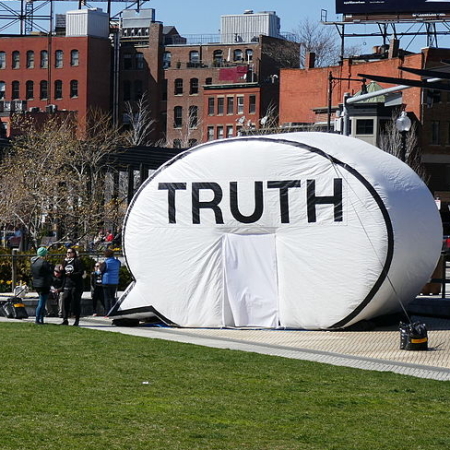 It is time for all scientists to re-enter the truth booth.
Compounding this willingness to put politics and ideology first, the Marxist political theories that have taken over many campuses have worked to slander and discredit the Enlightenment, often calling it simply an expression of "systemic racism" because it was established mostly by "old white men." The high standards of honesty and ethics it demanded from everyone, no matter their race, were obviously "racist" and must therefore be abandoned.
The result in the 21st century has been this skyrocketing retraction rate. Too many scientists no longer see anything wrong with cheating and lying and falsifying data. Too many put their political goals first. And too many scientists are also willing to look the other way in order to keep their jobs.
Unless there is a sea change soon in academia, the future of western civilization, in fact all human civilization, does not look good.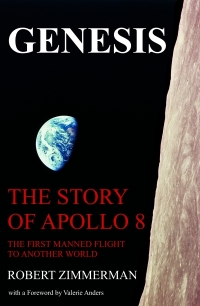 On Christmas Eve 1968 three Americans became the first humans to visit another world. What they did to celebrate was unexpected and profound, and will be remembered throughout all human history. Genesis: the Story of Apollo 8, Robert Zimmerman's classic history of humanity's first journey to another world, tells that story, and it is now available as both an ebook and an audiobook, both with a foreword by Valerie Anders and a new introduction by Robert Zimmerman.
The ebook is available everywhere for $5.99 (before discount) at
amazon
, or direct from my ebook publisher,
ebookit
. If you buy it from
ebookit
you don't support the big tech companies and the author gets a bigger cut much sooner.
The audiobook is also available at all these vendors, and is also
free with a 30-day trial membership to Audible.
"Not simply about one mission, [Genesis] is also the history of America's quest for the moon... Zimmerman has done a masterful job of tying disparate events together into a solid account of one of America's greatest human triumphs."--San Antonio Express-News