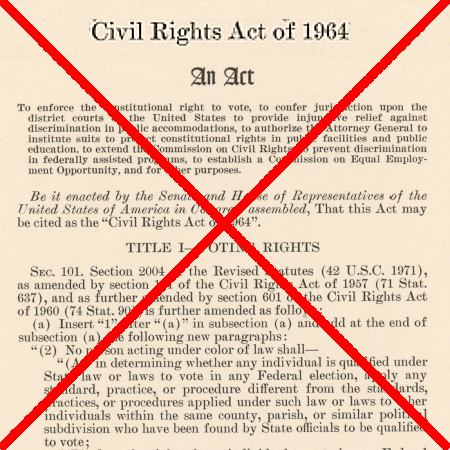 The Civil Rights Act of 1964: repealed by Cornell
Continuing my weeklong series documenting the modern bigotry of our culture, today's bigot is Cornell University, who recently offered a segregated rock-climbing course that whites were forbidden to attend. From the course's original description:
This class is for people who identify as Black, Indigenous, Latinx, Asian, or other people of color.
Moreover, that original course description made it very clear that the course was limited to such students only.
The original description gave no indication that BIPOC [Black, Indigenous People, Others of Color] students were the "special focus" of the course, instead of the only eligible category for enrollment. While [that original version] said students "will also talk about BIPOC individuals and groups in rock climbing," that sentence was immediately followed by the restriction to "people who identify as" BIPOC.
Such a class would be illegal under both federal and New York state law.
» Read more