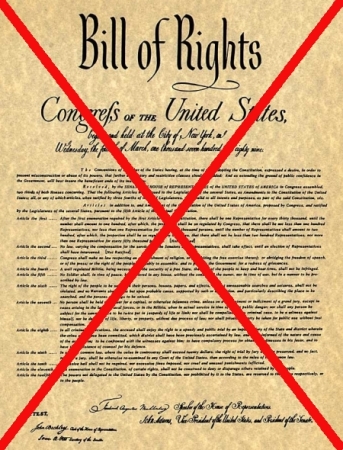 Freedom of speech cancelled at
North Carolina State University.
Fighting back: Stephen Porter, a tenured professor at North Carolina State University, has just filed a lawsuit against the university and several of its faculty for blackballing him for simply disagreeing with them on issues of politics and policy.
The introduction of the legal filing [pdf] outlines clearly the actions of the university's faculty, designed to destroy Porter's academic career:
[I]n retaliation for Professor Stephen Porter's protected expressions of opinion on important societal issues, Defendants have intentionally and systematically excluded him from departmental programs and activities that are necessary for him to fulfill his job requirements, effectively hollowing his job out from the inside. They have done this in a deliberate effort to set the stage for his eventual termination. … Defendants are gradually forcing Plaintiff into what is effectively a "rubber room" in retaliation for his criticisms of the so-called "social-justice" ideology that now prevails both in his department and in academia more broadly.
Read the whole complaint. It describes in ugly detail the efforts by his supervisors to isolate and ostracize him so it would be impossible for him to teach and maintain his job.
So, what exactly did Porter do to bring the wrath of these petty dictators down upon him? » Read more