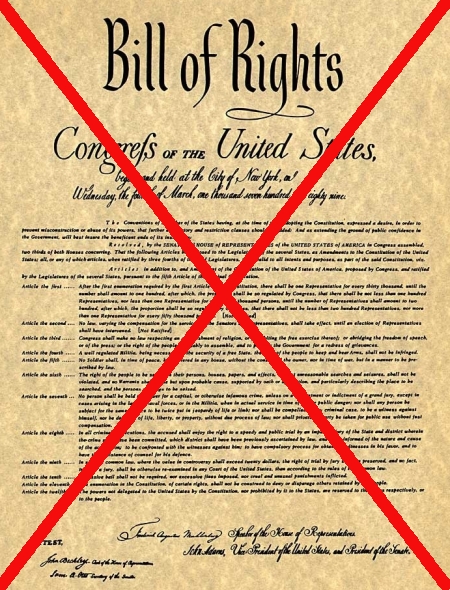 The now cancelled Bill of Rights.
They're coming for you next: The list of Americans whom the left and Democratic Party wish to blacklist just keeps getting longer. Now, in league with its chief slander organization, the Southern Poverty Law Center (SPLC), any Republican politician who wanted an investigation into the numerous and often very credible allegations of fraud and vote tampering in the November presidential election has been slated for cancelling and the destruction of their lives.
The SPLC, which has routinely slandered ordinary conservatives and organizations by falsely labeling them as a racists and hate groups merely because they believe in certain entirely mainstream positions, such as being against abortions and in favor of family rights, is now demanding the removal and deplatforming of more than half the Republicans in Congress, because they questioned that election.
The Southern Poverty Law Center (SPLC) has an answer, and it amounts to blacklisting more than half of the Republicans in Congress — if not expelling them altogether. For good measure, the SPLC also calls for the permanent social media "deplatforming" of every "public figure" who questioned the 2020 election results.

The SPLC's annual "Year in Hate and Extremism" report presented this cancel culture overdrive as the solution to "far-right and racist narratives." While the SPLC has long branded mainstream conservative and Christian organizations "hate groups," listing them alongside the Ku Klux Klan, and urging Big Tech to blacklist them, this latest cancel culture demand seems extreme, even for the SPLC.
To quote the report itself:
» Read more