NOAA last week did its monthly update of its graph for tracking the monthly activity of sunspots on the Sun's visible hemisphere. Below is that updated graph, annotated by me to show the past and new solar cycle predictions.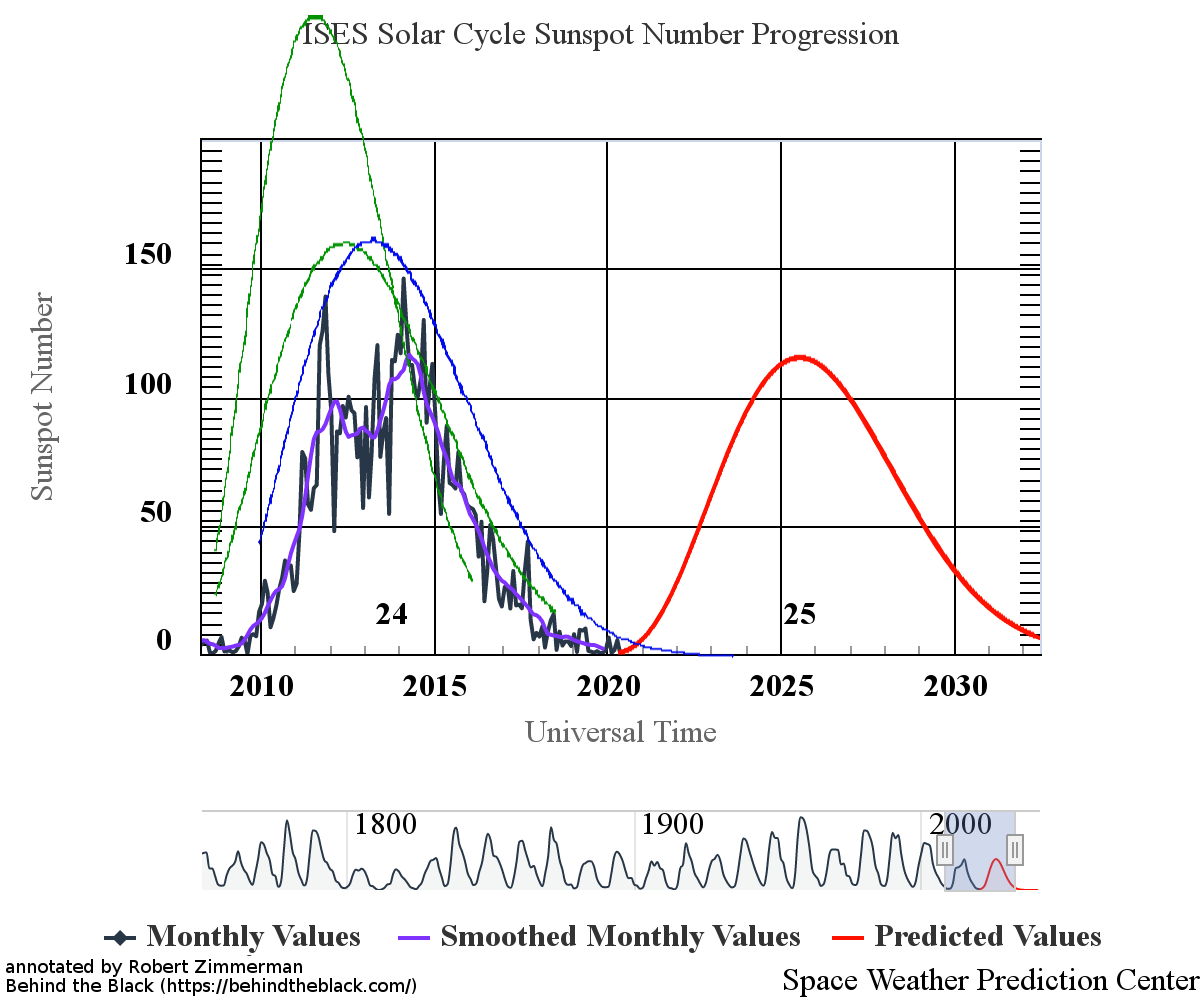 The graph above has been modified to show the predictions of the solar science community for both the previous and upcoming solar maximums. The green curves show the community's two original predictions from April 2007 for the previous maximum, with half the scientists predicting a very strong maximum and half predicting a weak one. The blue curve is their revised May 2009 prediction. The red curve is the new prediction, first posted by NOAA in April 2020.
Since last month NOAA has done some further revisions to this graph, and improved it significantly since their first redesign, released in April. You can see the difference just by comparing it to my previous update last month. For scales covering longer periods, they have eliminated the diamonds, making the curve much more readable. They have also increased the size of the graph, which also serves to make it more readable as well. Kudos to the people at NOAA for these changes.
As you can see, sunspot activity in May plunged from the slight uptick in April. This is even more clearly shown by the SILSO graph below.
» Read more