The Sun is now in what appears to be the longest stretch ever recorded, since the 11-year solar sunspot cycle reactivated in the 1700s after the last grand minimum, of sunspot inactivity. This record-setting dearth of practically no sunspots has now stretched to six months in a row.
On December 8 NOAA released its November update of its graph showing the long term sunspot activity of the Sun. As I have done now every month since this webpage began in 2011, I have posted it below, with annotations: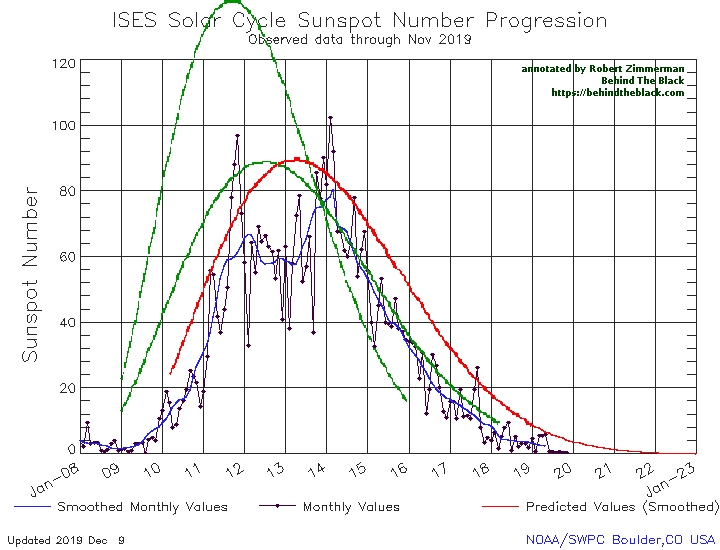 The graph above has been modified to show the predictions of the solar science community for the previous solar maximum. The green curves show the community's two original predictions from April 2007, with half the scientists predicting a very strong maximum and half predicting a weak one. The red curve is their revised May 2009 prediction, extended in November 2018 four years into the future.
In November the Sun saw two official sunspots (here and here) and one active area that never received an official sunspot number, with two of these three weak events having a polarity linking them to the next solar maximum.
» Read more