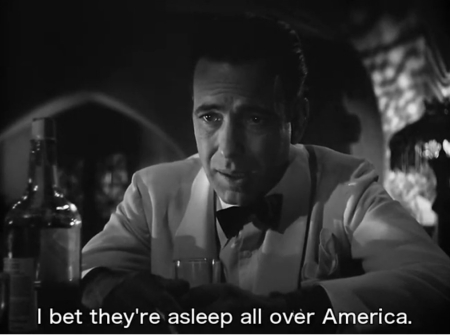 Still asleep, and tragically, they refuse to wake up.
Last week I took a break from publishing my daily "Today's blacklisted American" column. It is without doubt a depressing chore to detail day after day examples where power-hungry thugs smash their jackboots on the faces of innocent people, merely because those innocent people committed the horrible crime of disagreeing with thugs.
I found I needed that break. I also had sensed — from the overall decreasing interest by news aggregate sites in my column — that the news business, even the conservative news business, was becoming bored with these stories.
Worse, I sensed that many readers found these stories distasteful and wished to avoid them. Though I don't give a rat's ass that these ostriches (with their heads in the sand) were bothered, it was nonetheless depressing to sense such people existed, and nothing I did could ever penetrate their close-minded brains.
My post announcing this break sadly confirmed my worse fears.
» Read more