Summary: Curiosity's exploration of Vera Rubin Ridge is extended, while an attempt by Opportunity to climb back up Perseverance Valley to reach an interesting rock outcrop fails.
For a list of past updates beginning in July 2016, see my February 8, 2018 update.
Curiosity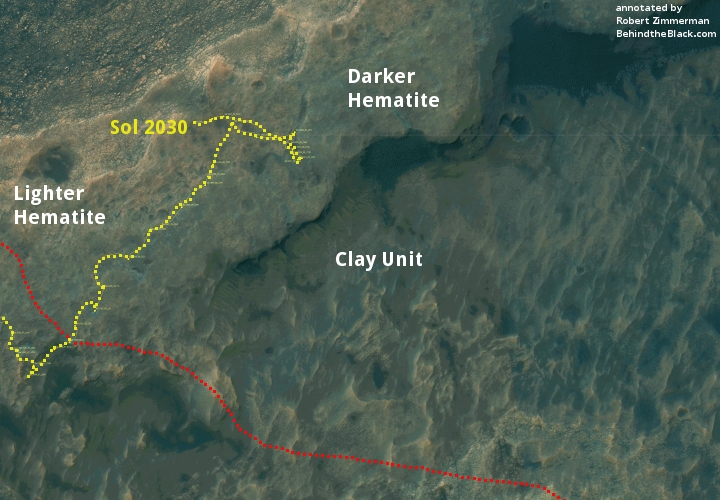 For the overall context of Curiosity's travels, see Pinpointing Curiosity's location in Gale Crater.
Since my March 21, 2018 update, it has become apparent that the Curiosity science team has decided to extend the rover's research on Vera Rubin Ridge far beyond their original plans. They have continued their travels to the northeast well past the original nominal route off the ridge, as indicated by the dotted red line on the traverse map above. Along the way they stopped to inspect a wide variety of geology, and have now moved to the north and have actually begun descending off the ridge, but in a direction that takes the rover away from Mount Sharp and its original route. As noted in their April 25 update,
» Read more